Hey guys, selling a lot of rare stuff! All prices will have
shipping included, and I'm negotiable (to some extent, less with pairs I really
like). All stuff is double boxed if it comes with the original box. Feel free
to ask questions or ask for more pictures. PS I'm sorry for the weird spacing had no idea it'd turn out like that.  
SIZE 11 VVNDS Obsidian Leather Janoskis
OG Everything (Box, extra laces)
These have never been worn by me. They have been worn no more
than five times, and is the nicest janoski ever made. I know how rare these
are, and these will probably go on eBay because they go higher there, but if
anyone here is interested...
310 SHIPPED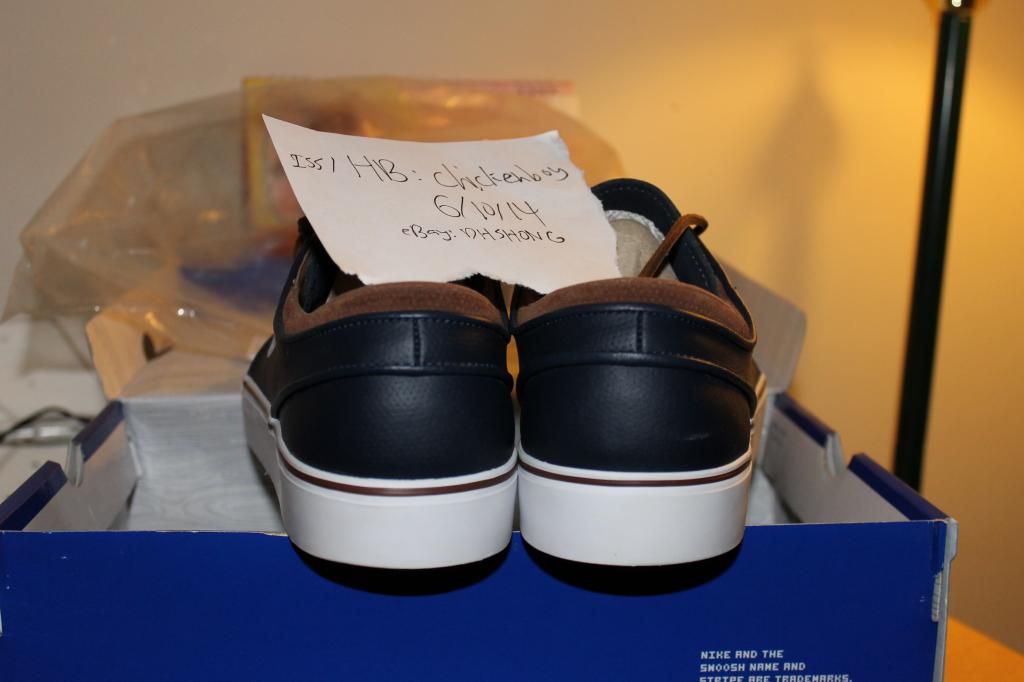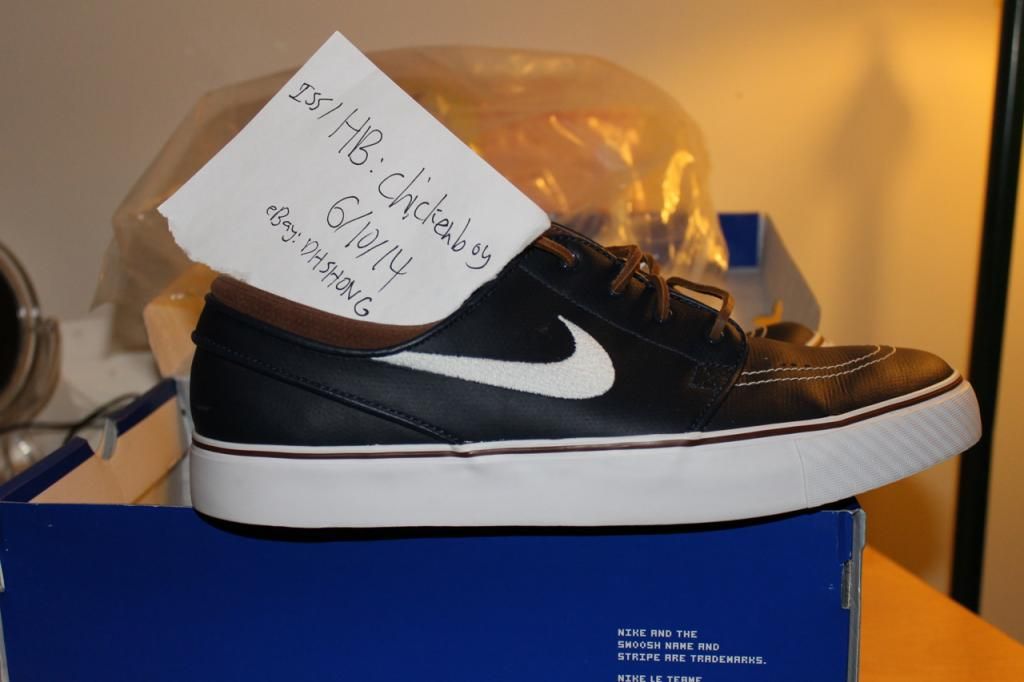 VNDS Vans Syndicate x Wtaps Navy Eras Size 11 and NDS Vans
Syndicate x Wtaps Navy Slip-ons Size 10.5
OG
Nothing for both, just shoes  
These two mean a whole lot to me... "it was beyond difficult
finding the Eras, and I'll definitely have trouble letting those go, so I'm
selling them together.  
Eras have been worn a good number of times, material is
still soft. Main issue is the heeldrag, you can see in the pictures. Definitely
in pretty good shape, though. Slip-ons don't have as much heel drag but have
more creasing and some of the glue is turning brown (see pictures). It'™s not
noticeable on foot.  
550 SHIPPED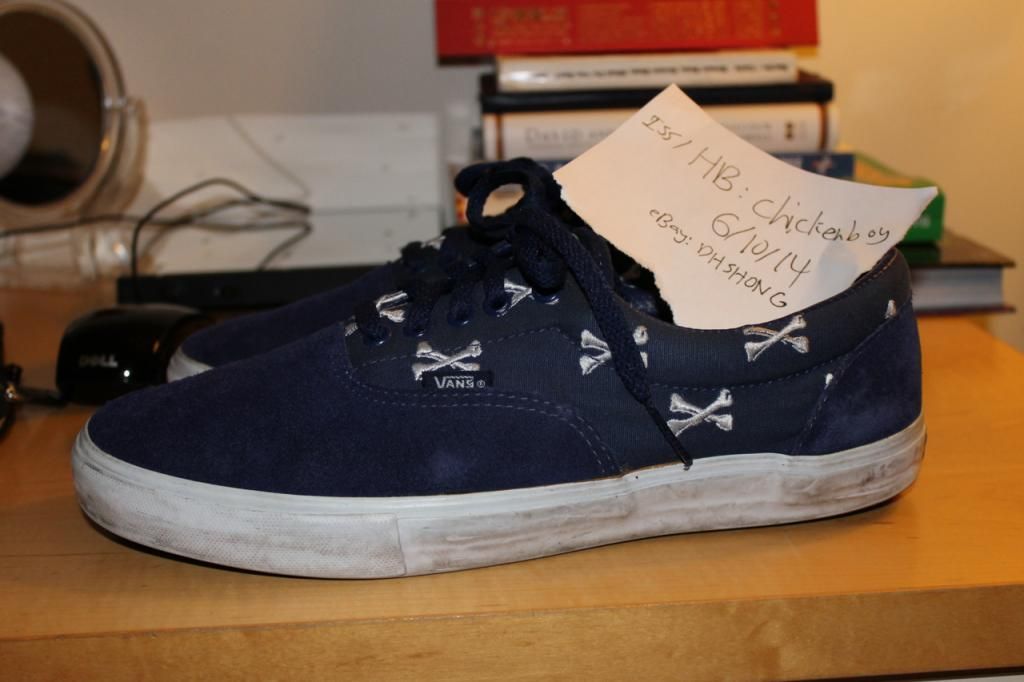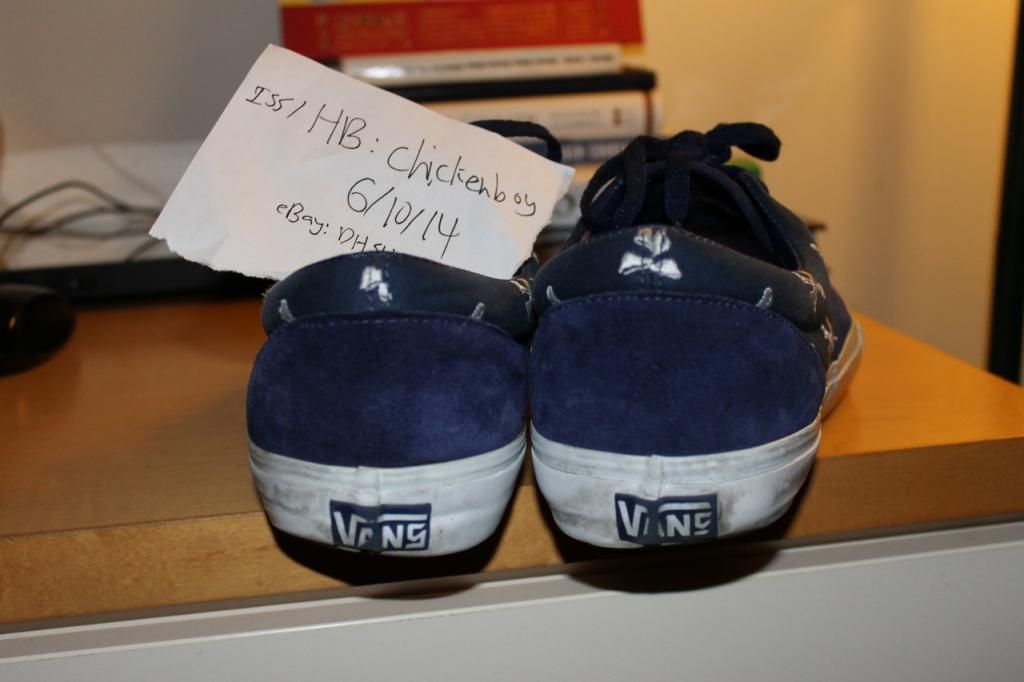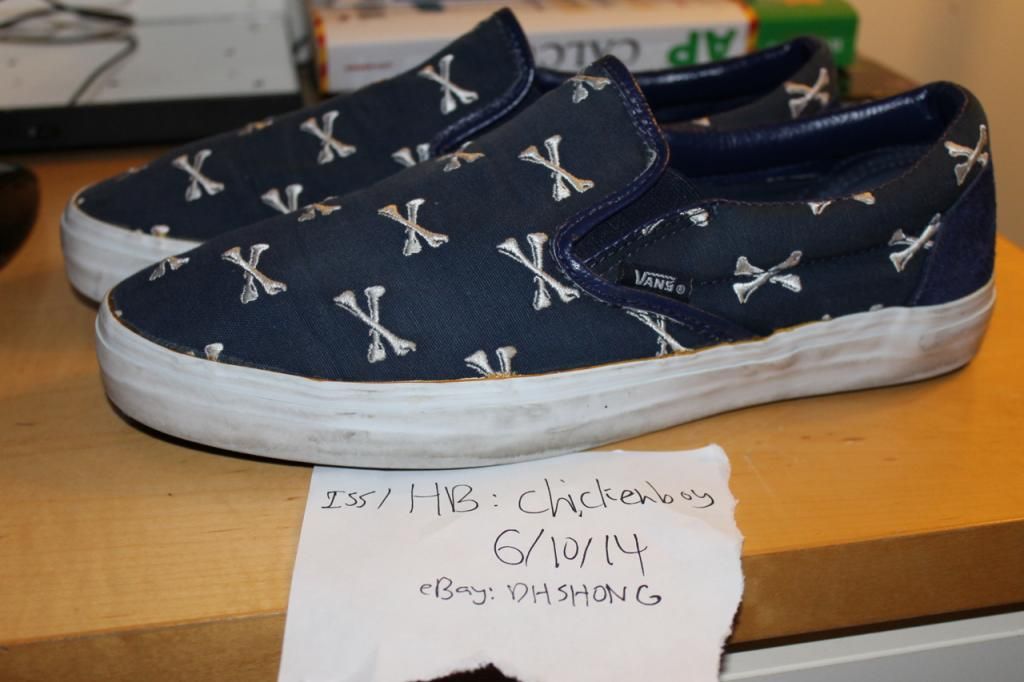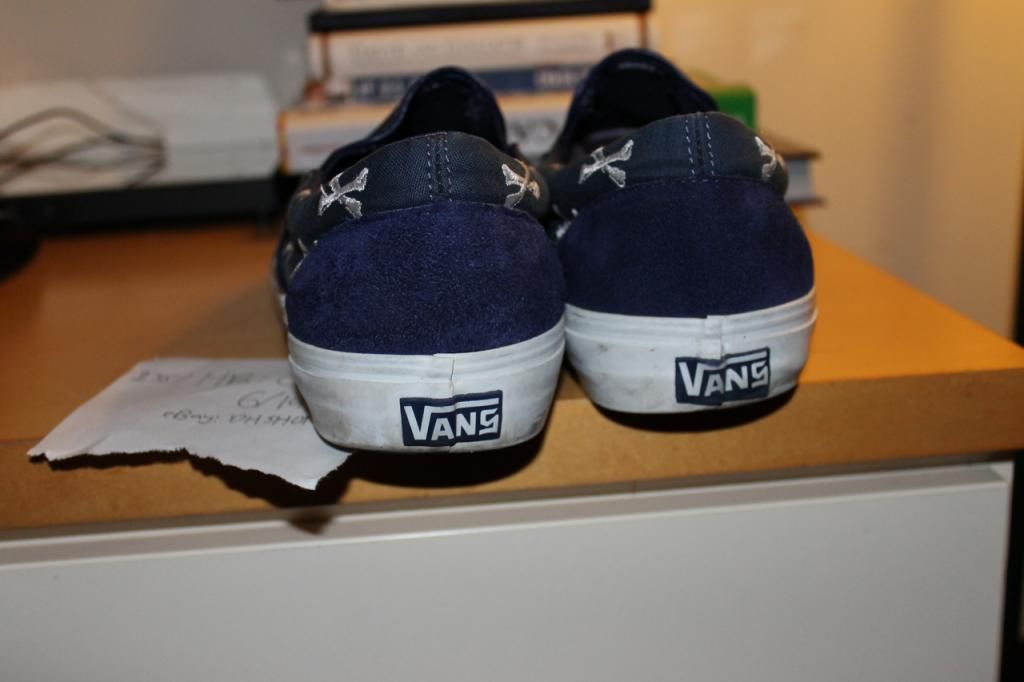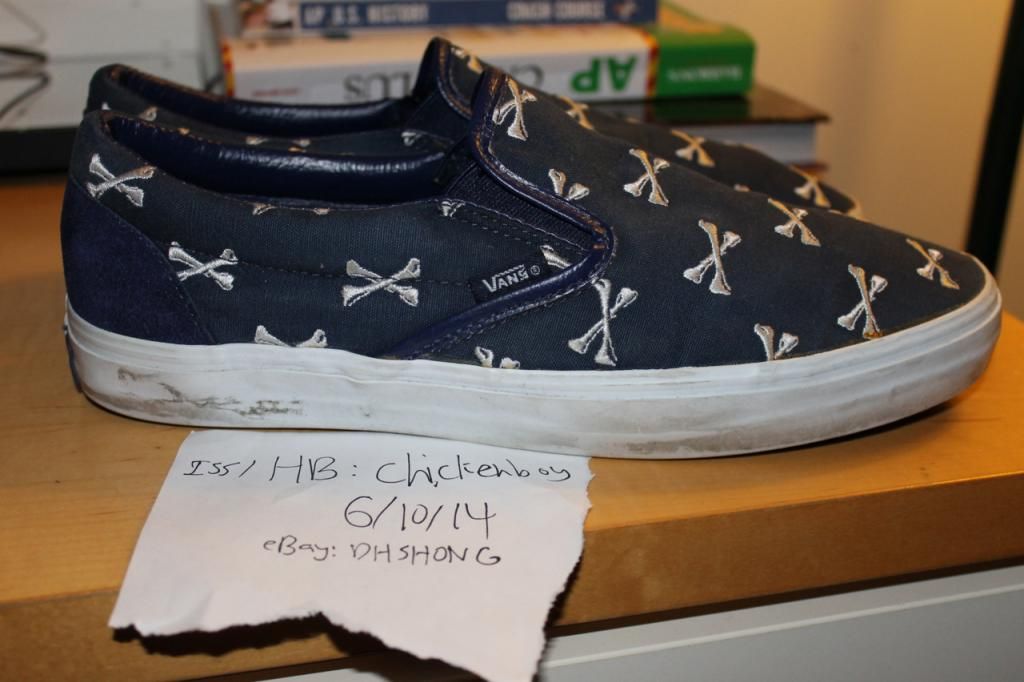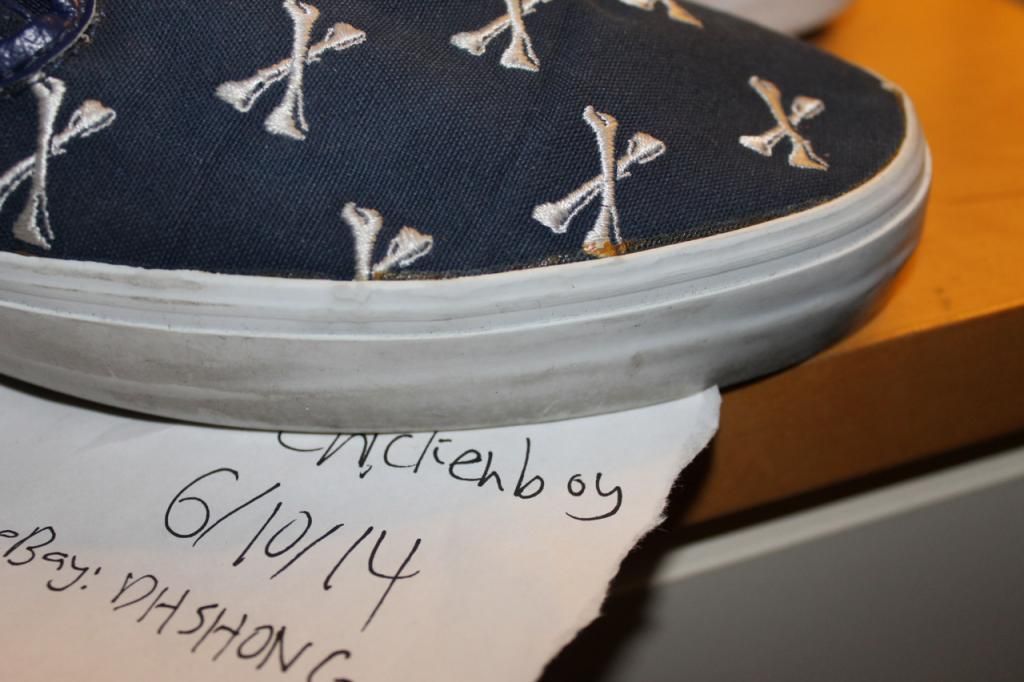 DS Size 10.5 Gel Lyte V Mint Leaf Asics
OG Everything
Nothing to say about these. Brand new.
340 SHIPPED  
VVNDS Supreme Map Tan Clarks Size 10.5
OG Everything
Worn 3-4 times.
Light creases, minimal drag, dirt on bottom
that can be cleaned easily.  
190 SHIPPED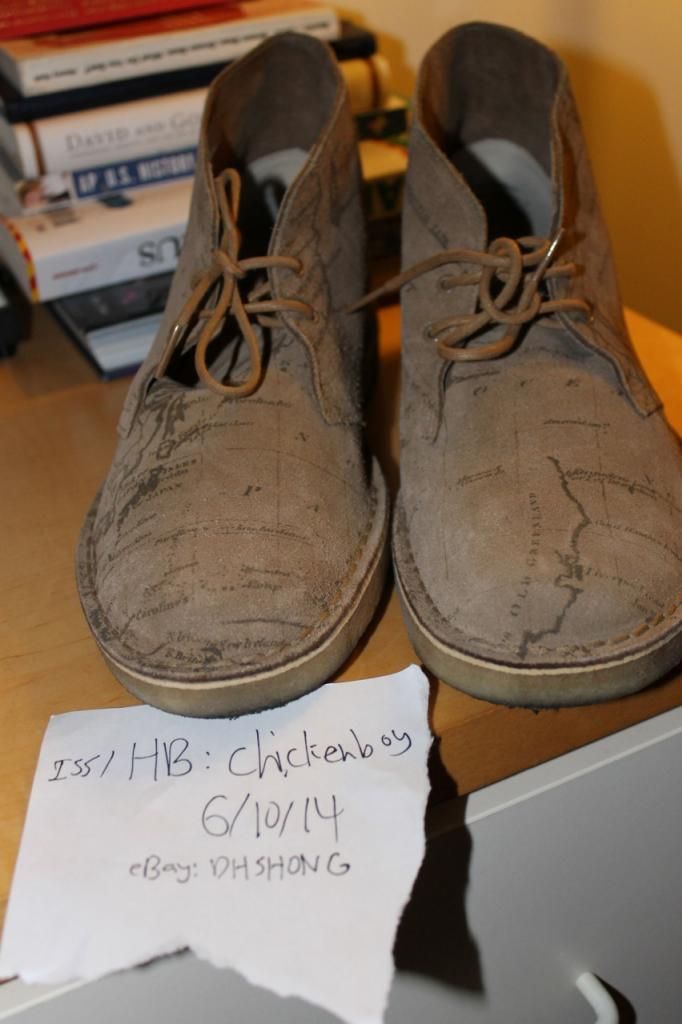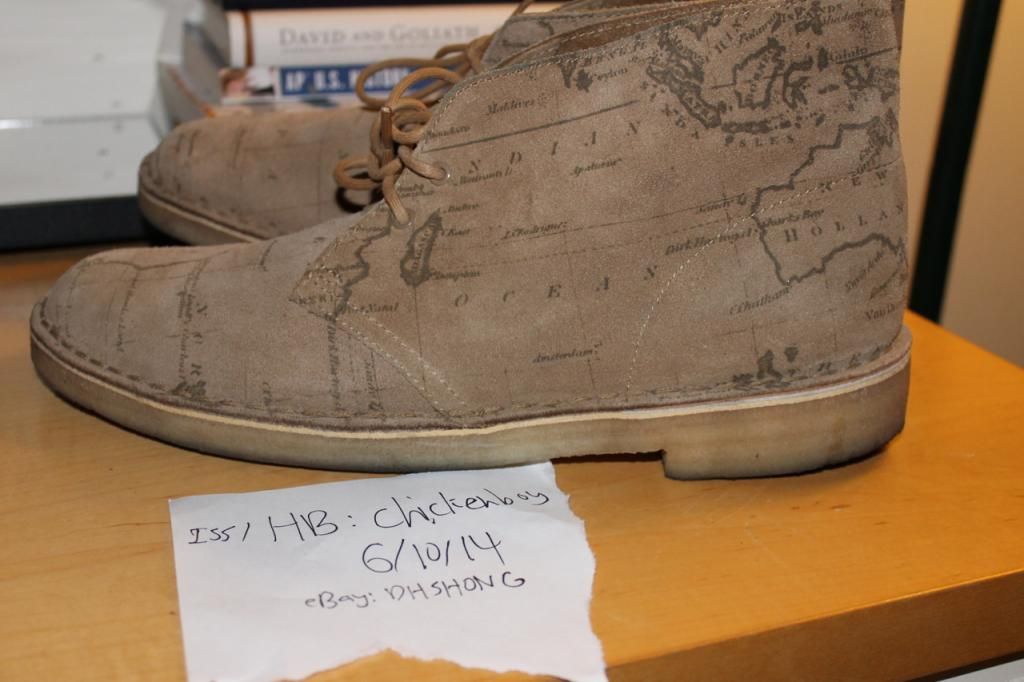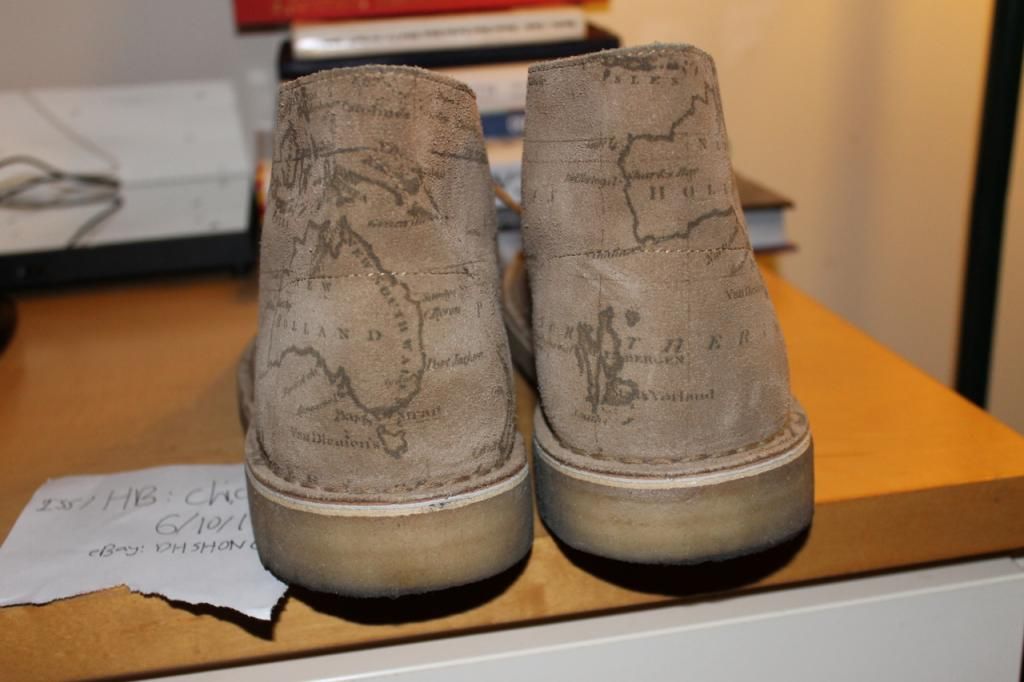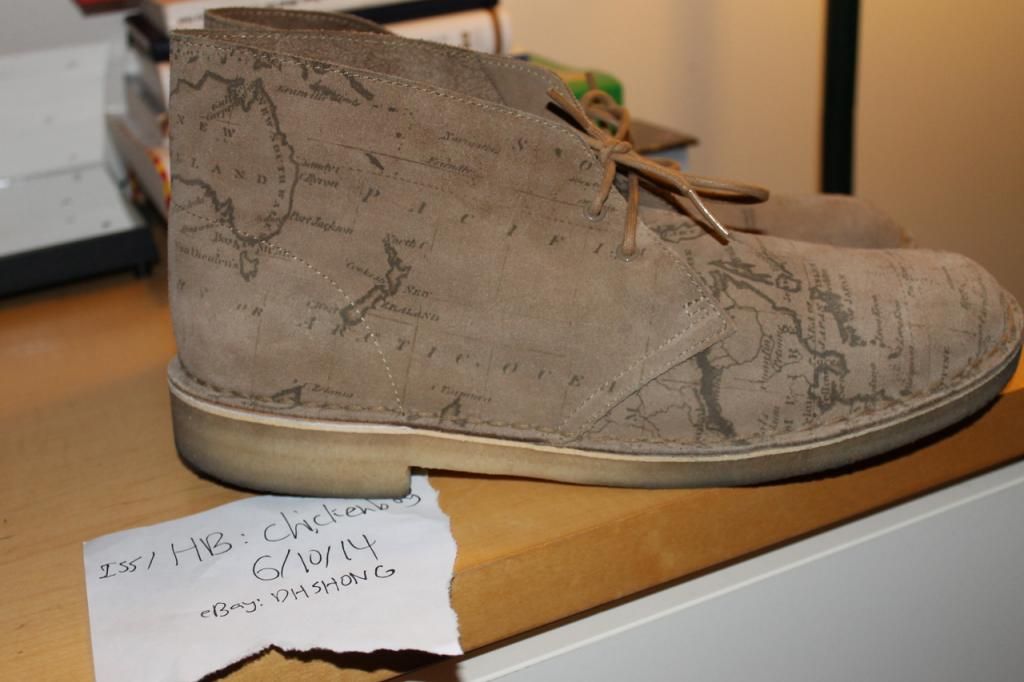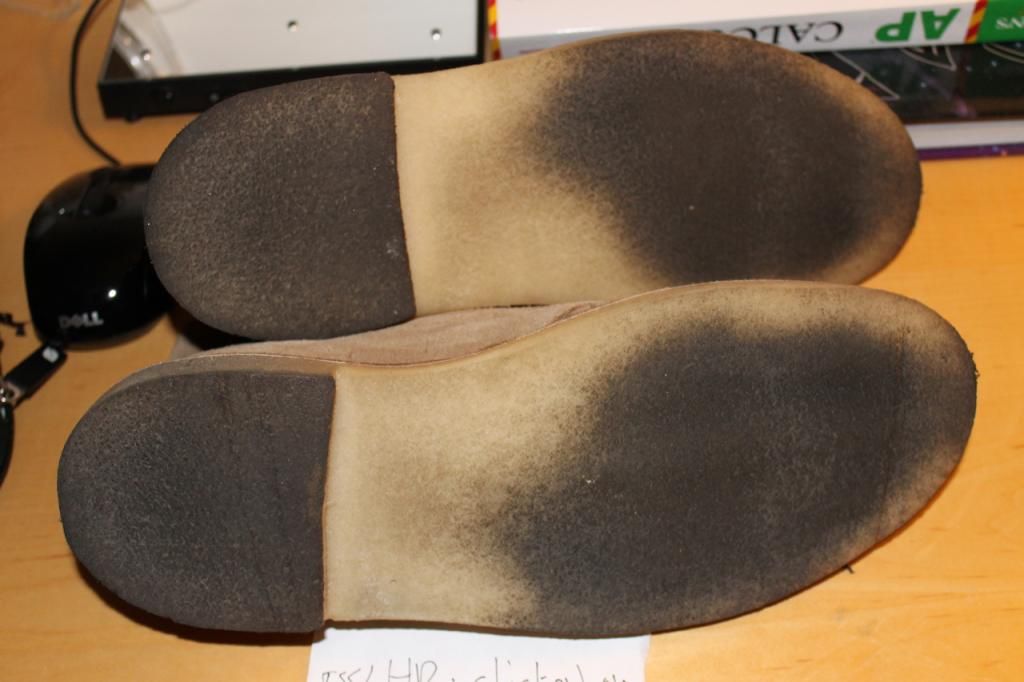 VNDS Size 10.5 Nike SB Medicom 5 Goretex Lows
Two Pairs
OG Everything for both
Both have minor creasing, drag.
160 SHIPPED EACH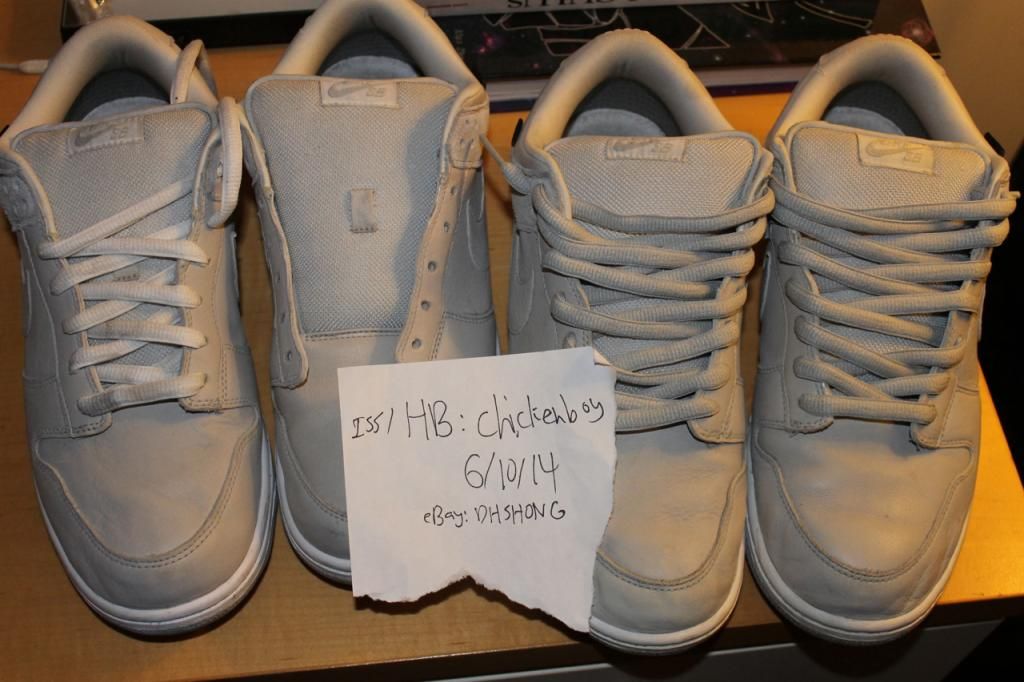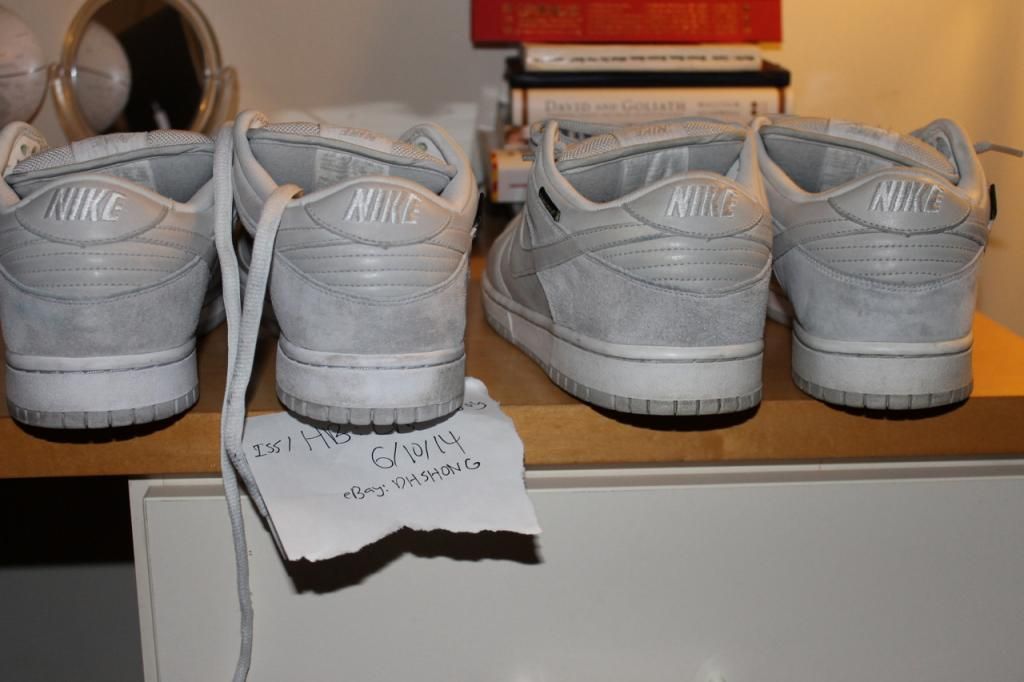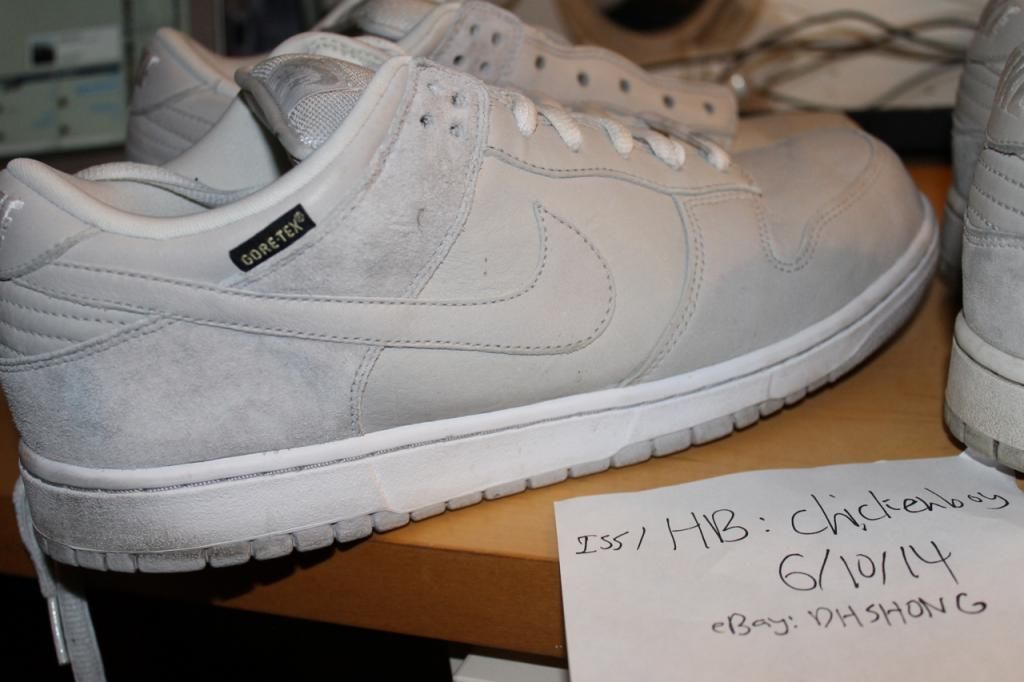 VNDS Size 9.5 Nike SB Brazil EMB Samelos
OG Box included
Minor creasing, midsole yellowed, minor drag. Super rare but
don'™t fit -_-
130 SHIPPED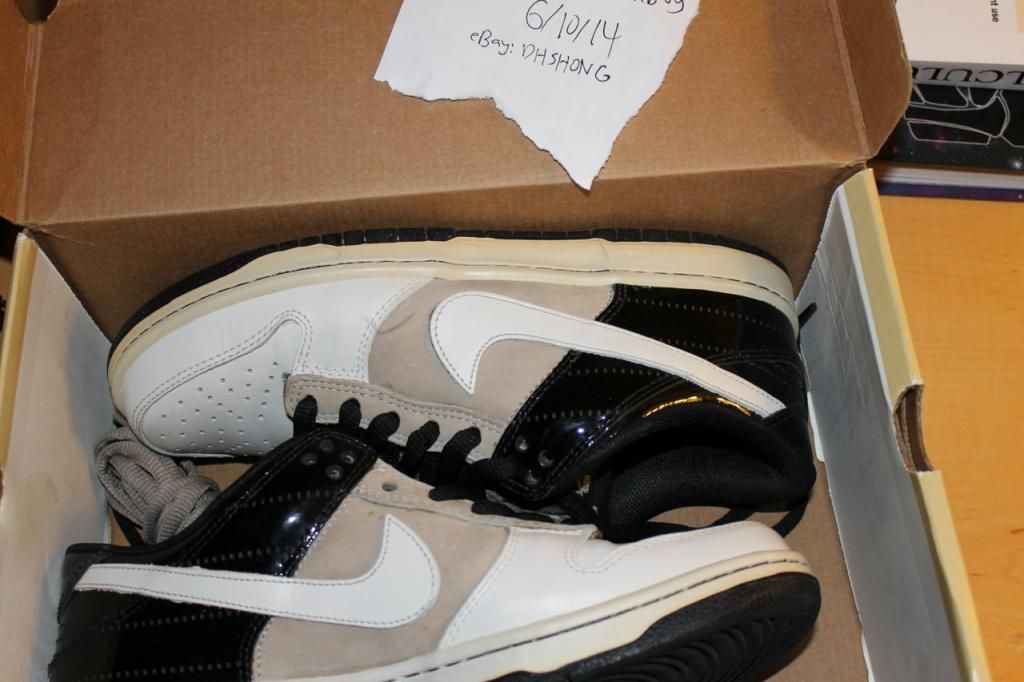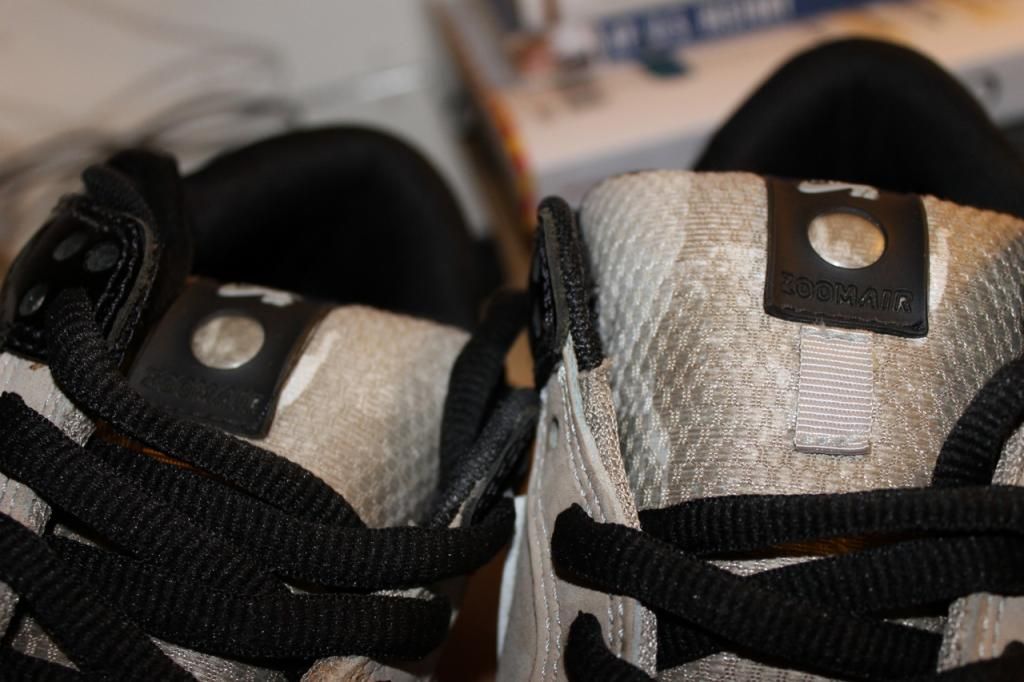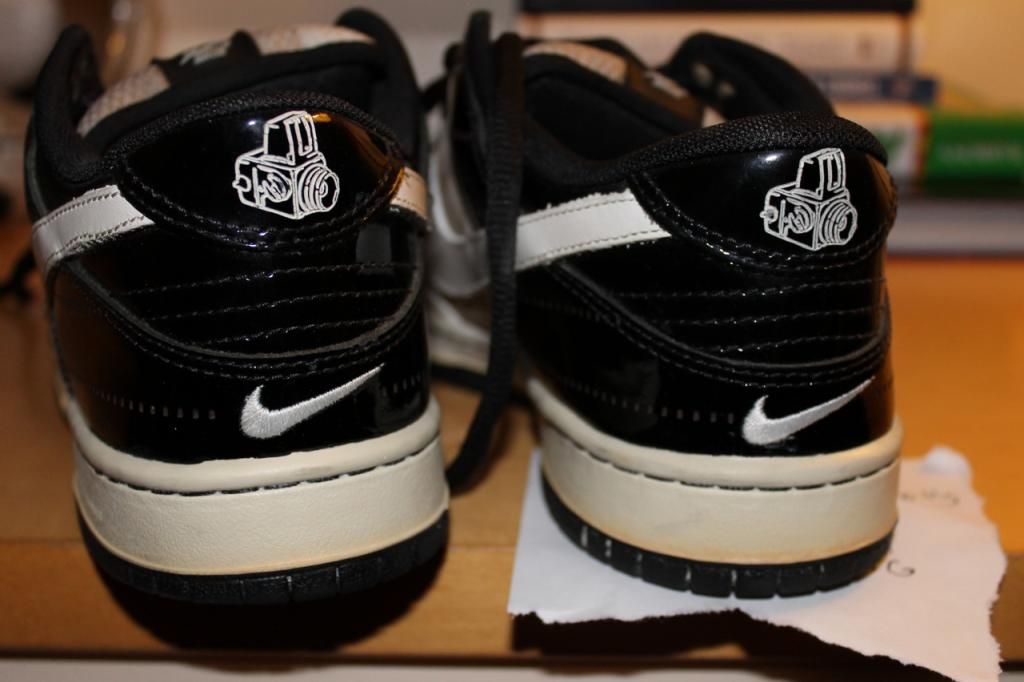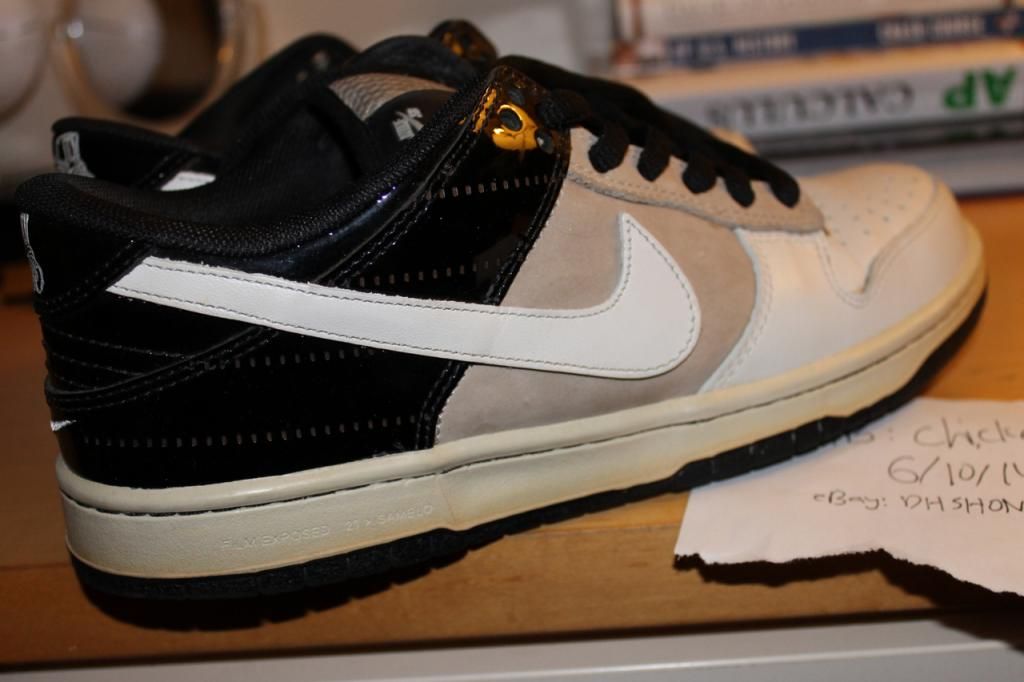 DS Size 10.5 Winnie the Pooh Disney Vans
OG Everything
Brand new, I kind of want to keep so I only took one picture
because there's nothing wrong with them. Pretty cute!
180 SHIPPED  
Only have one piece of clothing and no point to start a new
thread in the clothing section so if it'™s a problem I'™ll take it down.  
Supreme x Champion Pullover L
Worn 4-5 times, never washed, nothing wrong
190 Shipped  
Thanks!