Hi everyone. I just wanted to announce that I've started my own website selling customized Vans kicks (just finished the site yesterday and it's ready to roll). I hand-paint 100% using only acrylics and brushes after outlining my design lightly w/ pencil (no pens, inks, markers, sharpies, airbrushes, etc.) The artwork will not bleed, fade, crack, peel or chip w/ regular footwear use. I also provide free priority shipping and free lifetime re-touch jobs on any order.
I won't spam my own website URL here because this isn't an advertising thread. But if you're interested in getting some customs done, please don't hesitate to PM me and I'll forward you to my site where you can check out a few more of my latest works
.
Price edit: Price for custom shoes are now a flat fee of $100 (this includes the brand new shoes, customization of your choice, shipping w/ insurance, etc.). $100 flat for everything! :D
One thing about my customs is that I sometimes believe in the saying "less is more". Many times, I see customized Vans that have been completely covered in sharpie designs and patterns with so much going on, that the real artwork is lost to the eye. I'm not much of a fan of these types of designs, and prefer a style which lets the shoe have some breathing room. Having said that, I am selling off the pair I recently did titled "Love of Sound". These are done on brand new True White Vans Classic Slip-Ons, size 8 mens. I designed these with the music-lover in mind and am selling these to someone who would like to own a unique design. They will be shipped w/ the original Vans tag still attached, and in the original Vans box.
Here are some pics I took along the way of completing this: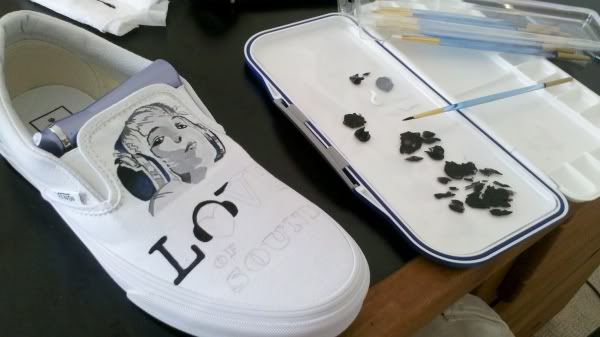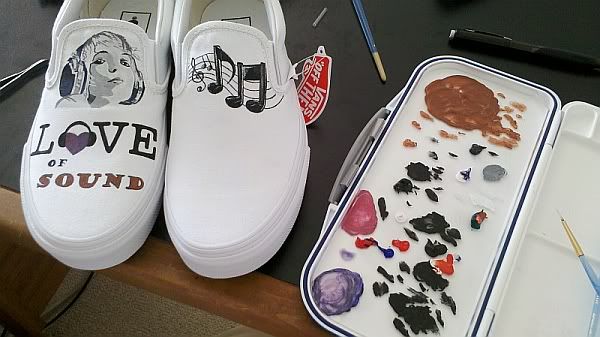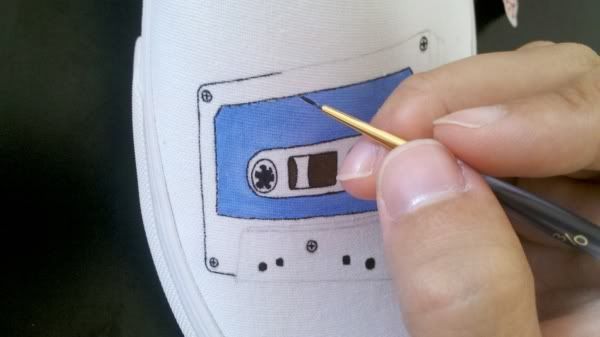 Final Shoe: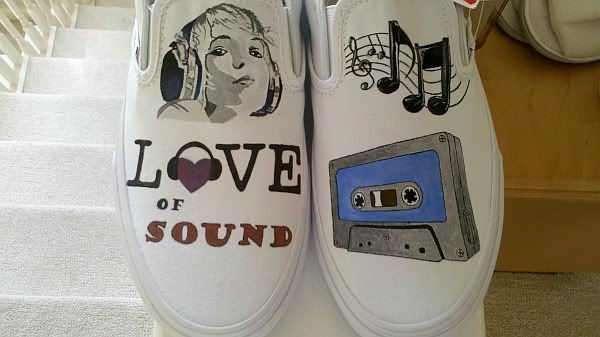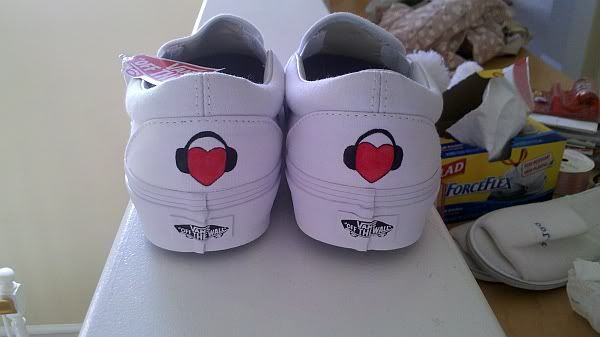 Thanks for checking out my thread! :D