Looking to trade these off.
-100% legit, can provide refs
-paypal only
SOLD
Trades
Supreme Leather Old Skool 2008 black or navy
Supreme Old School Snakeskin 2009 navy
W)tap Sk8-hi's
Pendleton x Vans Sk8-hi
Supreme cut and sew pieces (large)
Do not have original box, dustbag or laces. Will provide an extra box.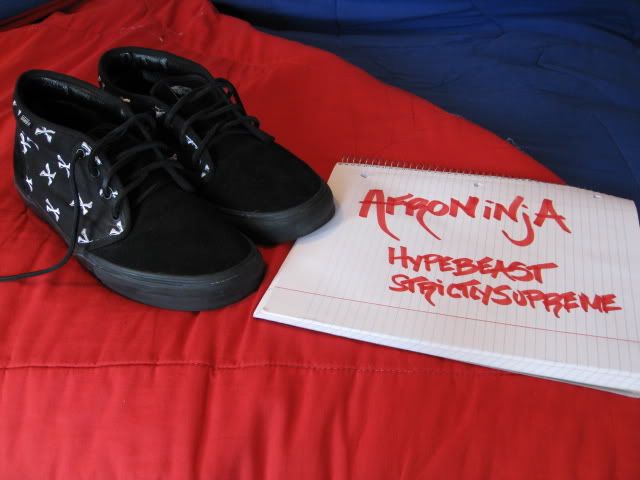 i31.photobucket.com/albums/c368/GStarwind/IMG_0328.jpg
i31.photobucket.com/albums/c368/GStarwind/IMG_0329-1.jpg
i31.photobucket.com/albums/c368/GStarwind/IMG_0330-1.jpg
i31.photobucket.com/albums/c368/GStarwind/IMG_0331.jpg
i31.photobucket.com/albums/c368/GStarwind/IMG_0332.jpg