PLEASE READ!!!!!!!!!! Be sure to include your ZIP CODE for shipping and your PAYMENT method with any offers!!!!
I ship USPS Priority with Delivery Confirmation or UPS Ground with tracking and I always double box unless otherwise negotiated. Prices do not include shipping.
(Please include your postal code for me to calculate shipping costs!!!)
Ebay private auctions can be set-up!
Paypal ready TO CONFIRMED ADDRESSES ONLY!
Local Orange County meet-up is cool on my watch!
Email: [email]bbbfalcs@gmail.com[/email]
Aim: awww shiot
Ebay: bbbfalcs
Email me for the fastest response, goes to the cell phone, I'll respond promptly!!
DEADSTOCK SUPRA VAIDERS - Black/Gold
Limited Edition, new in box with tags and laces
Size 11
$75 OBO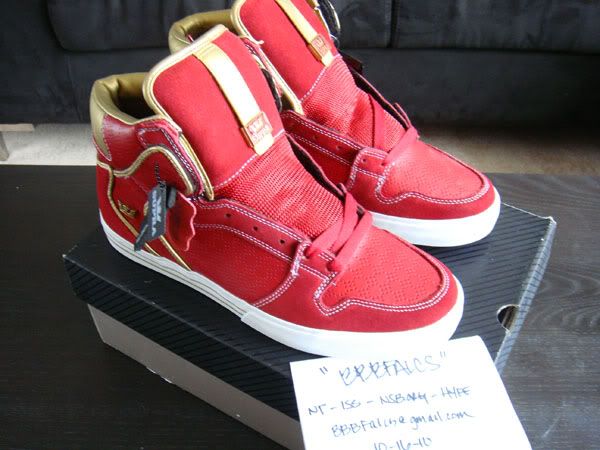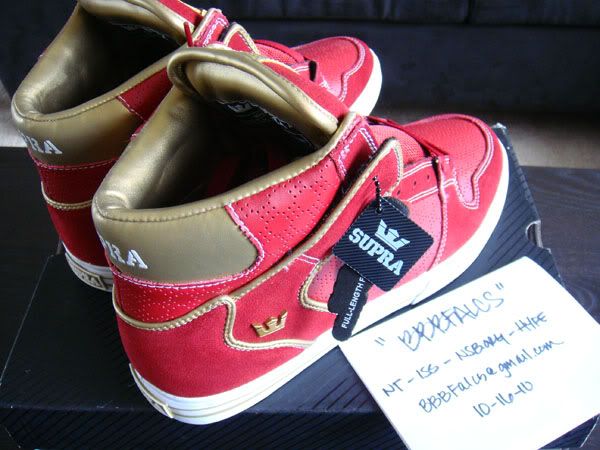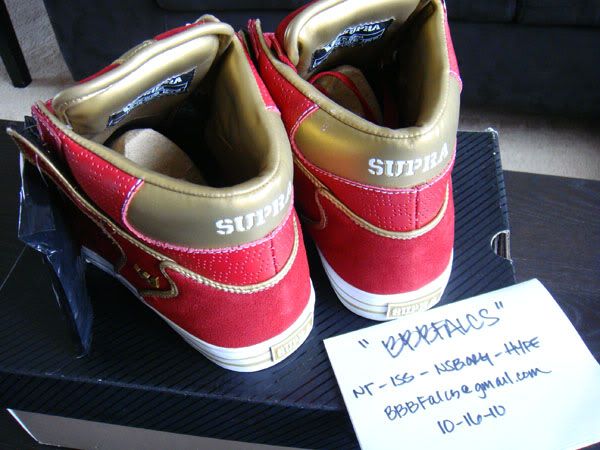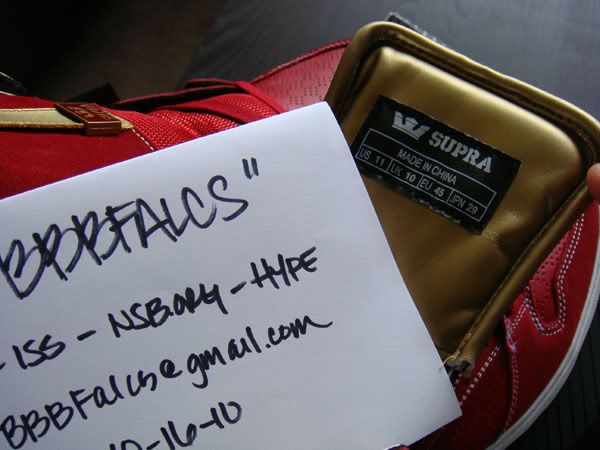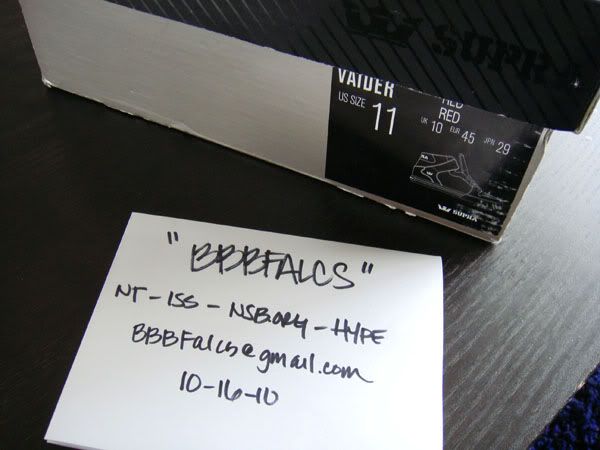 Near Deadstock SUPRA VAIDERS - Black/Gold
Limited Edition, in original box with laces
Size 11
$40 OBO