I have a pair of Nike SB Premium Koston Lows size 9, In4mation Chukka Lows size8, AM90 Infrared 2010 release and Vans x Wtaps 005 Slip-ons sz 8 for sale , NO TRADES !!!!!!!!! NO TRADES NO TRADES!!
Payment :
Paypal plus 4%
Money orders Ok but rather paypal . If you choose to send MO you must use Delivery confirmation when sending .
Shipping :
I will ship USPS with delivery confirmation , and i will double box then Pm you your tracking#. Note that i work full time and have 2 children , i am busy , but will ship with 3-5 days of receiving payment . I will also ship worldwide , but of course it's more money .
Contact :
Email = [email]skorone1@yahoo.com[/email]
Aim = joshuac594
Or PM me here on the forums , i will try to reply promptly .
Please do not offer me trades because i don't want ANY! I need the cash or would not be selling these shoes. Thanks for looking , if you need any more pics , or just have a question feel free to contact me with the information provided above . Always open to offers just please please don't offer if you are not cash ready . Thanks for looking.
003 Vans x Wtaps Sk8 Hi's Need more pics let me know.
OG everything
size 8 130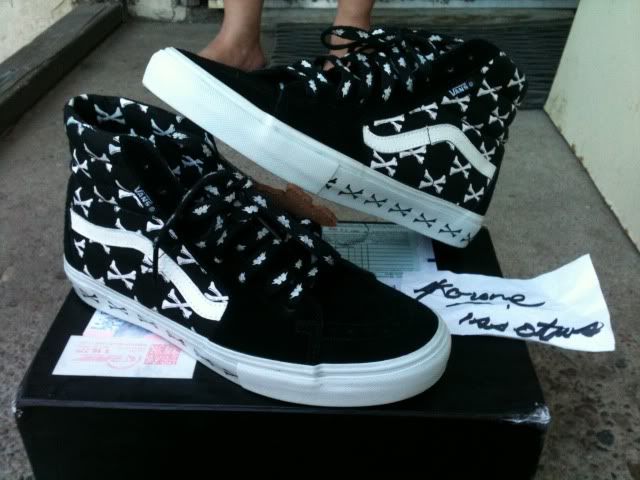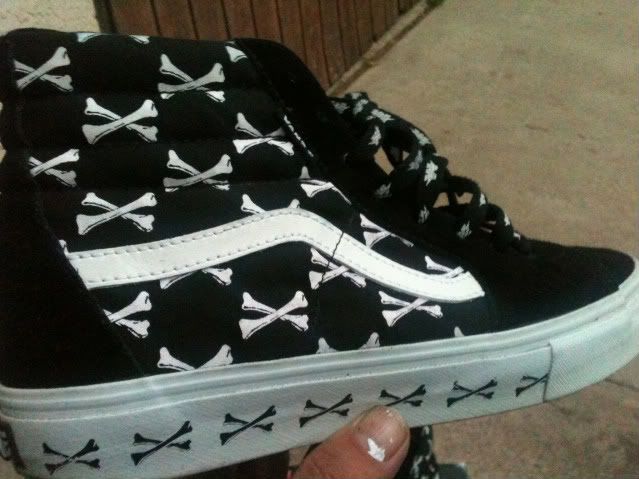 Nike SB Premium Koston Lows sz 8.5
OG everything, worn once for 10 minutes!!!
Sold!!! Price 85 sold!!!!
Am90 Infrared 2010 release
OG everything plus receipt, worn 1x
price = 85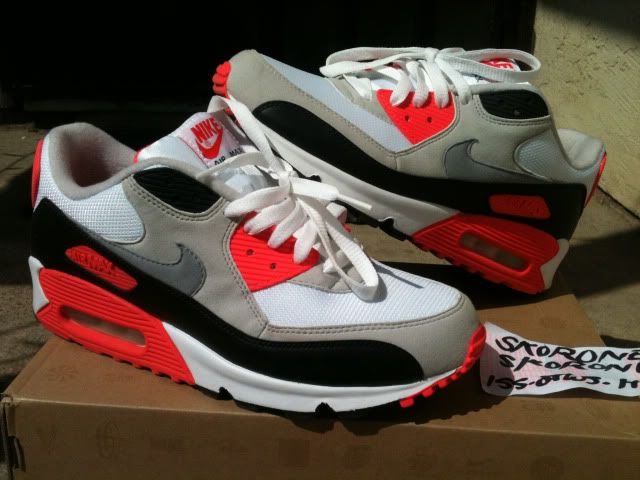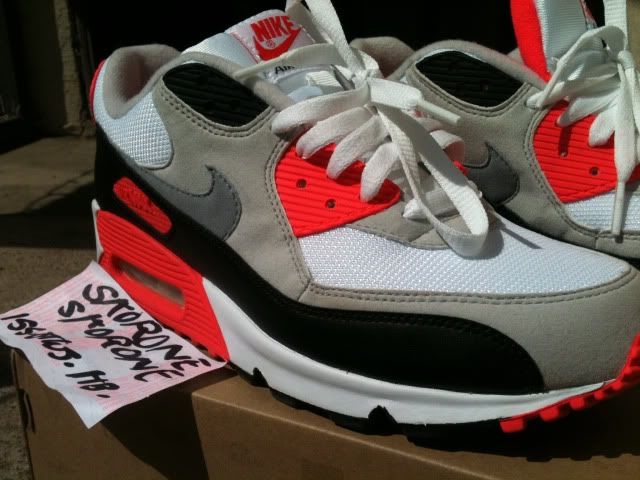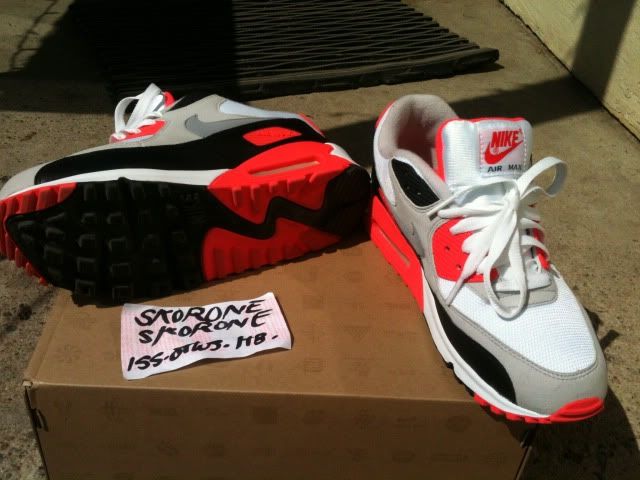 Vans x In4mation Chukka Lows size 8
OG box and NO original insole, replacement Vans insole (sorry thats how they were sent to me, sucks i know)
SOLD!!!Price = 80SOLD!!!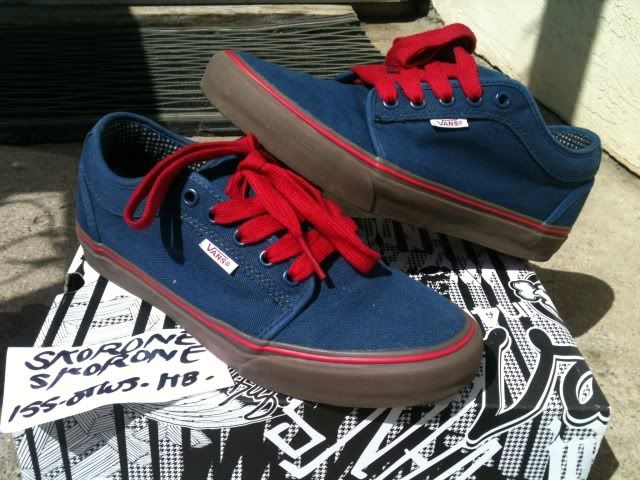 Vans x Wtaps 005 Slip ons size 8
OG syndicate drawer box , but no dust bag..
Price = 50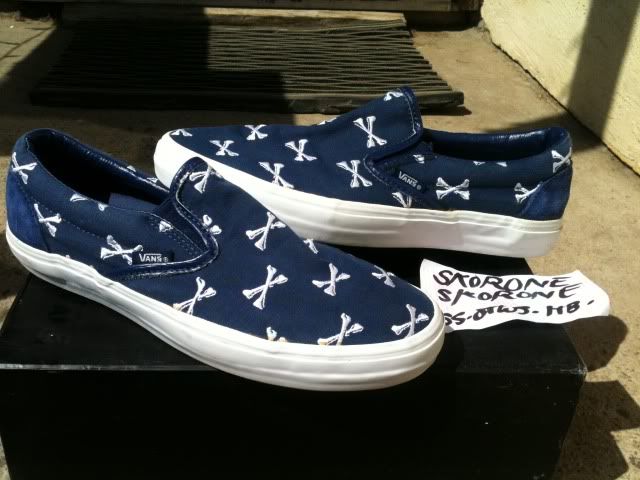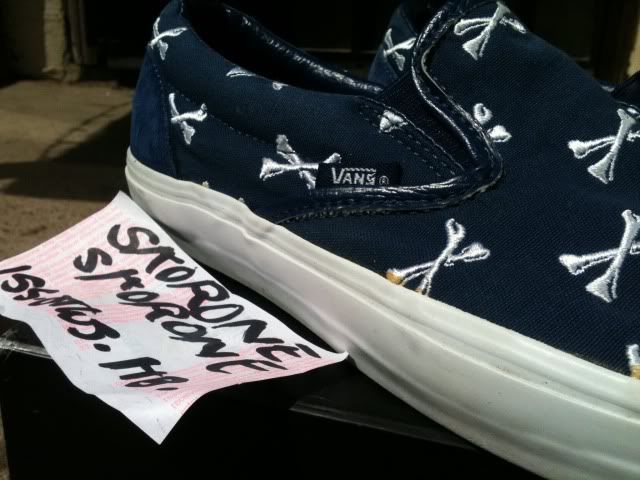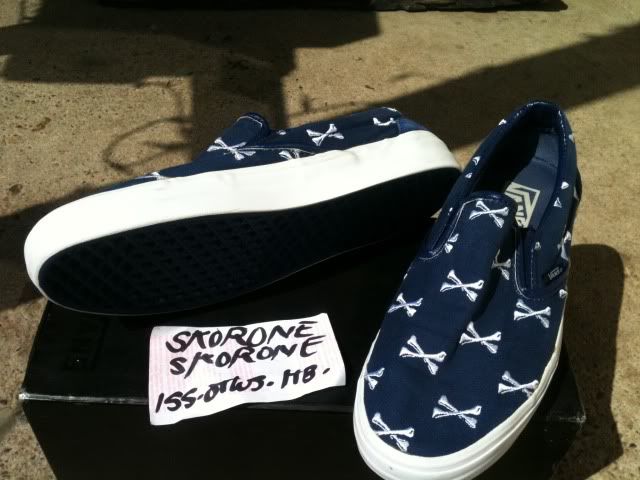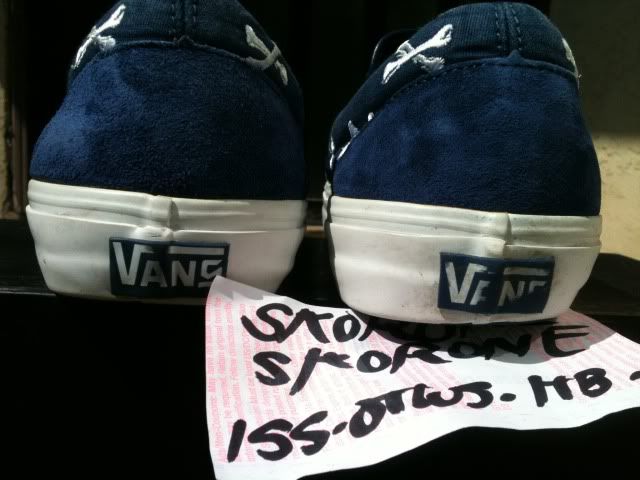 003 Wtaps Authentics black sz 8.5
OG Box and laces and dustbag
SOLD!!!Price= 125 SOLD!!!