RULES:
I accept paypal, MO, checks, or concealed cash
I don't ship first, I've been ripped off before so I don't ship first.
Located in NJ
I accept trades, I will consider anything so get at me.
PM me with offers or
E-mail me at [email]lbdas.22@gmail.com[/email]
PM me or E-mail me with questions or if you want more pics
Add $10 for shipping in US
I will ship internationally PM or E-mail me for shipping charges
ITEMS:
Nintendo DS lite
Bought last year
Check pics for condition
COMES WITH M3DS
M3DS is a card which you can download games on to. It is the same thing as and R4DS.
DOES NOT COME WITH MICRO SD
What you see in the pic is what you get
S/O $50 BIN ???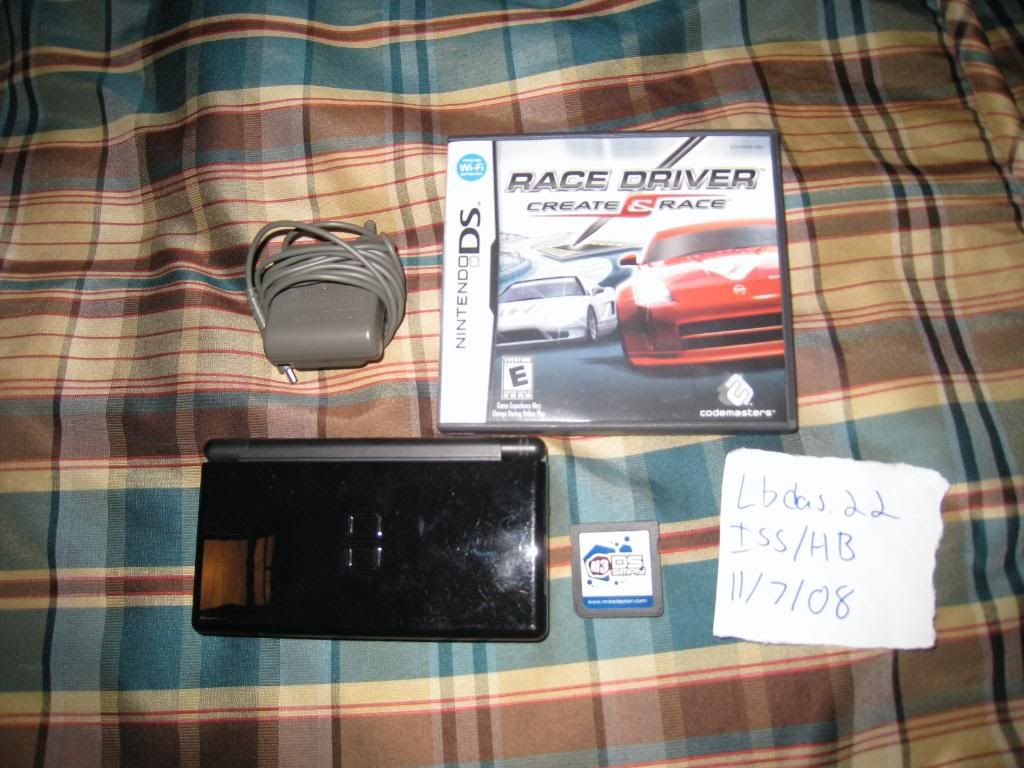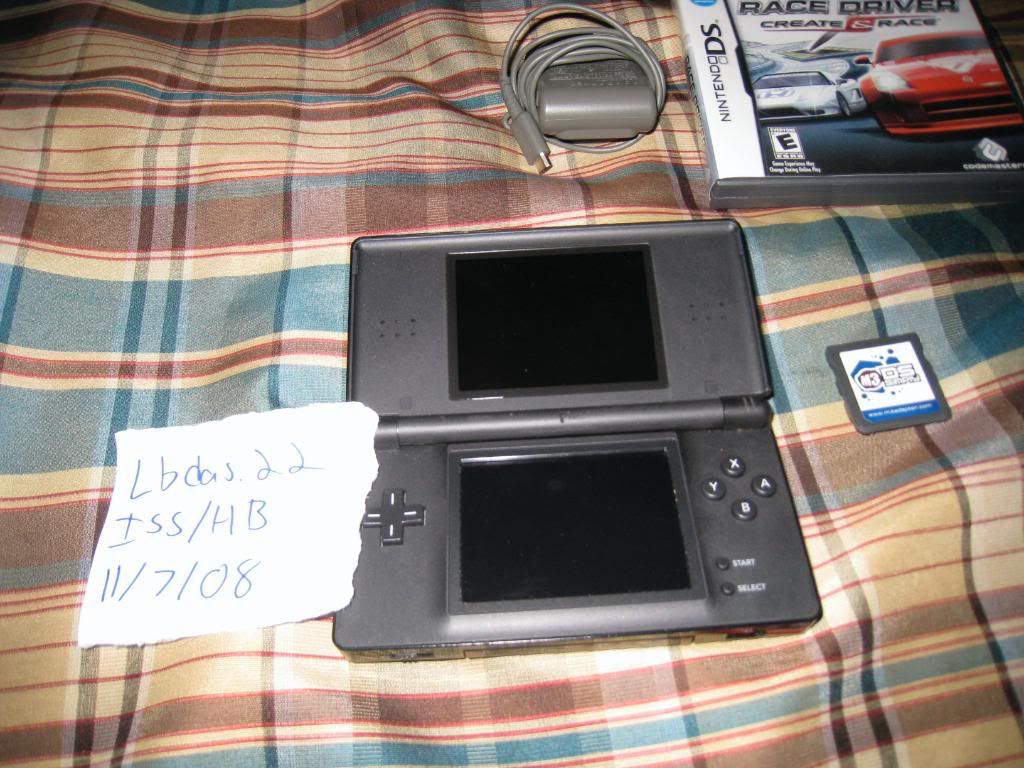 PSP
Got this a few years ago.
Has firmware 1.5 and comes with a memory stick which has a few games downloaded on it.
What you see in the pic is what you get.
S/O $40 BIN ???