What's up HYPEBEAST!
PLEASE READ THE BELOW IMPORTANT POINTS
MAKE SURE YOU CAN FULFILL ALL BEFORE CONTACTING ME
All sales are final and strictly no price bargains.
I am from Singapore and only accept paypal (add 4%).
For international shipping cost, it depends on where you are located and the item you are getting.
Have any doubts about me? Check out my ebay feedback for assurance.
http://feedback.ebay.com/ws/eBayISAPI.dll?ViewFeedback&userid=miuzique&ssPageName=STRK:ME:UFS
Email: miuzique@gmail.com
3A 1/6 TK Tomorrow King KDA with Size M Tee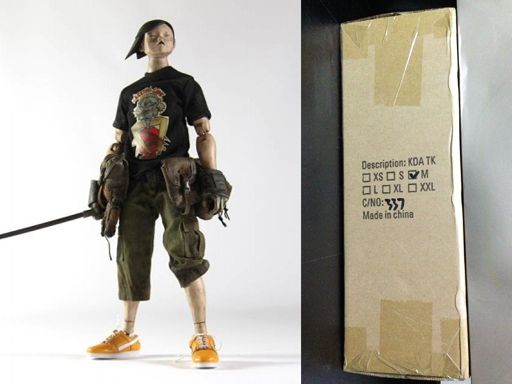 USD150: Brand New (sealed): Size 1/6: Full Package
Medicom Toy Bearbricks 400%
USD180: Brand New (sealed): Neighborhood 400%: Full Package
USD250: Brand New (sealed): Boba Fett 400%: Full Package
USD270: Brand New (sealed): MMJ Chrome 400% + 100%: Full Package
USD250 (super rare): Cond 9.5/10: MMJ Black/Gold 400%: Full Package