I'd say this fits about a 29-34/35 waist. Size 90
Guaranteed authentic or 1000% your money back. Bought from spongebob1991 a few weeks ago, but need to sell as I'm need of some quick cash. Its still in outstanding condition, and retails for 495++ at Louis Vuitton stores.
Asking for
250 shipped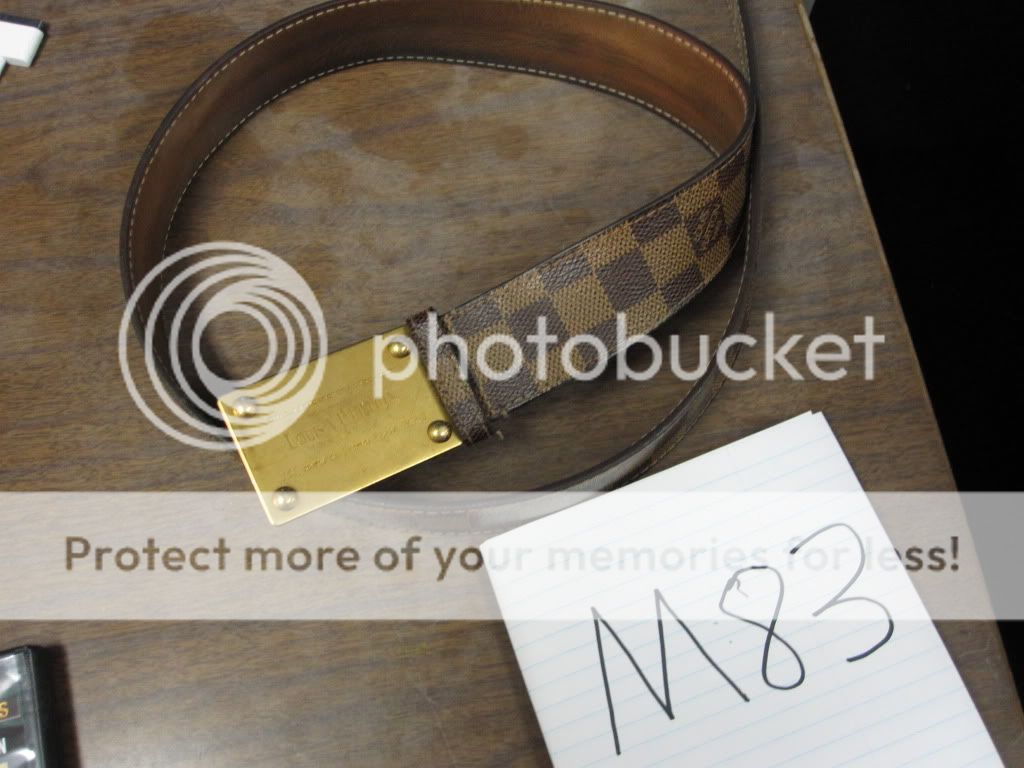 Size 85
Louis Vuitton graphite Inventeur, and worn about 8-9 times. Still in flawless condition. Purchased for 660$ at Louis Vuitton in Vancouver. Guaranteed 100% legit or 200% your money back.
Reversible.
Comes with OG everything
360