for sale is a used pair of rayban wayfarers in white. my friend owned them for 2 years i think, he doesnt have the case or box anymore just the sunglasses.
there a some cosmetic scratches but no big deal.
i dont know much about raybans since i dont own a pair, but they look pretty nice to me
PAYPAL ONLY
PRICE INCLUDES SHIPPING! JUST ADD 4.9% PAYPAL FEES
ABSOLUTELY NO RETURNS! PLEASE JUDGE THEM ON THE PICTURES WHETHER OR NOT YOU WANT TO BUY THEM.
ONCE YOU HAVE MADE THE DEAL YOU ARE COMMITTED TO PAY WITHIN 24HOURS.
MY FRIEND IS ONLY ASKING FOR $70 but reasonable offers are welcomed!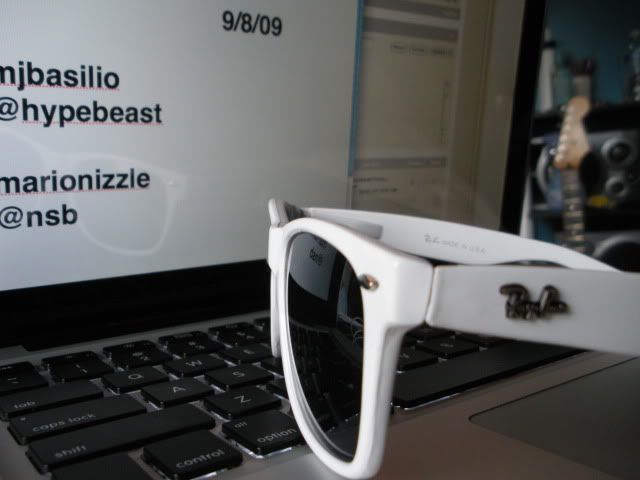 offer up