so i have something called coital cephalalgia which is also known as sexual headaches. you can read about it here: 
http://en.wikipedia.org/wiki/Coital_cephalalgia
basically what it is is that right at the moment of orgasm I have this terrible headache in the back of my head. This problem was going on for a couple of weeks so I went to the doctor and he told me not to orgasm for 3 months. BUT A NIGGAS GOT A BUST A NUT IF U KNOW WHAT I MEAN.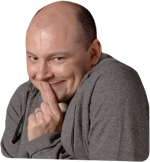 So im a kinky mother fucker and a few days ago I just woke up and I was like "Damn, I feel like sticking something up my ass today," cus thats where the male g spot is if yall didnt know. Anyway I went upstairs and found this toilet plunger but it was like one of the older ones and the top was really wide. I sat down on it and started to force it into my ass. Finally it slid in and i was like 

 and then I was like 

 and then I started to ride it 
damn b that shit was really stimulating and man I was really horny. Anyway I couldnt resist and I started masturbating and right before I orgasmed the pain came back except this time it was like 50x worse. Like everything was hurting my ribs my heart my chest. everything felt like it was on fire. i actually felt like i was dead. my apartment didnt have a phone cus im a poor student and shit so I managed to climb down the stairs, naked, with the plunger still up my ass, onto the street. This was like at 12 in the morning so there wasnt that many people but this nice lady came by and I told her to call 911. She did and when the medics came it was awkard as fuck cus my head was hurting like a bitch and they had to pull that thing out of my ass. Anyway I'm writing this from my hospital bed, and I want to tell yall, NEVER disobey your doctor, cus I almost died falling down the stairs.