I have my hand out, "My name is [GHXZT], and you are…?"she didn't even properly shake my hand, it was like she kind of rubbed my hand and said "Vanessa." We on the balcony, small talking about regular shit, just a lil bit about everything. So she's like… "God, I really did not even want to come here because I don't even know anyone here… and my best friend dragged me…"
that is exactly when I made my move. I increase my proximity to her, approaching her like, "but, I'm someone you know over here now" She responds, "yeah you're the chillest person I've met tonight, Im just surprised that all you're doing right now is smoking." We exchange laughs at that moment, and as she smiled, I seen some cute dimples on her face.. A nigga is blown right now and got that high-stiff… Y'all know your boners be feeling better when you're fucked up outta ya mind. My shit was hard like Moses' staff. Shit brought me back to my childhood on some14 years old shit again. I had butterflies fluttering around in my tummy, but I kept my cool, and knew I had to. I know not to just be there showering her with paragraphs of "Oh my God, you' are extremely beautiful, them dimples so gorgeous, yaddiyaddiyadda." Never do that shit to a bad bitch, I have understood to not compliment at all. They will feel OD-hyped up about themselves and act like they don't need to feel to put in their most effort to draw your attention no more… So just don't do that.
I put out the joint and put the rest in my shirt's pocket because that was the only weed I had that night. It was only a few past midnight anyway. Vanessa stands and says, "I'm gotta go look for my girl, thank you for the smoke." I was gonna say good luck finding her or some shit like but it just hit me that I don't have her digits and she was already sliding the door so… "Hey, wait a second… where are you jetting to at such speed?" She blushes immensely, just standing there right by the door and she is fixing her dress hahaha. I'm like, "Give me your number so that the next time, you can at least say that you know 1 person at the party if we're both there" She gives me her number but I was buzzing the fuck out and my body was heating up cuz of the liquor I downed earlier. I called her to make sure that I didn't fuck up taking her digits down. Mine gets saved in her celly and she goes back in. Deshawn comes out of the pitch blackness from the inside. He's smoking a huge fucking cigar, his shirt wet as shit, and I think he had another tee or something, wiping his face. Elevator girl from earlier is behind D and 1 of his homies. D's says, "Man…. This joint is crazy! Have you seen my girl anywhere?", I tell him "Nope, last seen her witchu." We're sitting down and this girl AGAIN sits next to me. We're all circled around the huge glass table, D's seated right there in front of me, his boy is on his right, and the bitch to my right. The doors are right behind me, so I'm looking out into the beautiful view. We're just there chilling and talking, I ask D if he's really feeling his party, he' tells me, "It kind of has me forgetting how old I am, but still man.., When it's done and set in stone, at the end of the day or night… I'm still just going to be fucking 34 years old, with no fucking kid, son…" Nigga was tipsy so I concluded it as the saying goes, when you are drunk, everything you keep in gets revealed. He asks me if I'm enjoying the night, I respond that "I'm chilling, looking for a lil piece to bring home, you know?" I'm straight up fronting hard lmfaooo. What I really wanted to do at that moment was to chat with Vanessa a little more… I had so many unanswered questions I wanted to pose her, like, was she a student? Does she live in these parts? If she has a boyfriend? Just a lot of shit I had on my mind. D's looking at me for a second and finally says, "Youngin, don't be coming to a party and expecting or even trying to look for love… it's not the spot, keep that in mind, and remember that forever." He whistles to his dude who was up, smoking at the edge of the balcony. "[GHXZT] im going letchu & Tina kick it, I'm gonna go find my girl." He sets his drink down on the glass table right in front of me, and just like that, they're both gone. Man, tell me how this bitch got the nerve to put her legs all up on me A-fucking-GAIN, all up in my face and shit man, rubbing my thigh. I had my edge on still… So I'm looking at the cup, then glancing at shorty, and I'm looking at the drink again……. .... and I'm like… FUCK THIS SHIT. I took that shit and downed all that in mothafucking 4 seconds, straight in my niggas, damn.. lmfao. We start getting it in all up in the balcony. My bottom lip gets sucked on while at the same time she's rubbing on my dick through my trousers. Yeah, she was bad, she was thick, her thighs were wide and juicy with a nice skin tone. Her skin was smooth too… like butter. Her color was like… honey brown… sunny… that same color that Rihanna had when she got famous. There was just this one thing, and I couldn't figure it out, but shiiet, that FUCK IT mentality stepped in and took over, I didn't give a flying fuck no more at that point, I was on beast mode. I go up n down her thighs with the left hand, my right is up behind dat neck while I'm still tonguing her mouth down. Her panties was soaked, I remember I was thinking like "she musta been dancing the fuck out in there" I pull her skirt up on the sides and see the sexiest white panties… with a fucking fat ass pussy……………. We stop making out, she turns my chair so my thing-thing directly faces her now, no more angular shit. She unbuckles my belt, with mad fucking aggression son, like she was starving like a wild primitive animal. The substances in me just had me dead mode on the chair, hovering on an astral plane… waitin for this bitch to devour my meat mannn. I check behind me right quick just to make sure the glass door was shut and that no one would be coming out. Girl takes the empty cup…
but then I see her pour the ice cubes down her mouth so a nigga like
!!! POOOOOOOOOOWWW she starts Amber Cole-ing me the fuck off, I'm literally just chilling there on some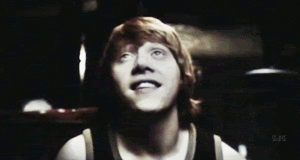 shit. It felt fucking mind boggling man, tremendous, soon as the ice hit my tip son, I felt this tiny tingle all up in my spine… My toenails was scratching the bottom of the insole in my shoes man… just to give yall a visualization of how my toes was curling the fuck up son… At that moment, I got hit with the realization that this is the best fucking dome I ever copped in my life. My head is tilted leaned back man, my eyes are fucking closed, I take a tiny peak down to see her putting in that work... her jaw had muscles that were tight & my dick was on some glitter shit from her lip gloss. I seen 1 of her hands go up her in her own fucking skirt LOL……. she spread dem legs up even more. I'm like ahhhhh mannnn she goin iiiiiiiiiiin son.
THEN ALL OF A SUDDEN, the fucking glass door slides the fuck open. Deadass, I aint give a flyyyyyyyyyyyiiiiiiiiiing FUCK who it was man so I DIDN'T GIVE A FUCK!!! Not even bother to glance n peep over my shoulder cuz I was so in the fuckig zone… She was too. Then I hear some feminine voice yell out like "Oh my goodness!" and some other girl's voice murmuring some shit. I look back right quick & who the fuck I see son, this girl Vanessa man……… and she got on the most disgusted and irritated look tainted all up in her face son. There were drinks in her palms like she was coming back out here to join me again, or like introduce me to her friend or something, you know? This entire time my dick's still doing work all up in this bitch's jaw. She aint even take a breather to check up to see who was there. Both of them leave. Damn. The emotions of pleasure & failure were being felt at the same time, I fucking… wanted her… so bad…. Mayyyyne….. , I aint ever meet a female like this before. She was just, so perfect for me. I tap Tina on her shoulder… aye chill, but I don't say it, but she got the message. Just as she looks up, the door opens up again, I glance back, maybe Vanessa back. It's Deshawn, nigga looking frantic, "Yo brejin, the pigs is here son, get up!"
Pow, I shove this bitch off right quick and get up, getting my shit together, buckling my pants and zipping'em closed. I'm thinking to myself like why would the cops be here? Everybody is grown in this place or at the very least old enough to be drinking and shit, partying, this aint no highschool shit. Only time something like this happened to me was at many different hotel parties… lmao. Anyway, I 'm like "what's going on?" D's like "I have no fucking clue what's goin on. I still aint find my girl man… the fuck." The lights are back on & the music is off, everyone is wondering what the hell is going on. There's a heavy knock and no one says anything or even moves. The knock goes again, and this time harder, but you hear some shit like "Officer blah blah blah police department" some shit like that. The owner of the place, who is the bartender, opens the door. 4 pigs are standing there. I go inside and stay seated on the couch, then Deshawn goes over to the door to talk with them also. One of the pigs moves in and says "The neighbors were saying there's marijuana scent reaking into their bedroom." Immediately Im like "FUUUUUUU." Deshawn & Co tell them that no one here was smoking nothing and that they was all just partying for his birthday. An officer pulls out his flashlight, & I knew they were gonna go to the balcony son cuz the room was already lit. I aint leave nothin out there cuz I had my roach chillin in my pocket & I was ashing in the little cup that I picked up while I came back in. Two pigs sniffed around, 10 minutes or so, and everyone is just on their
mode. They leave, finally, 1 of them wishes D best wishes for his birthday and apologizes for disturbing. I'm shocked because the popo out here is some nasty ass muhfuckaz.... anyhow… I check my phone and it's 2:33 AM. The music is back on & everyone goes wild again, partying. I look to see if Vanessa is anywhere cuz im tryna fix shit up. I couldn't find her in my vision so I was like fuck that lemme just go take a piss. I go up n try to find a bathroom. Two huge double doors and some room with no doors. There was just a computer and office shit in. I was like ok whatever it's the owners shit. I go to the open bedroom and I see some tiny door on my left and it's open, light on and all, I walk in and I find the bathroom. D's girl is arched over on the bathtub, a mess… heels is off, hair all over the place, bra strap is like just hanging off her shoulder. I aintt even say nothing to her, deadass, she aint even look conscious. I just take my piss, dip, go down and tell D that his girl's upstairs in the bathroom all fucked up. Now I'm at the couch and I down 4 – 5 drinks… I did shots with Tina and her girlfriends. Only thing I remember is she was laying on my lap. I woke at like 5:20 AM. I peep out the balcony and see the sun's rising, people are all over the place. 1 girl is on the floor laid out between couches and man u could tell from a mile away that she passed the fuck out with no shoes on or nothing, her dress was all pulled up. Some woman is just cleaning stuff up by the bar and D and his girl right behind him, in like some comforter, come down the stairs. He's like "So the surprise I gave you… I see you didn't take advantage of it." It hit me hard, cuz I was like, damn, I thought that really all me. I'm like shorty was feelin me, game is what got me head, but nah... all the signs and interests was cuz I was cute & fly, not cuz she was ordered to fuck me. Smfh. Shit got me down and made me feel real bad. I felt disgusted and disappointed. D starts speaking: "Yo, let me tell you... I wanted to really show u something. There is nothing u can say or do to have a woman fuck you. Absolutely… nothing. A woman will determine whether she is willing to sleep with a man just minutes of being introduced to him, it's
her
ball-game… my nigga. Sure, u can spit game & facilitate her desires, but she's already gotta be willing. There is absolutely no magic lines or tricks and phrases you tell hoes to have'm fuck, & that is what many a these youngins is doing wrong outchere. Son, fuck your ego, nahmean? Completely. Eliminate that shit because your ego man- You yourself my nigga- it could be your worst enemy."
I'm like
he shoots me a $50 bill & says to grab a taxi cuz his girl aint feeling well so he gwan drive her home. I fix myself up and get it together… I gave him, his niggas, some daps, a few handshakes… I hugged a few bitches that I talked to at the party. Tina was over there sleepin & I just left her right there on the couch… I go down and i dont even know what or how to feel at that moment. I'm going around the blocks n shit until I understand where I was… I see a McDonalds, and I finish my clip of doobie I had left, on my way there. I don't even fucking drink coffee nor do I ever go to Mcds, but I got me some coffee. I stop a taxi but this nigga aint wanna head East at this time. I'm like uuuuuagh fuck this.. let me pocket this 50 and get on the metro, real talk. I get off at my stop, and I get a text message… It's Vanessa and the message is "Hey" . . .
.
.
.
.
.
.
.
.
.
..
..
.
.
.
.
.
..
.
…
..
.
.
..
.
.
.
.
.
.
.
.
.
.
.
.
.
.
.
.
.
.
...... I'll continue, I was chilling around Deshawn and them, chilling with'm niggas n getting to know them. Maybe later … I went to some shit last night got fucked up and im bout to head out again tonight… I'll keep y'all posted and I'll prolly finish all this shit up lets just hope nothing gets added onto the plot cuz of life moving forward… lol