This is a keg
According to google 1 keg = 58.6738827 liters
People do all sorts of fun things with kegs like a keg stand
Or beer pong!
Even our small furry friends can join in!
Or stand by the keg all night and drink all the beer (note: this is not a
keg stand
)
Females tend to get extremely loose when a keg is around, sometimes weird things happen.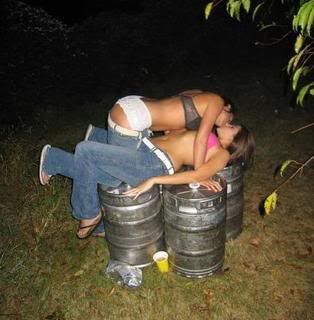 The fun is over when the keg is empty
This is why you get multiple kegs!!!
You can purchase a keg right in your own city and invite friends over! Be sure to charge them atleast $5 to drink your beer!