As the short Kobe Bryant film called "The Black Mamba" Kanye is seen in the video.. It has been reported that Kanye is wearing Nike Air Yeezy 2.. You can check the whole article here:
www.nicekicks.com/2011/02/nike-air-yeezy-2/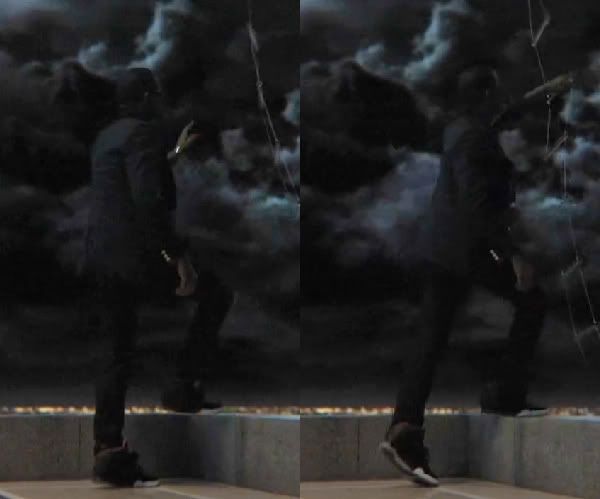 * If u notice the sole is different and they arent as high with a little different shape to them! Looks like Nike and Kanye wanted to try and give a sneek look at Kanyes new shoe... Need see a better pic though!