I recently had the opportunity of joining the Custom Kicks Series on
www.soleheaven.com/qustom-queen-0
Their plan is to have a little event later this year, somewhere in England and if you havent already noticed by now, i'm always up for a road trip or a party so I'll be there pointing at my shoes with a hairdryer talking the ears off anyone who'll listen
Visit their site for my interview.
.... and check out the customs section in general to see what the UK has to offer besides lil ol me
these kicks were a NIGHTMARE initially, from the second i opened the box and went erghhh....... how do I change this base in to something I like?
BASE
ripped out the plastic thingies and added lace holes instead...
and ended up with these........ they are heat sensitive - as in when you point a hairdryer, wear them in hot weather or... i dont know, walk over hot coals (not recommended) then they change color. I'd upload a vid but i'm being lazy at the mo. maybe tomorrow, maybe not.
cold color
hot color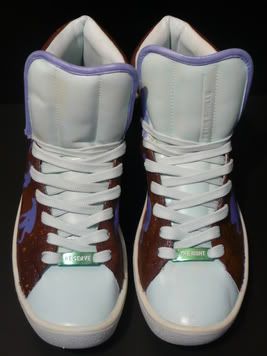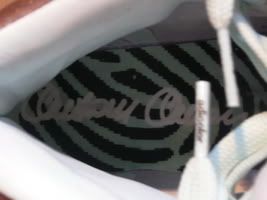 comments, criticism, outright cheek and rrrrrrrrandomness all acceptable..........
QQ