I believe I have created the first John McCain artwork ever to have existed. lol
I promised my boy Van Taylor that I would match his Obama Nikes with some McCain penny loafers, and I followed through.
It's a little late in the campaign race, I understand, as McCain has pretty much demolished his chances anyway, but I needed to show my support.
They are for sale. The shirt is my original design and is available by itself for $30.
The design is a pun on the Will.I.AM music video "Yes We Can" which was created based on one of Barry Obama's speeches, as well as the famous PROGRESS shirt that the popular graf artist OBEY created.
I ran out of time to finish the area that connects the two, and ended up just throwing those stripes in there, which I don't like, but I am proud to say that those letters were freehand! AURIEUCH!
So here you go, the OBEY Pacaderms Penny Loafers.
Watch for my video to explain them in more detail on
www.youtube.com/user/wiggatriggatv
PS - painting a face on that corner of this shoe was EXTREMELY difficult. But I think I did it perfectly in the end, and the camera took away a lot of detail. Please watch for the video to see them better.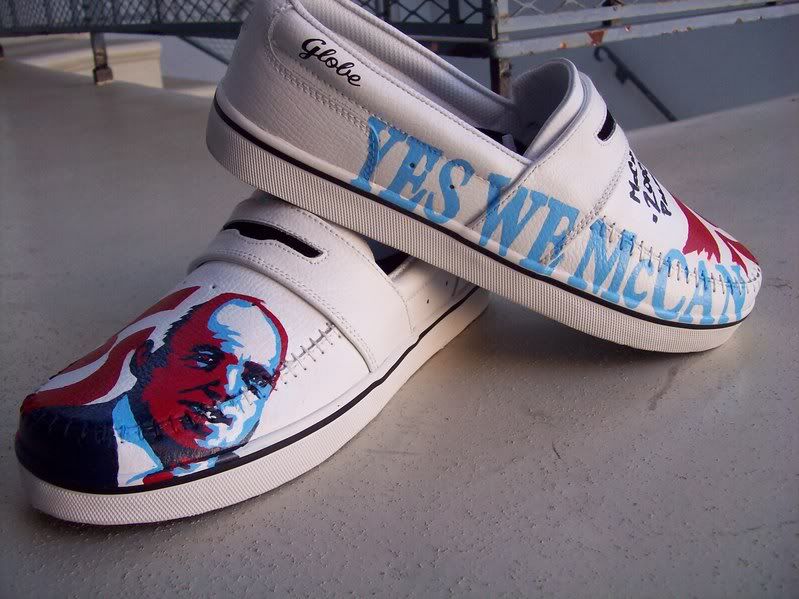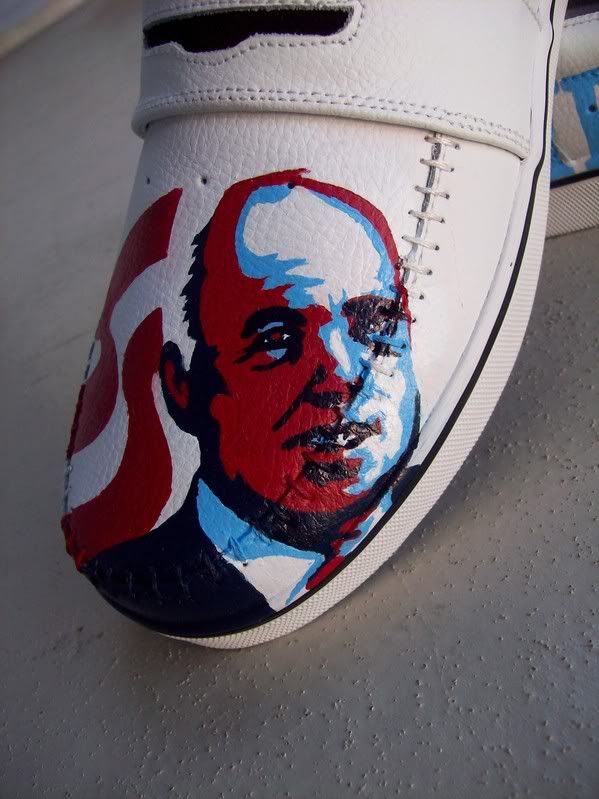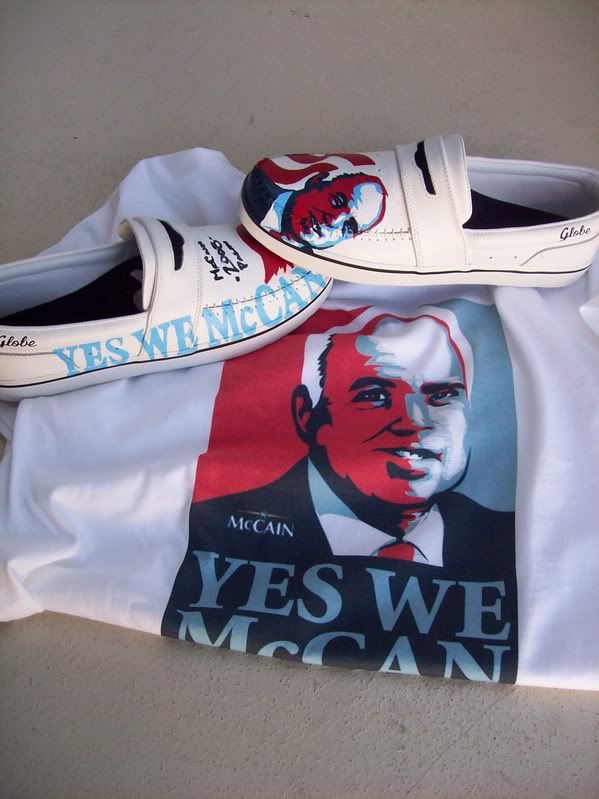 Thanks,
Jacob Patterson