I made these for guy running a company called Legendary Poker.
The outside of the shoes is the classic English style of King and Queen of Spades. The inside is the French version of those cards. Don't ask me what the D means lol
I could not find yellow laces to match, but try to imagine them with yellow laces haha.
And it's all hand-painted. 100%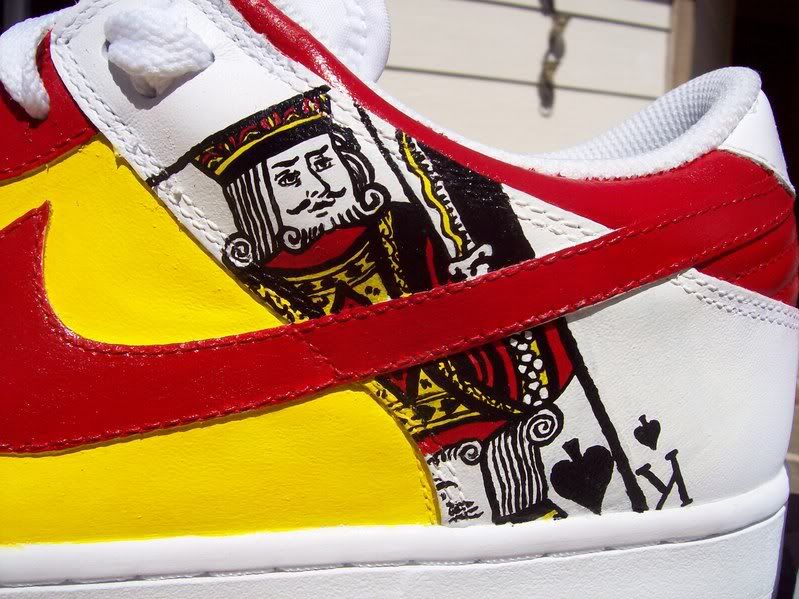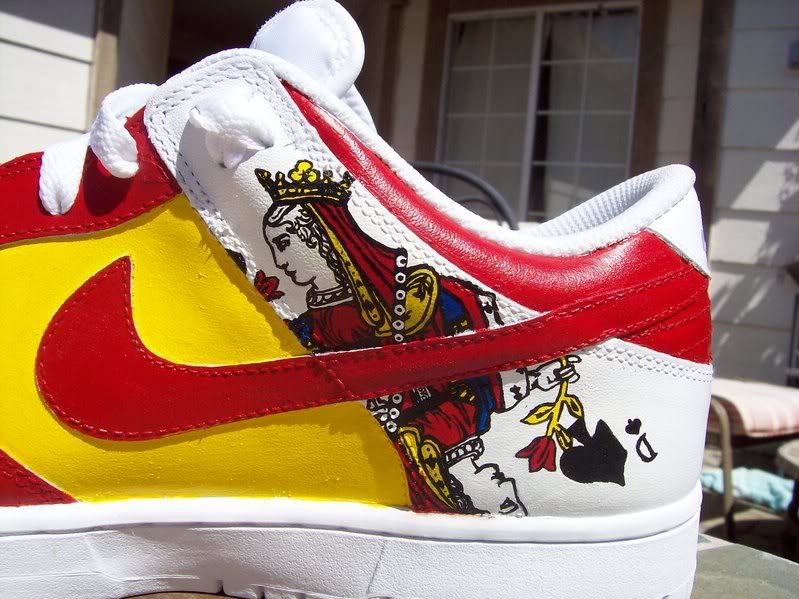 -Jacob Patterson Art