THOUGHT I'D TAKE SOME PROCESS PICS WHEN DOING THESE CUSTOMS SINCE I RARELY DO.
YOU MIGHT HAVE SEEN MY BRICKCITY CUSTOMS AT
WWW.UUFA.CO.UK
UNDER THE BEST CUSTOMIZER SECTION, WELL THIS IS HOW THEY WERE DONE.
A CUSTOMER WANTED THE THEME PERSONALIZED FOR A PERFORMANCE THEY HAD, ALONG WITH SOME TEES.
HERE THEY ARE BEFORE I STARTED PAINTING. I USED OUTLINE STICKERS TO GIVE THE SHAPE OF THE BRICKS, TOOK FOREVER TO DO, CUTTING AND STICKING ALL THE STRIPS BUT IS EASY TO DO. AS LONG AS THEY LOOK KINDA STRAIGHT AND YOU LINE THEM UP WELL, THE END RESULT WILL BE GOOD.
I WATERED DOWN SOME ANGELUS 'SADDLE' AND BASICALLY COLORWASHED TO GIVE THE BASE LAYER. MAKE SURE YOU USE A SOFT BRUSH AND DONT LOAD IT WITH TOO MUCH PAINT OR IT WILL SEEP THROUGH THE OUTLINE STICKERS. DONT WORRY TOO MUCH ABOUT BRUSH MARKS AT THIS STAGE
BUILD UP MORE LAYERS, PAINT SLIGHTLY LESS WATERY, MAKING EACH BRICK DIFFERENT - STUDY HOW BRICKS LOOK, GOOGLE IMAGES WILL GIVE YOU PLENTY TO GO ON
ADD A LITTLE ORANGE TO THE PAINT SO THAT THE BRICK COLOR IS MORE AUTHENTIC, AND AGAIN JUST BUILD UP DIFFERENT PARTS OF EACH BRICK.
NEXT, TAKE OFF THE OUTLINE STICKERS... YOU ARE NEARLY THERE
TAKE SOME ANGELUS 'CHOCOLATE', WATER IT DOWN AND COLORWASH AGAIN, RIGHT OVER THE SHOE TO DULL DOWN THE WHITE LINES AND DEEPEN THE COLOR OF THE BRICKS.NEXT GO OVER SOME OF THE BRICKS WITH THE CHOCOLATE BROWN STILL SLIGHTLY WATERED DOWN TO GIVE A MORE AUTHENTIC APPEARANCE AND ALSO TO MINIMIZE BRUSHMARKS. YOU CAN ALSO GO OVER OTHER BRICKS WITH ORANGE IF YOU LIKE.
ONCE YOU HAVE FINISHED YOUR OVERALL DESIGN MAKE SURE YOU SEAL WITH SOME FINISHER - EITHER ANGELUS OR I USE KRYLON CLEAR ACRYLIC SPRAY.
THE REST IS AS PER THE CUSTOMERS REQUESTS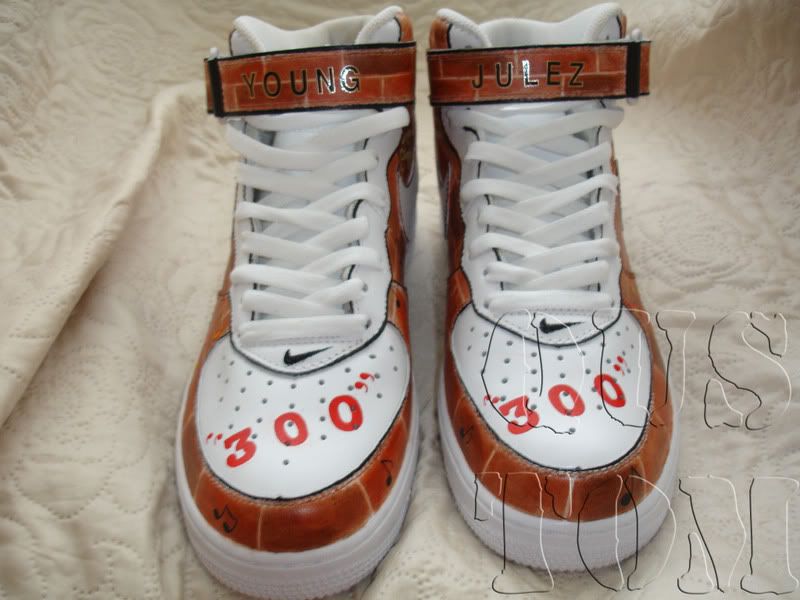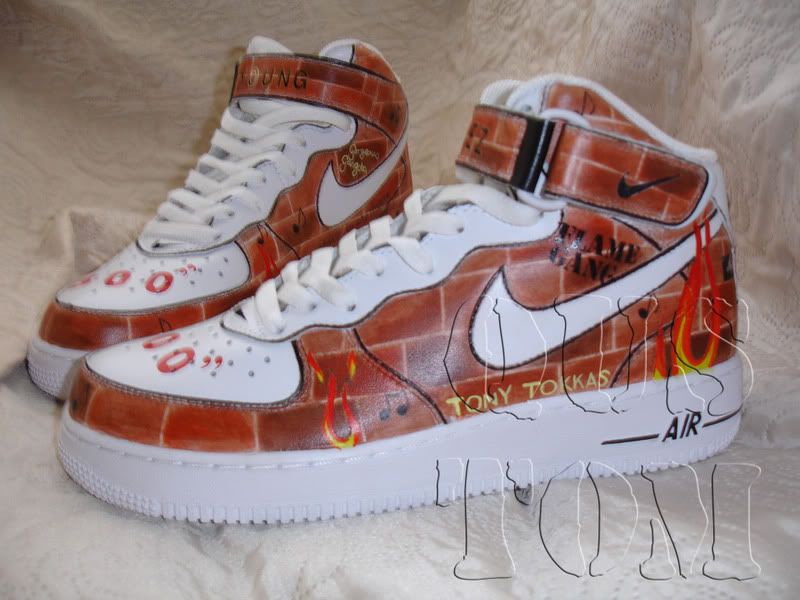 SOME PICS OF HIM ON STAGE ON SATURDAY NIGHT... LOOKING GOOD!
and some shameless self promotion!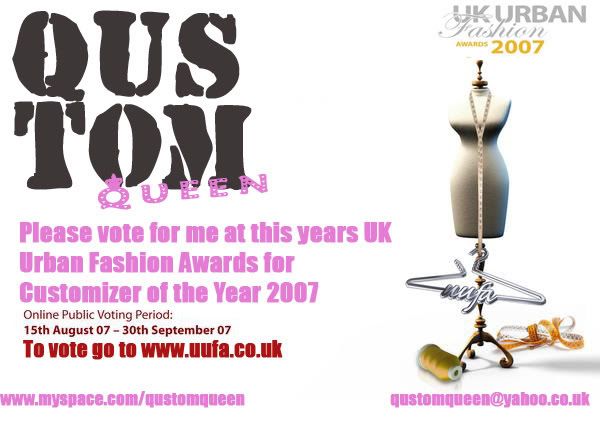 YOU CAN LET ME KNOW WHAT YOU THINK!!!! AND HOW WAS MY WEE TUTORIAL? HEHEHE
QQ