Ok first and foremost i know this is similar to what Meth, SBTG, and a few other cats have done but the idea came from my fav "The Almighty" 5 Panel hat from Crooks&Castles. I got this pair of Supras for myself but the actually fit like a size larger so i decided to customize them since i am not going to be wearing them.
So yea what i did was use:
-Avocado green color for the side and upper heel panels
-Black toe, tongue, and lower heel panels with a Palestinian Keffiyeh pattern all over the black
-Infrared heel opening
-Infrared TK logo outlined in black.
All of the print was done freehand, no use of stencils at all.
The infrared represents the tracer bullets use by the soldiers cause they always light up the sky in Palestine.
The overall shoe represents the uniforms worn by Palestinian soldiers (they are green and black)
The kicks are up for sale: Hit the link below for my webstore
Hit link to purchase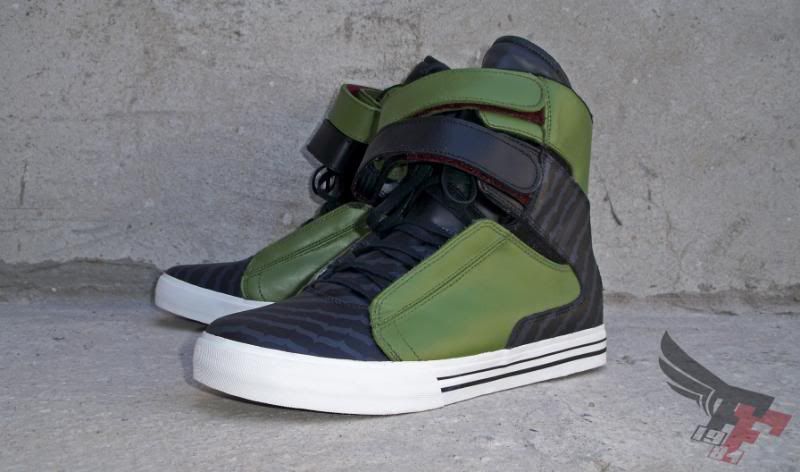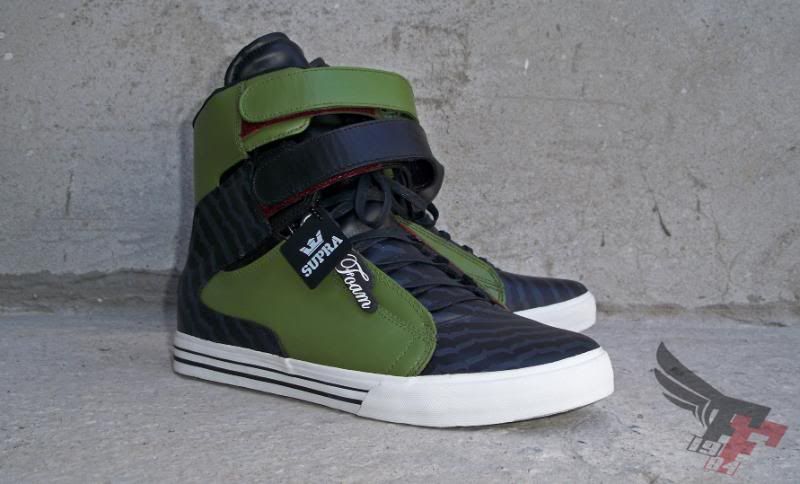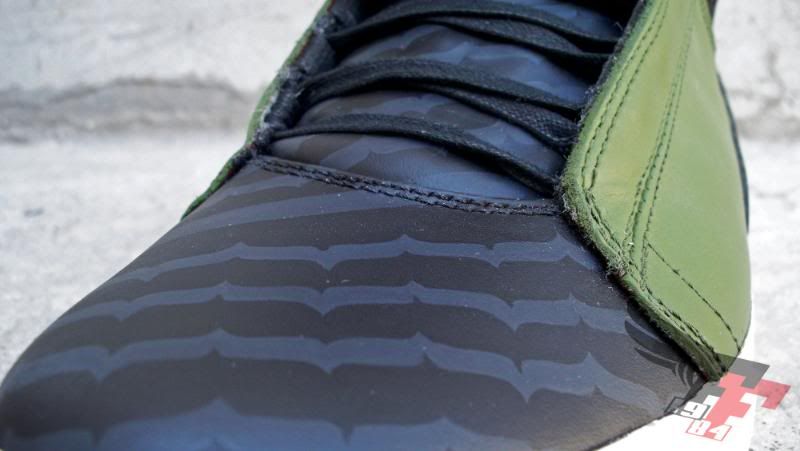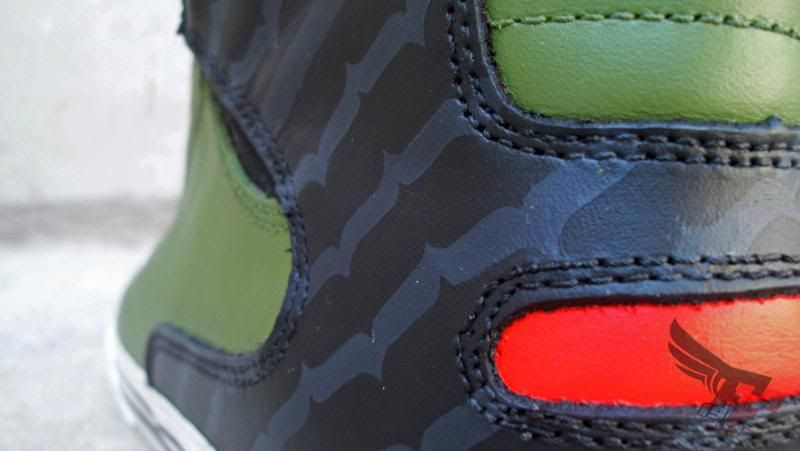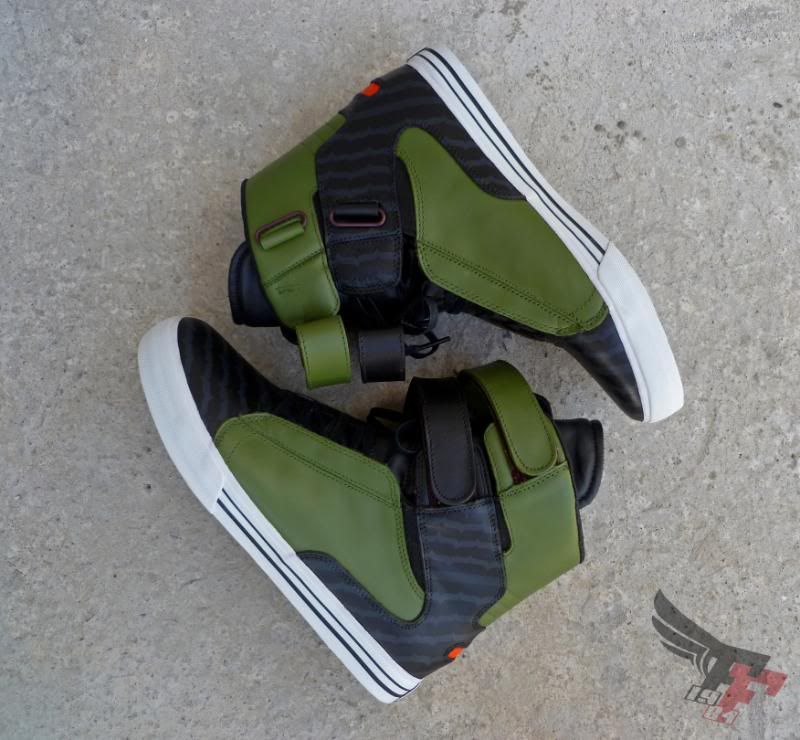 And some better upclose pics with white background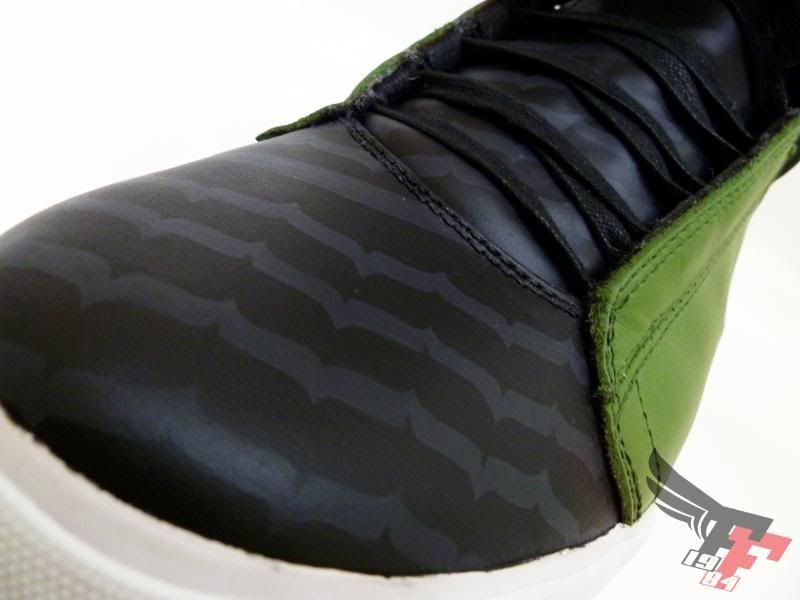 This is something i did for myself.
Converse "Stay Strapped" Chuck Taylor
I had this idea for a while but never did it until now. Every time i saw the Mono Black Chucks they always reminded me of a swat boot for some reason, mainly it was the rubber toe and all black appearance, and i always wanted to add straps to them to see what they would look like. So i got a pair of Chucks and added straps with matte metal pieces. The straps i used are military grade non fray straps so they will last a long time. This custom didnt take much time but i like the way it turned out. Also the straps actually lock the foot down as i experimented on the best way to make the straps so they work.
Black Matte metal pieces
Military grade strapping
Tongue lace stays.
All the straps where sewn by hand using a sewing awl, the straps where send in between the inner and outer materials so they will not bother the foot from the inside when they are worn.