Watching this will explain alot about the inspiration on these kicks for those saying 'wtf is a bananaman' (its only 25 seconds long)
[youtube]http://www.youtube.com/watch?v=Y7zJzR5mBFs[/youtube]
an 80's comic book which evolved in to a BBC cartoon series which was watched by EVERY 80's baby in the UK was the inspiration for one of the first scratch n sniff Qustoms.
These make me laugh, I've had nothing but love for them (from afforementioned 80's babies) so far, they're not the most creative kicks i'm claiming to have done but they are a fun way for me to execute the scratch n sniff scented paint additives i've developed. They are Banana scented - but I most likely didnt need to say that. Added banana peel effect panel on the tongue.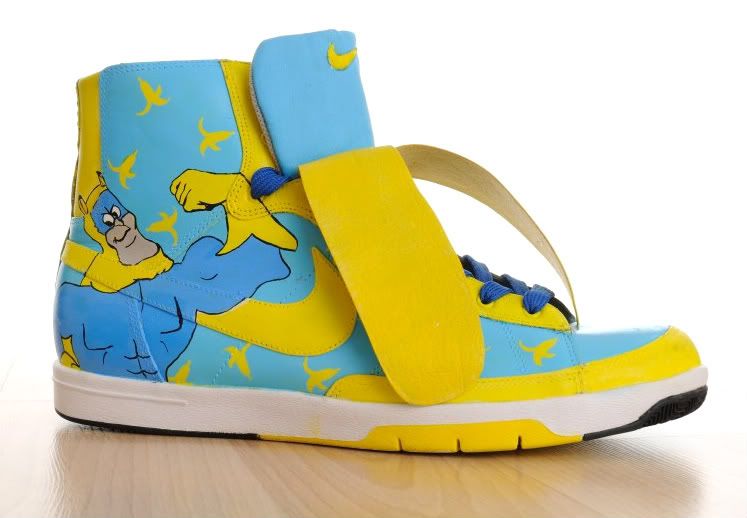 I've got additional scents and have done a few more pairs which will be viewable on my website when it goes live, I've got a list as long as my arm on concepts that can be done with this....
I was commissioned to do a pair for Soleheaven.com a while back which are another throwback design, you can view here
Sole Heaven Interview
Let me know what you stink!
QQ