Second pair of the year lol. This pair was made in way thinking about the Cali and the movie Colors. We all know there is 2 colors that can be associated with the movie is blue/grey and red/black. Well the pattern on the material i used is similar to a bandanna and the colors are blue/grey hence the name Califa Raza. I am currently looking for a red SK8 hi so i can make the second shoe.
So on to the kicks, first all the panels and sole was lifted, then the material was first glued then stitched to the sneaker. I used grey thread to stitch the material and for the outline of the Vans logo.
Comments are appreciated and the kicks are up for sale shoot me a pm for price.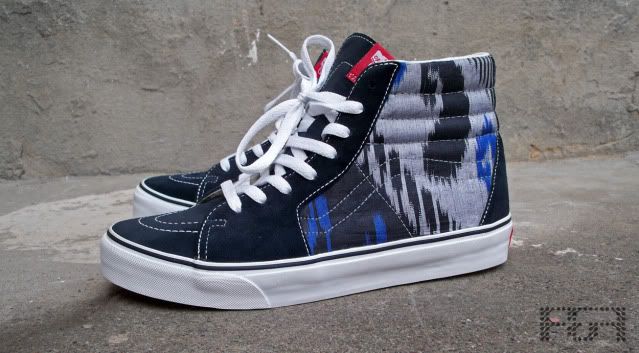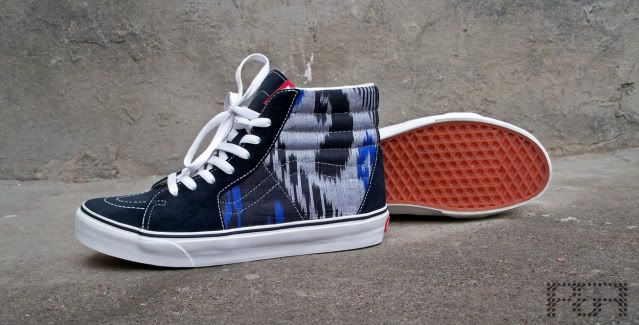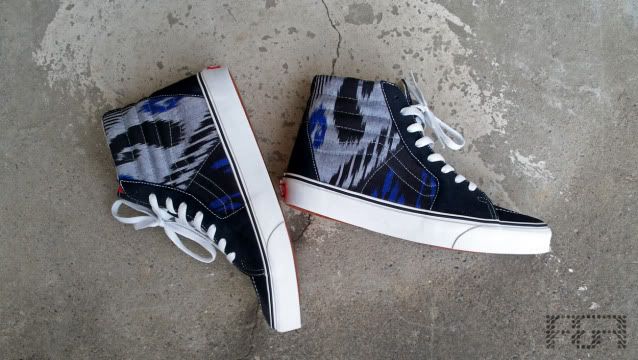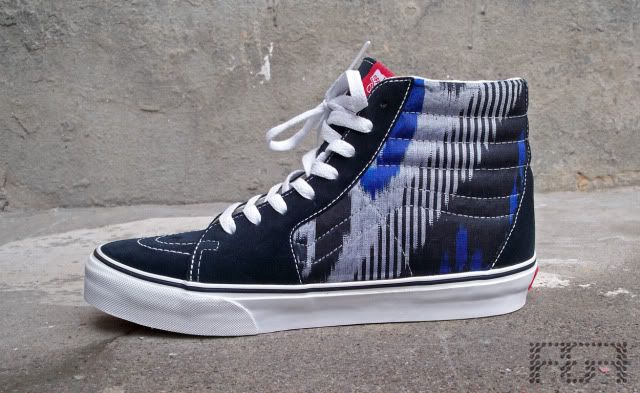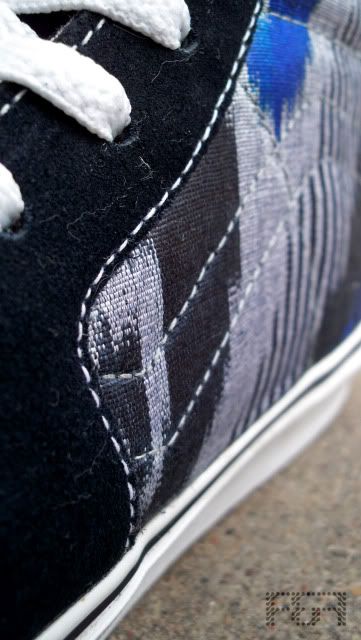 Peace
Desp1