I did this a few month back but only posted them on ISS and CustomSNKR. This was a pair i made for a friend who is a fireman in Niagara Fall in Canada.
What i did was replace the mid and heel panels with patent leather, the swoosh was done in yellow leather behind the patent leather instead of on top, stuffed tongue, reflective material seperating the toe panel from the mid panels and reflective tongue tag, stitching done in black and safety orange.
Enjoy, Feedback appreciated.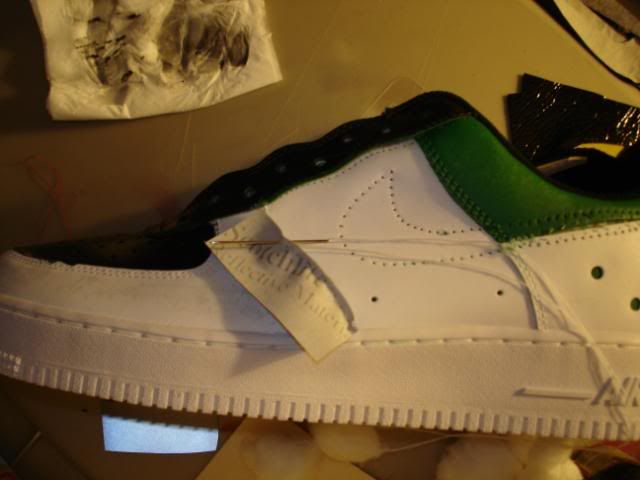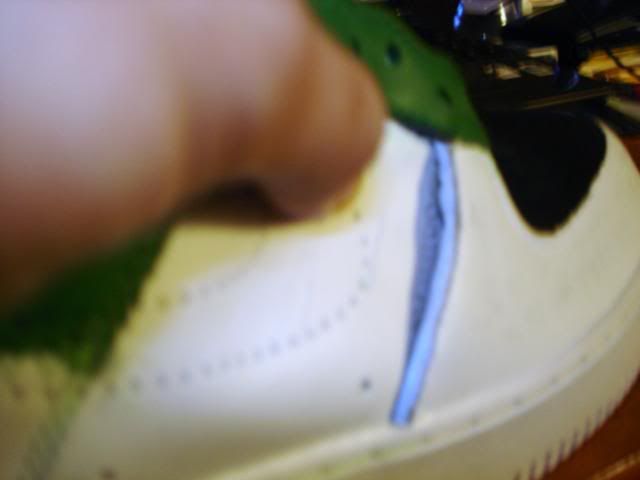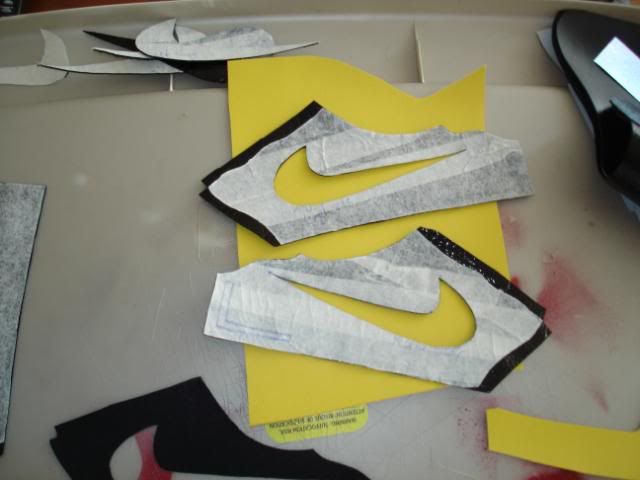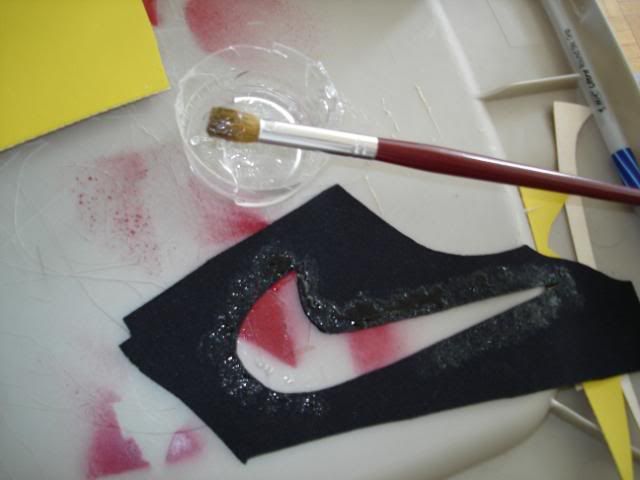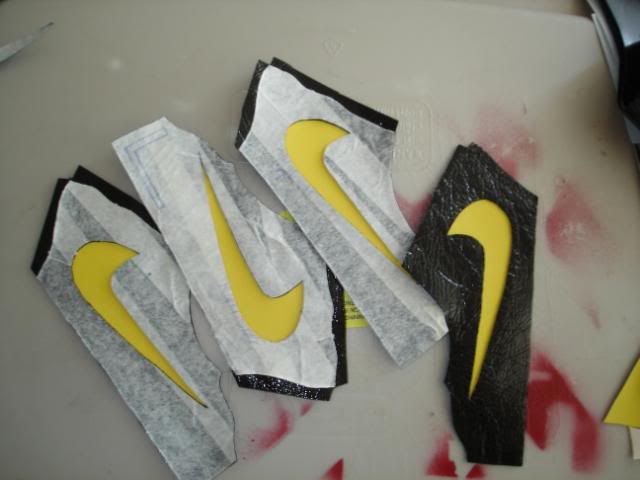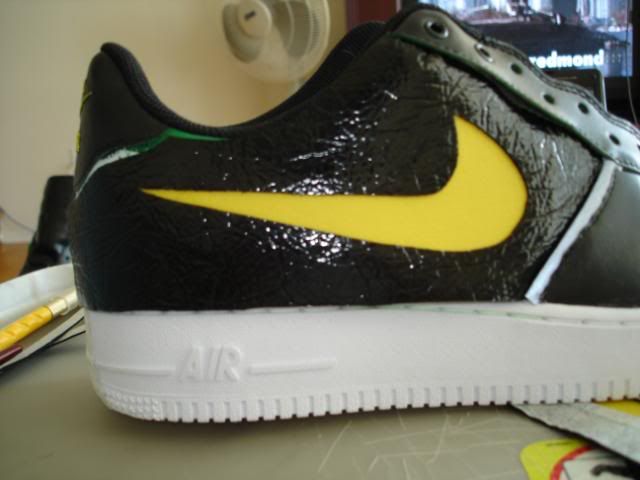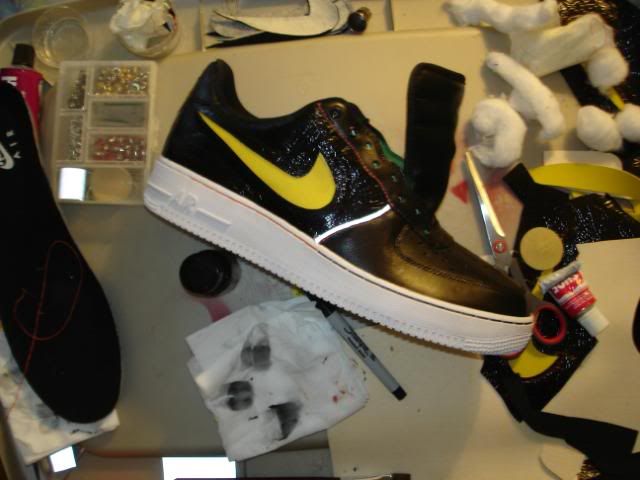 Heres the finished kicks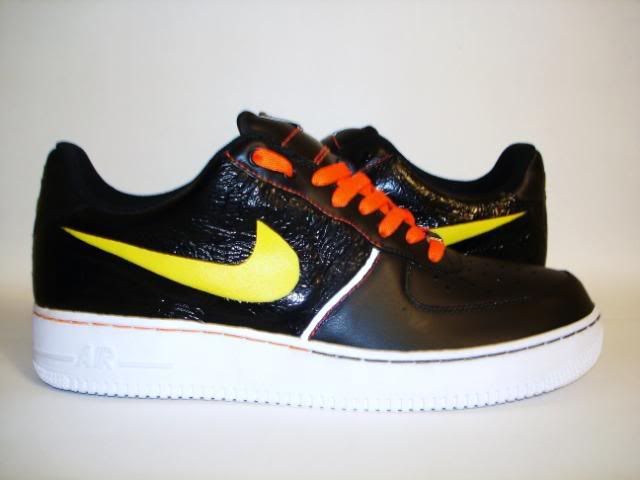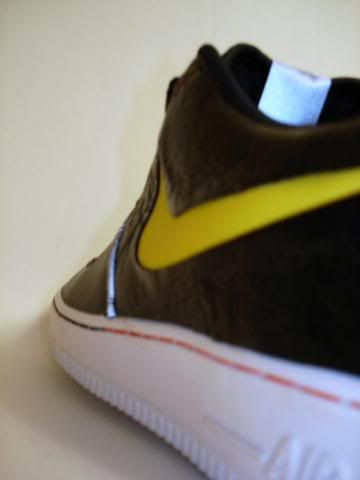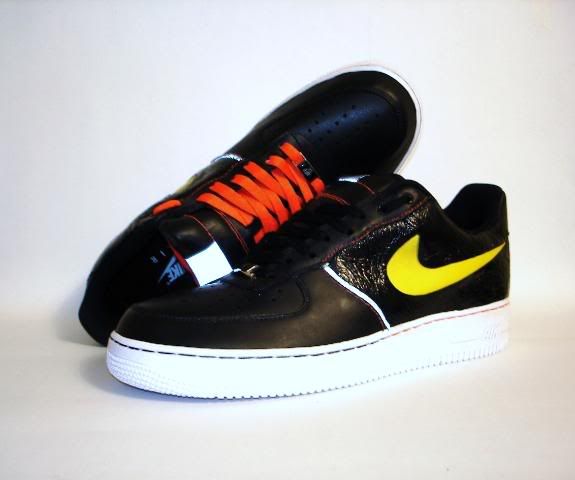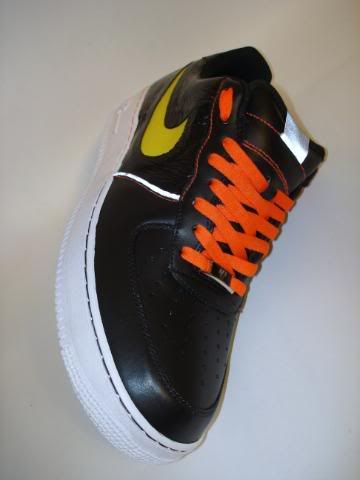 Peace and Respect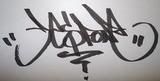 Desp One