FORMULA DRIFT: ROUND 1 STREETS OF LONG BEACH
APRIL.11.2009
WE ARE LOOKING FOR EVENT PROMOTERS!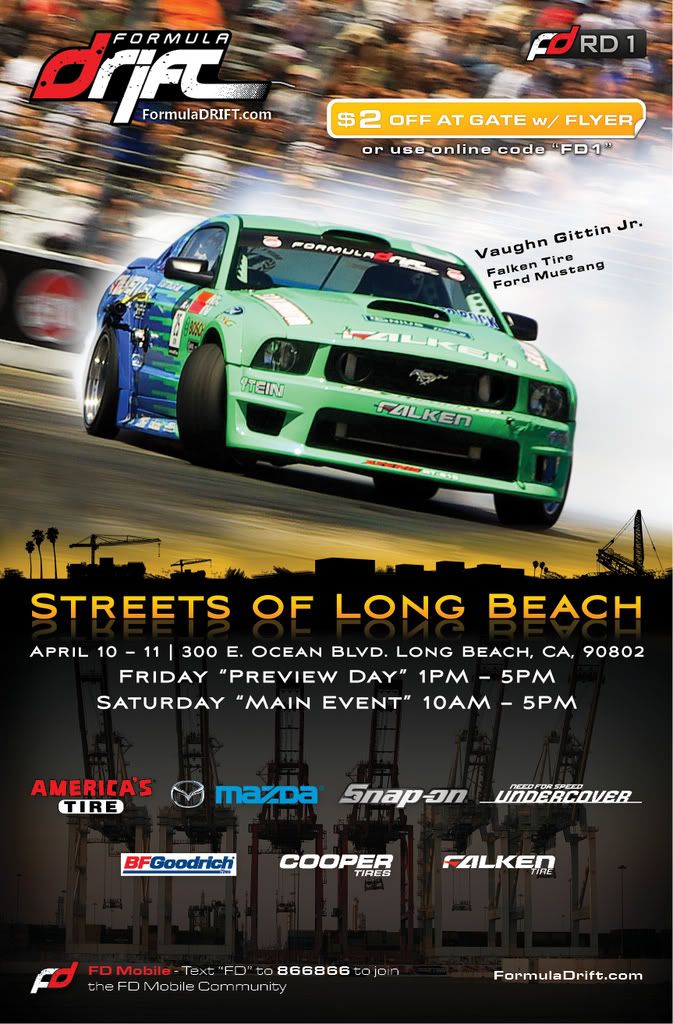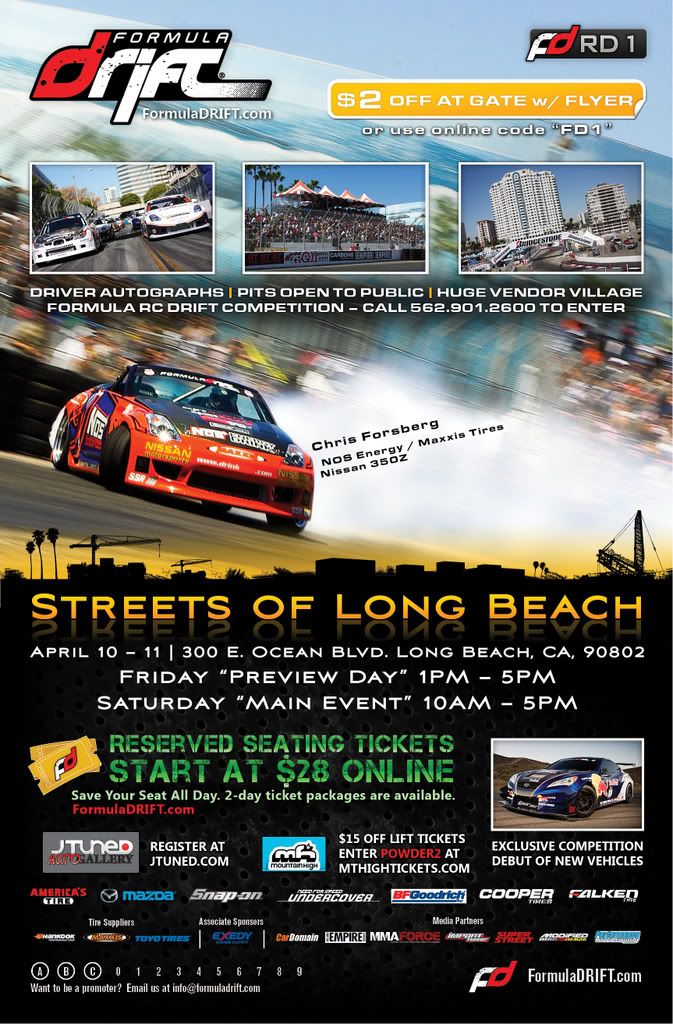 500+ horsepower beasts from tuners like AEM, Mazda and HKS piloted by the best of the best from Japan and the US will be tearing up the streets of Long Beach!
In addition to all the break-neck-speed drift mayhem, we will be featuring driver autographs; pits open to the public, HUGE VENDOR VILLAGE, and the Jtuned Auto Gallery!
If you are receiving this email it is because you have expressed a prior interest in promoting our event, or have previously assisted in the promotion of a Formula D event. We are CALLING ALL PROMOTERS in the Southern California region that want to be part of the FD team and help promote this great event.
Interested parties should reply via email to [email]promo@formulad.com[/email] with the following information in this format:
Name:
Address:
City:
State:
Zip:
Phone #
Email: