Nike Air Force XXV Anniversary was celebrated in the PEE EYE this past thurs @ Fiamma. Here are some pics i took @ the event.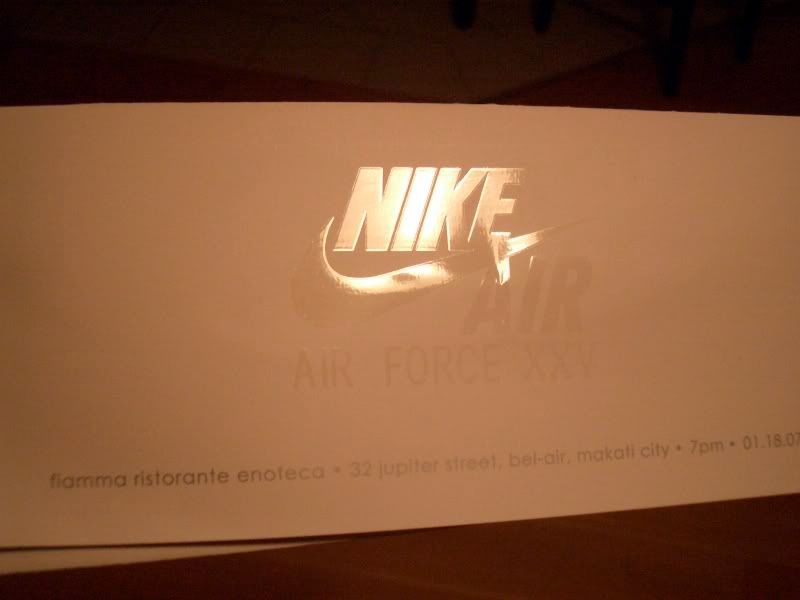 The invitation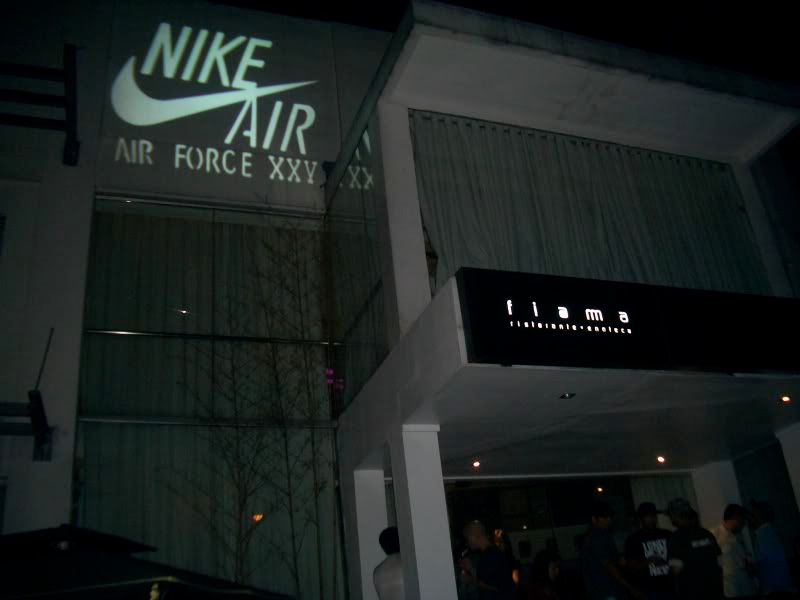 Front shot of club...the Nike projector was a nice touch.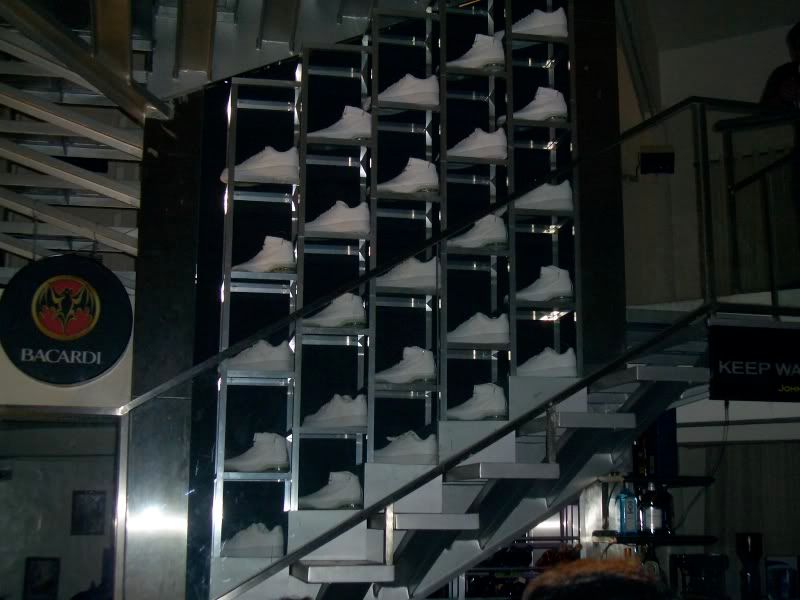 Nice display set of forces right above the bar.
A projector for the AF1 XXV Anniversary presentation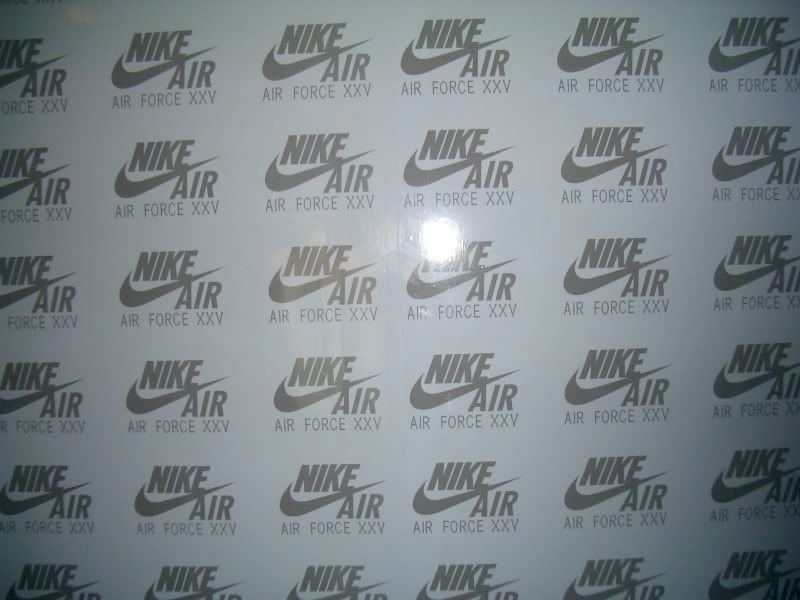 A fresh backdrop for the who's who...
A crowd shot inside.
NIKE AF XXV ANACONDA for display and was up for auction....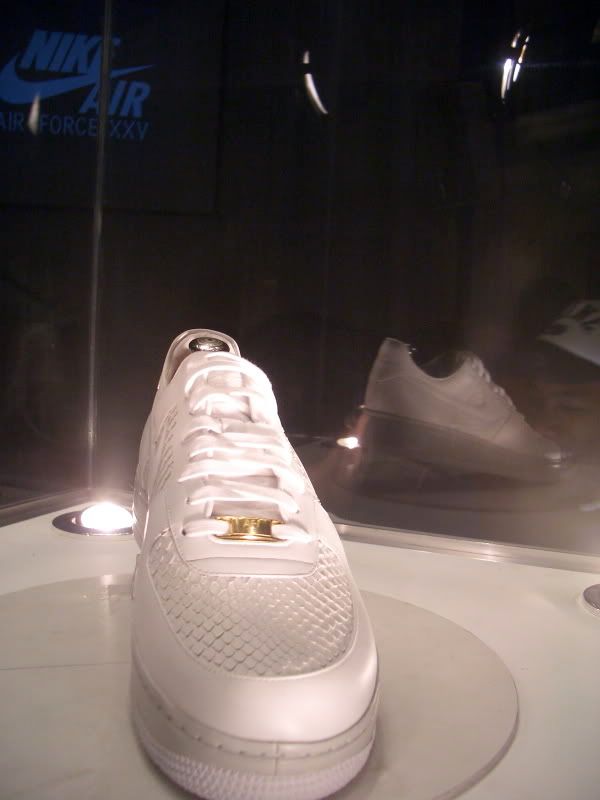 bidding started @ $2000!!!
Enjoy the pics and feel free to add on some pics if u were there or just big up yourself if you attended. There will also be an actual after party for this presentation this Thursday @ the club formerly known as Manila DJ Club. Displays of different forces will be on display!
http://takeovermanila.blogspot.com/
http://www.myspace.com/takeover_manila