Located in Southern California, Meet ups in Chino Hills only. No International shipping.
Add 3% for paypal fees. Trades in M-L shoes 9.5-10.5 . Discounts for package deals
Ronin Shogunate Tee: Medium : VNDS: $40 ( what i paid on the webstore + shipping to you)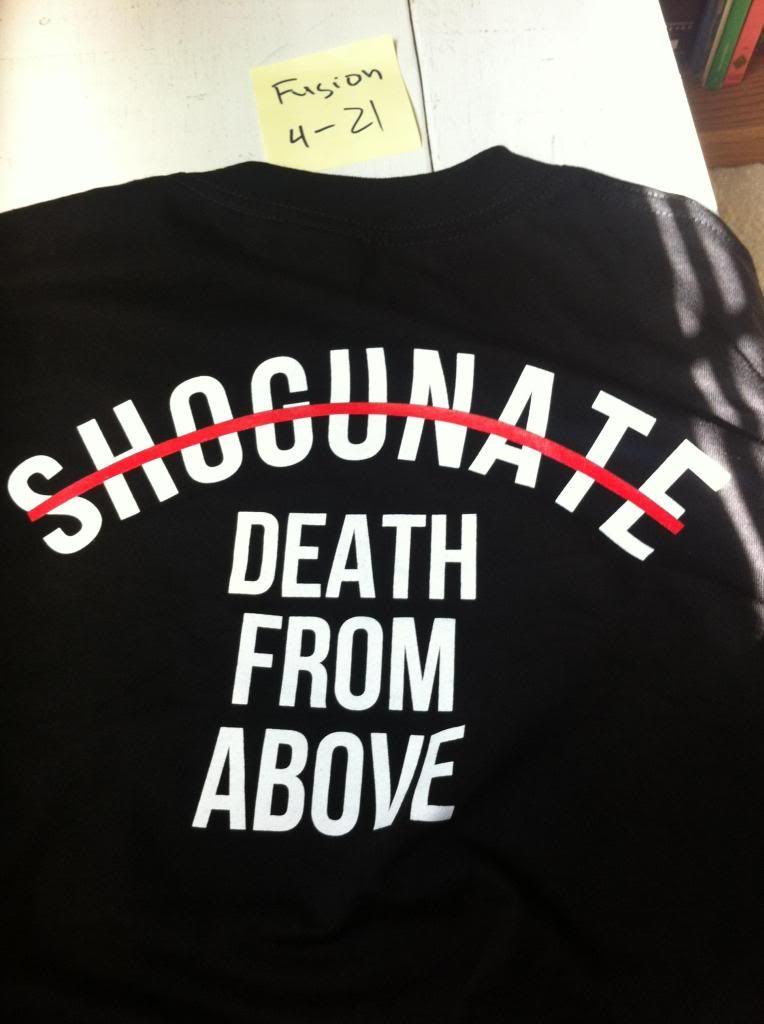 Ronin Split Tee: Worn and washed Once: 9/10 cond : $45 
Ronin Til Death tee: Worn and washed. has a little stain towards the bottom of the tee: $30??
Ronin Deathmark Longsleeve: Medium : VNDS : $45