hey everyone. if the item's listed, it's still for sale. you should only be pm'ing me if you're asking for my paypal address.
I have some supreme that haven't gotten any love. most are brand new, deadstock, unworn, etc unless otherwise stated. some have some dust from storage.
I'm not tryna trade but if you have the lion of judah sweater in grey
or hennessey jersey in blue 
or a 2011 only ny uptown wildlife snapback
or the supreme eagle snapback in black.
trying to only deal in USA
I've done many transactions before, this is my  feedback thread (and it's only a portion of it): 
http://hypebeast.com/forums/buyerseller-feedback/169411/?topic_page=1#post-3454126
-----------------------------------------------------------
Local 94 Beanie - Red/Blue - ds - $45+4%
Tie-Dye Cut&Sew Tee - Medium - Black - worn a couple times - $75+4%
Eagle snapback -  Red - 8/10 - SOLD
World Famous Corduroy snapback - Black - 9/10 - 90+4%
S Felt snapback - Green/Orange/Grey - DS - SOLD
Zebra camp - Olive - 9/10- $$$
Leather camp from 09 - Black - new - $$$
40oz 9/11 hat w/ American flag (LIMITED EDITION one from 9/11 anniversary) - DS - $$$$
CDG crusher - M/L - Navy digi camo/Red dots - DS - SOLD
Safari camp - Sand - 9/10 - $$$$
Army "All guts no glory" snapback - Camo - DS - $$$$
S logo fitted championships from 09 - 7 1/4 - Navy - DS WITH TAGS - SOLD
Cairo french terry hoodie - Large - Black - DS - $225+4% or gift
Comme Des Garcon gusset shirt - Small (supreme says fit's like medium) - White/Olive Camo - DS - $295+4%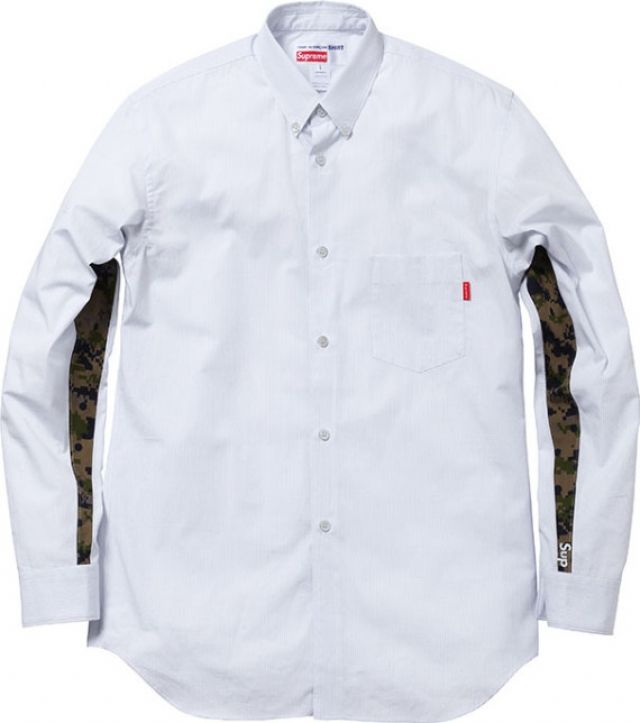 Comme Des Garcon Reverse Box Logo Camo tee - Medium - Red/Olive - DS - $$$$$
Football top - Medium - Grey/Black - can pass as new - $105+4%
there's no graphic on the back
Western shirt collaboration with Levi's - Navy - Medium - Made in USA - DS - $155+4%
Pocket tee from a couple seasons ago - Medium - Wine/heather purple (great shade) - DS WITH TAGS - $75+4%
Trucker leopard lined jacket collaboration with Levi's - Medium - Black - DS - $365+4%
Fleur De Lis Hockey top - Medium - Black - DS - $$$$
Athletic Logo Cut & Sew constructed tee from 2011 - Medium - Peach/Pink - can pass as new - $85+4%
Athletic Logo Cut & Sew constructed tee from a couple seasons ago - Medium - Black - 6/10 , still a lot of life in it- $45+4%
Air force 1's (comes with everything) - 9.5 - Camo - DS - $265+4%
Croc camp - Black - DS - $55+4%
Washed twill camp - Yellow - DS WITH TAGS - $55+4%
Nylon camp - Blue - DS - $55+4%
or buy all three for 140+4%
cheers