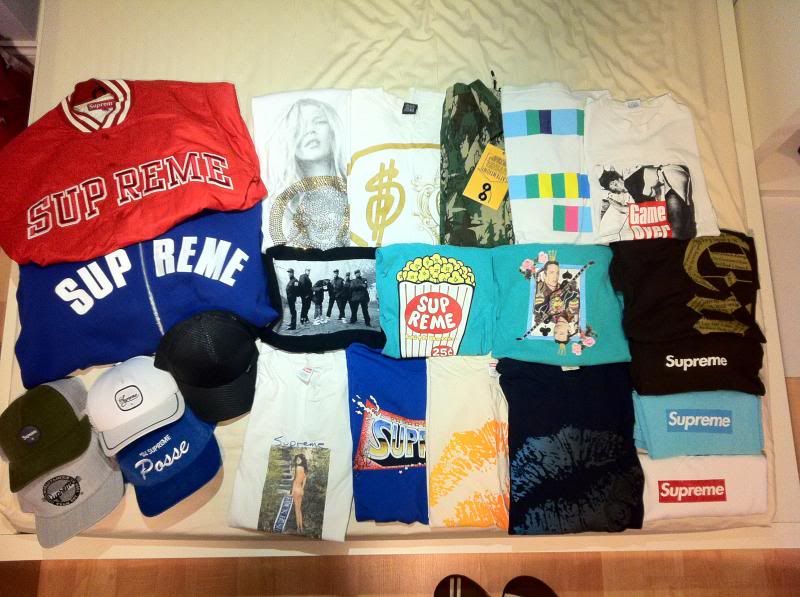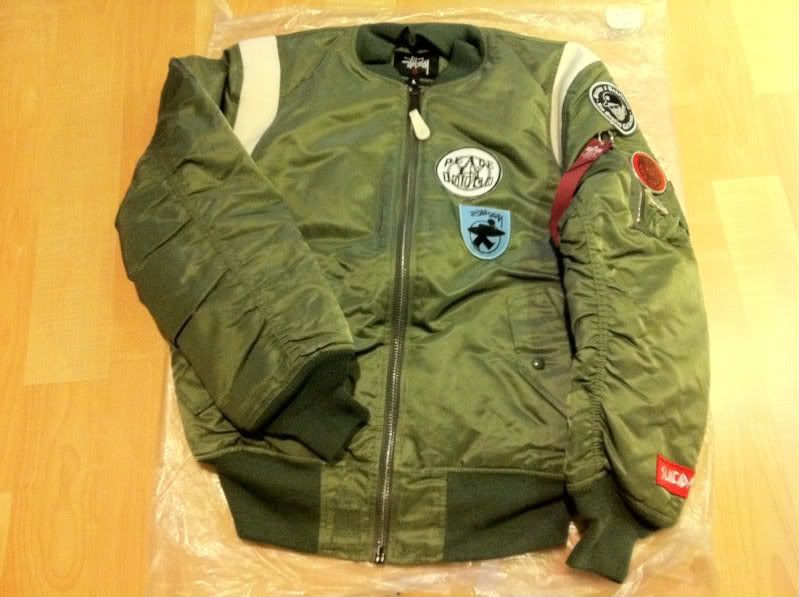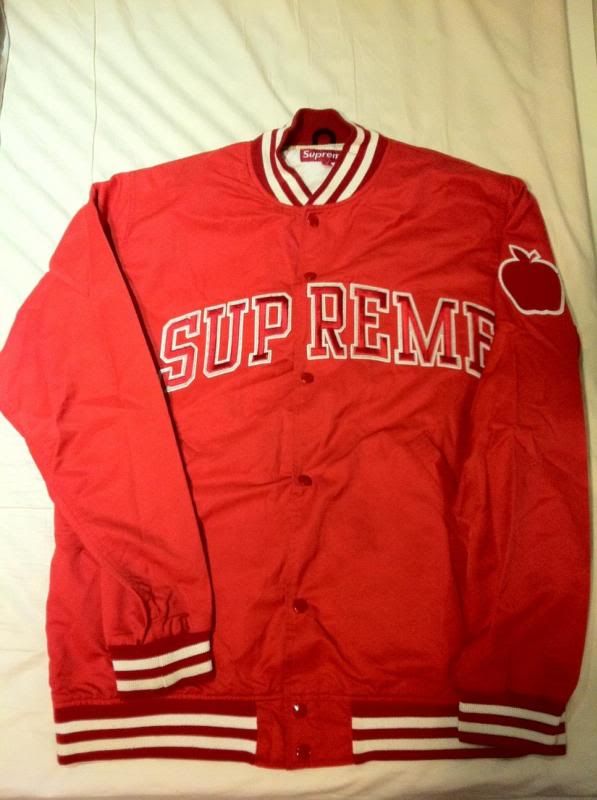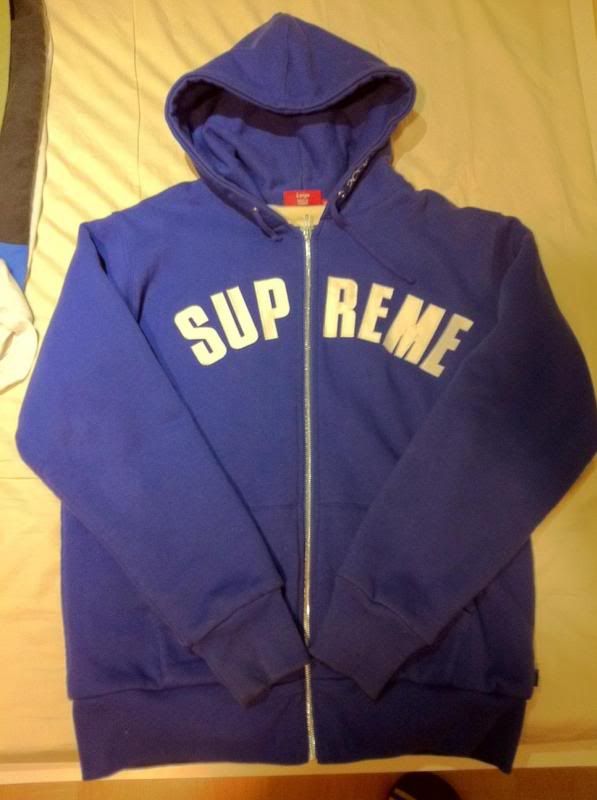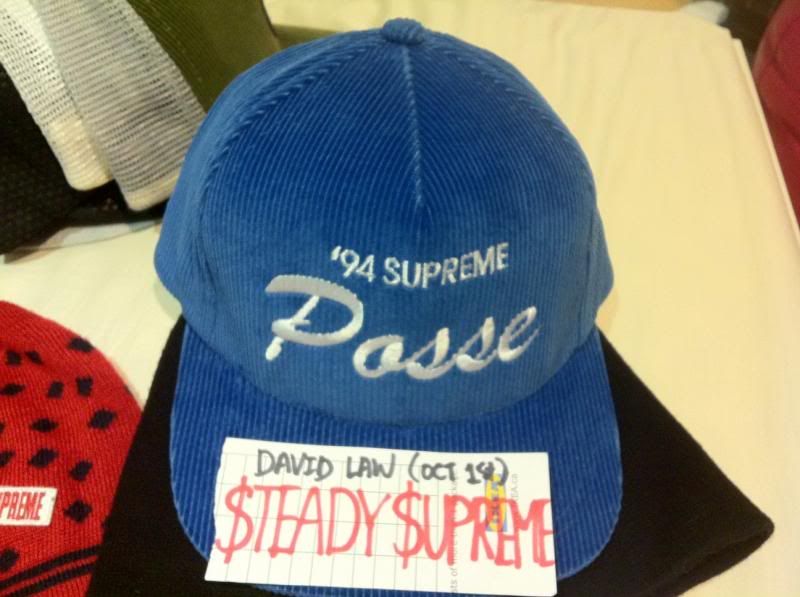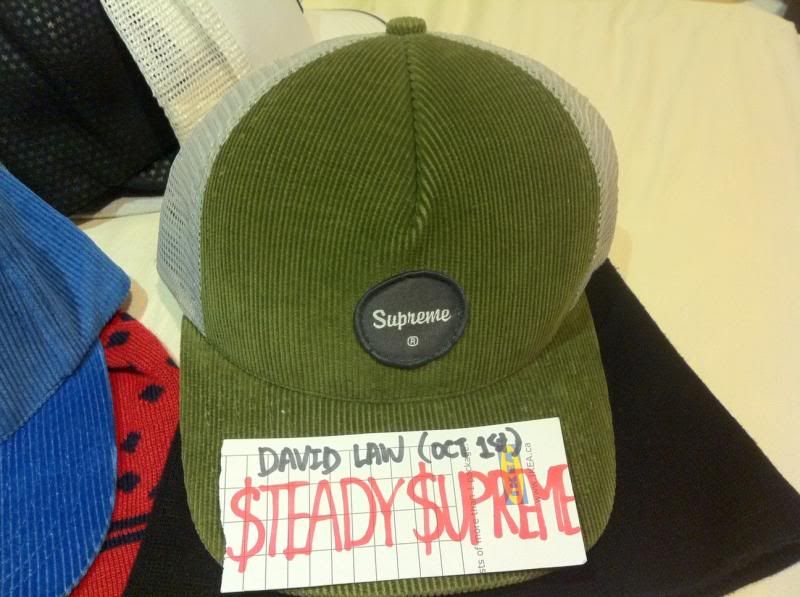 Selling my old Supreme stuff. Enjoi~
1) Big Apple stadium jacket in XL, made in Canada
2) 2008 ARC Supreme thermal hoodie in L, made in Canada
3) Wrong Wroks Swarovski Kate Moss in L
4) Seattle Goods X Stussy Grand Opening in L
5) BNWT Zoo York x Futura short sleeve button up in L
6) Game over in M
7) Public Enemy in XL
Popcorn in XL
9) Joker in XL
10) Hard Times in XL
11) Larry Clark nude girl fuck bush in M
12) Pedro Bell in L
13) Kiss in L
14) Kiss in XL
15) Brown Box in XL
16) Teal Box in L
17) OG Box in M
1
Corduroy green trucker hat
19) White Supreme trucker hat 
20) Black all stars snapback
21) Grey snapback
22) Corduroy blue Supreme Posse snapback
23) Money black beanie
24) Polka dot red beanie
25) Brand new in original bag Stussy 25th Anniversary MA-1 Jacket. Brand new in Large, still with original bag. Bought it from Stussy Direct. 
Stussy collaborated with Fragment, Alpha Industries, Undefeated, Supreme, Leilow Hawaii, Slam Jam and more brands to celebrate their 25th Anniversary. Basically each badge on the jacket represents one company. $400
All items located in Vancouver BC Canada. Most items are pre-owned, ask for detail. Excellent condition, no pets, no smokers. 
Any questions or detail pictures, please pm me. Thank you in advance.