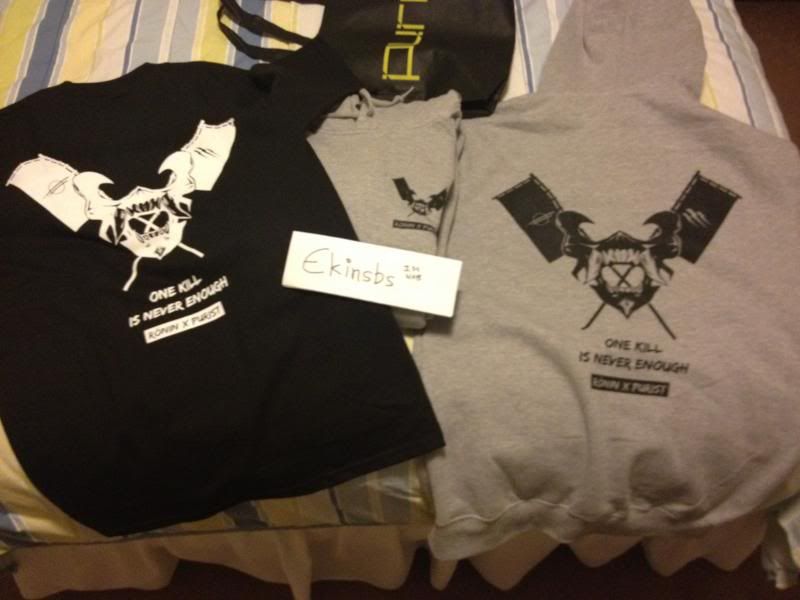 sorry for the ridiculously shitty photo. It was just a quick snap.
Hoodies - Medium and Large > will trade either one for a size small. 
h.o for Medium is 100 / h.o for large is 85
tee - medium
not realy looking to sell. Maybe trade for other Ronin stuff size small in hoodies and medium in tees. Mainly looking for any hoodie except recent season, and also the baseball jersey in either small or medium.