Facebook
https://www.facebook.com/visvimnbhdwtaps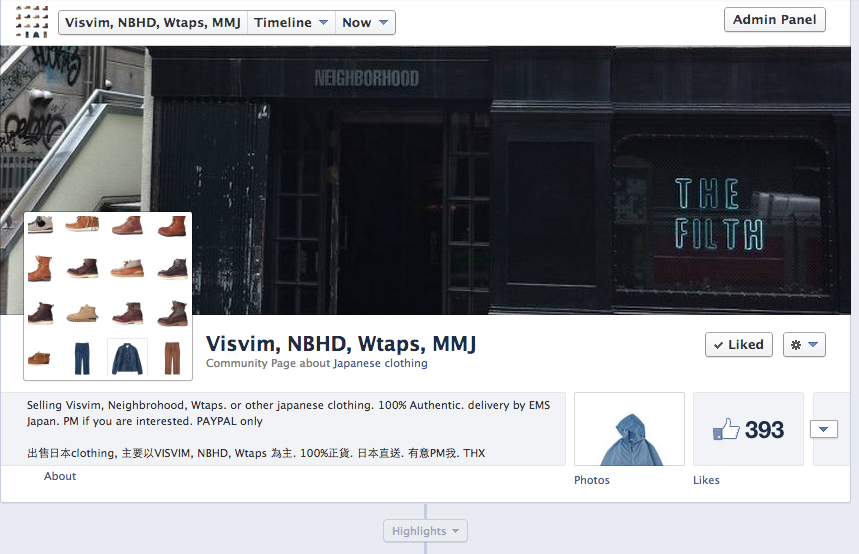 -Selling Visvim, Neighbrohood, Wtaps. or other japanese clothing.
100% Authentic and Brand New. delivery by EMS Japan. Ship overseas.
 Contact or PM me  if you are interested. Price may negotiable. 
-All of the retail price on my facebook page includes shipping fee to
 asia and paypal fee already. Please msg me if u are in other countries,
 like USA, Canada, UK etc...
My product must be cheaper than End, Haven, Concept shop, Union, Slam Jam and Human behaviour ... 
You can search my page on Facebook : Visvim, NBHD, Wtaps, MMJ
Please like and message me on facebook 
Feel free to contact me for price quoting or any inquiry.