Hypebeast. I need some quick sales here. ALL THIS MUST GO ASAP.
READ THIS. READ THIS. READ THIS. IF YOU DONT LIKE TO READ, DO NOT CONTACT ME.
NO TRADES. PAYPAL ONLY. I SHIP SAME DAY YOU PAY(unless its after 5 PM or Sat/Sun).
NO REASONABLE OFFER REFUSED PERIOD. REASONABLE. BE REASONABLE. DONT WASTE MY TIME.
THIS IS MY EMAIL------    JG19@ME.COM     -------
I RECOMMEND EMAILING ME.
DO NOT MESSAGE OR EMAIL IF YOU ARE NOT READY TO MAKE A DEAL/PURCHASE.
I DONT HAVE TIME FOR BS.
ON TO THE GOODIES.
ALL CREWNECKS BELOW ARE SIZED XXL. NOT XL. SIZE XXL.
collabo hoody black- 50
education crew navy-50
precious diamond crews black and grey- 80
fillmore black- 100
smoke rings black and grey- 80
virgin mary black- 80
palms crew black- 100
Ace Crew- 60
love skateboarding- 60
diamond maiden rip- 60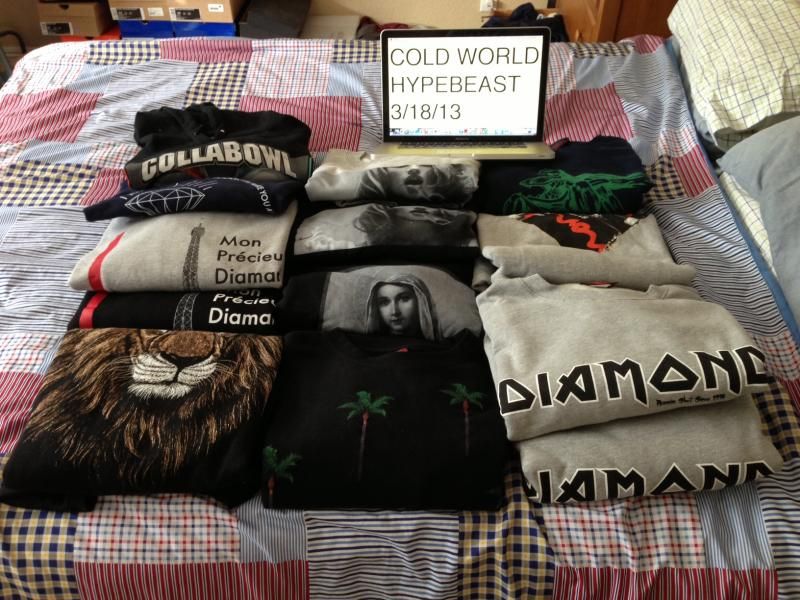 ALL TEES BELOW ARE EITHER LONG SLEEVE OR BASEBALL 3/4 SLEEVE. ALSO SZ XXL.
ALL 25$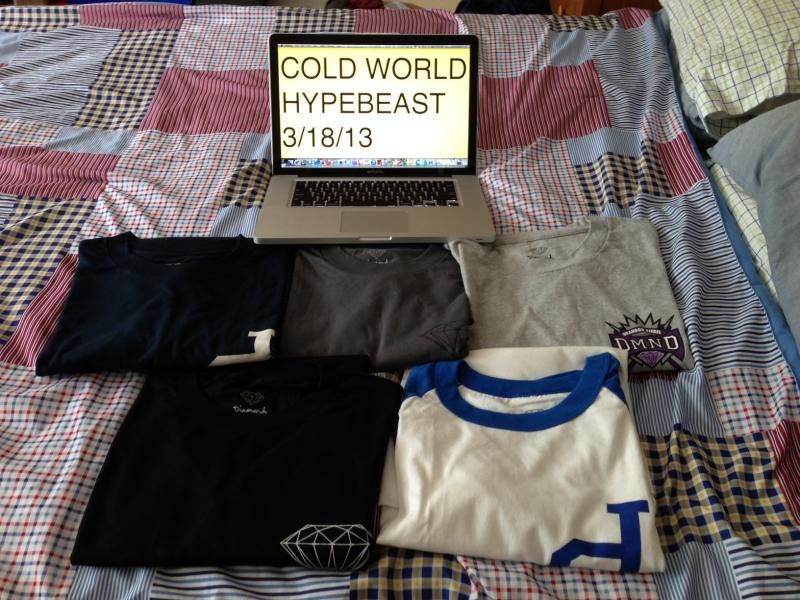 ALL TEES BELOW ARE SIZE XL.
PRICES VARY. HOLLA AT ME