http://www.ebay.com/itm/151003045830
http://www.ebay.com/itm/151003045830
http://www.ebay.com/itm/151003045830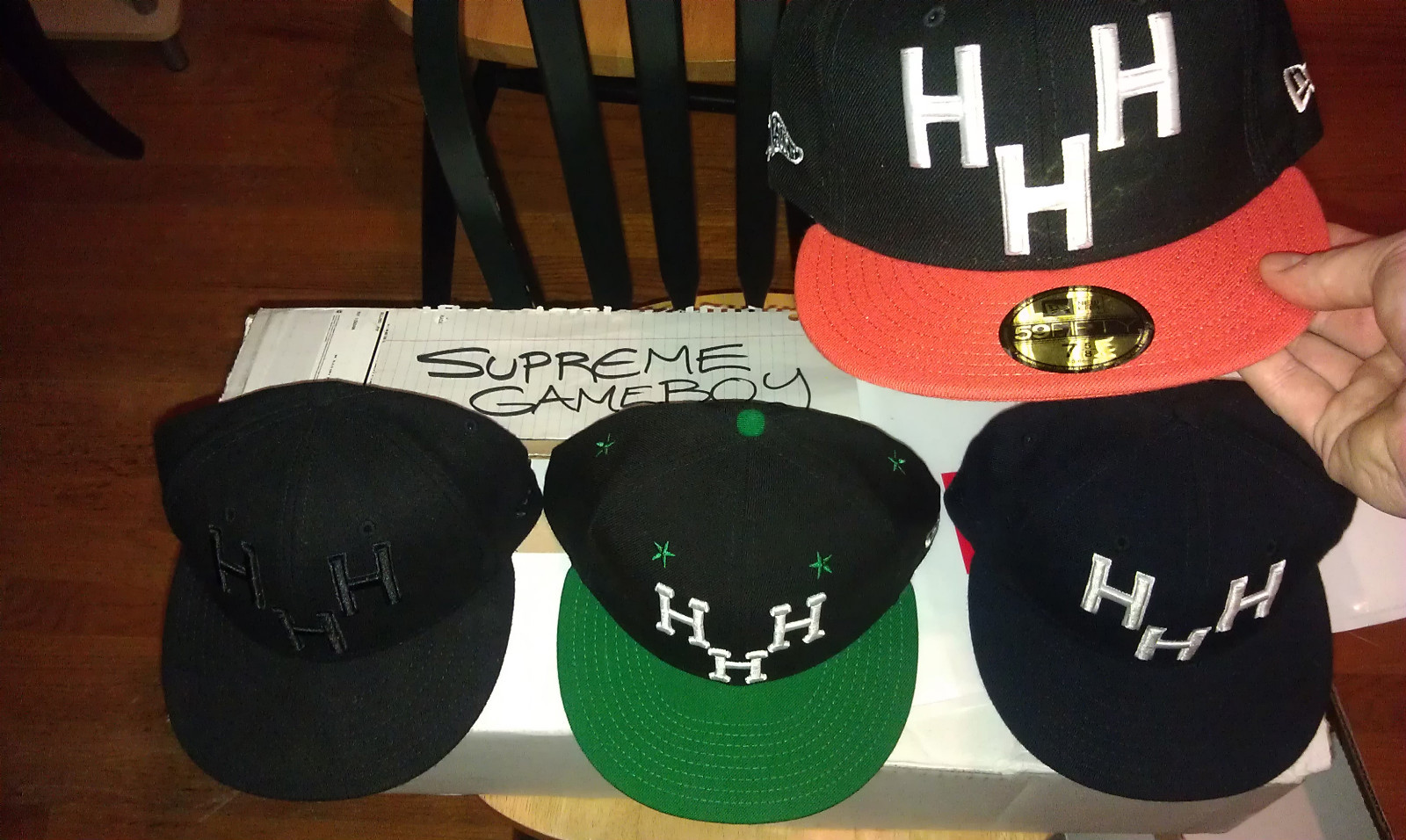 http://www.ebay.com/itm/151003045830
http://www.ebay.com/itm/151003045830
http://www.ebay.com/itm/151003045830
WILL SELL FOR CHEAPER OBVIOUSLY THEN MY EBAY LISTING... LETS ARRANGE A PAYPAL DEAL
HERE'S THE SPECS ON EACH HAT
SIZE: 7 5/8


ONE IS BRAND NEW DEADSTOCK - THE OTHER THREE ARE VERY NEAR DEADSTOCK.


CONDITION NOTES--------------------------------1) the orange and black hat is 100% brand new with new era stickers (100% DS)
2) the all black hat is slightly worn (about 2-4 times) but well kept and it never got wet or sweaty or anything.
3) the navy hat with white lettering was worn out once - never sweated in or wet, literally worn out ONCE.
4) the teal/black hat with the star eyelets at the top was worn about 2 times out - never wet or sweated in.


I have ALOT OF HATS, which is why these didn't get worn much... I cycle through hats and I haven't been wearing fitteds much since I grew my hair out so I need to move these.

MSG ME HERE OR AT POPFLYRECORDS@GMAIL.COM FOR QUICKER RESPONSE!

TRYIN TO SHAKE THESE SO I CAN COP NEW HALL OF FAME MERCH! PEACE!