all items will be shipped usps priority with tracking.
i have plenty of refs on facebook and strictly supreme.
not looking for trades, mainly cash. 
prices are negotiable no lowballing though.
i'm fiend4preme on SS so that's why some of the pics have that on the tag. i took a pic of everything together though with my HB name on the tag so it shouldnt be a problem.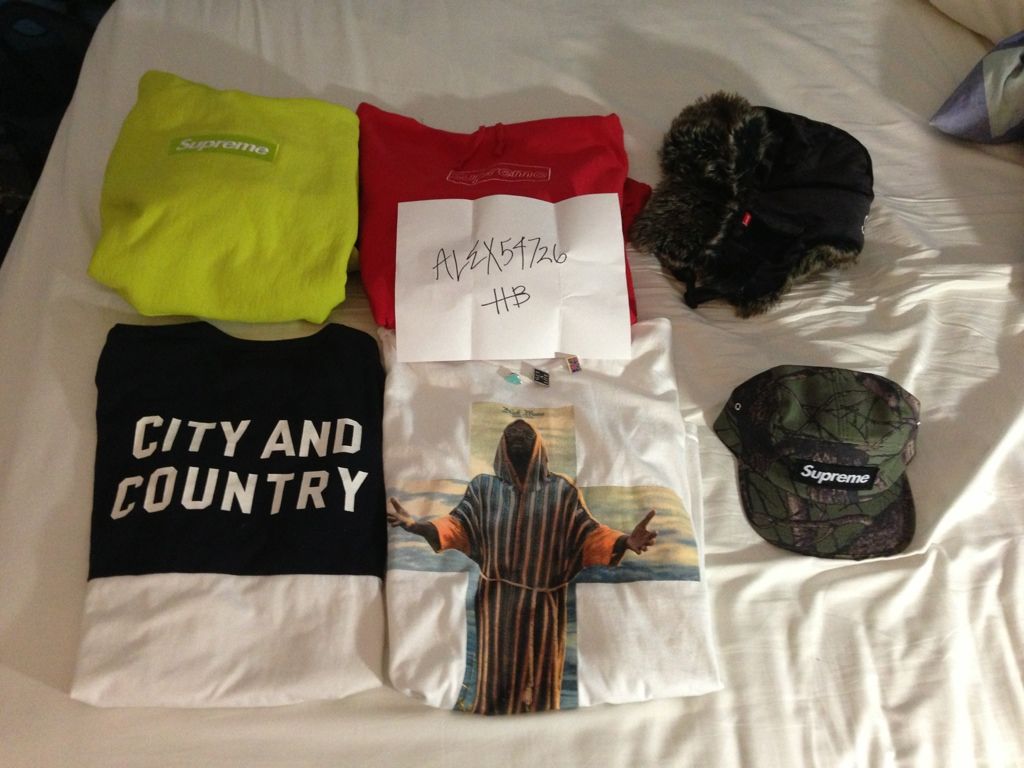 XL Acid Green Box Logo Hoody - traded
no flaws, i could tell you it's DS and you would believe me. worn once for an hour.
XL Red Kaws Box Logo Hoody - SOLD
L Navy City & Country Henley - SOLD
XL Black Moses Tee - $45 shipped obo
collar is a little dirty with lint, a wash will fix that. hasn't been washed before.
DS Olive Real Tree Camp - SOLD
DS FW11 Grey Velvet Polka Dot Trooper - SOLD
Fuck Pin-SOLD
Black Get a Life Pin - SOLD
Diamond Pin - $10 shipped
no flaws