READ THESE 7 POINTS
1.I apologize for crappy photos, camera broke at Disneyland
2.Shipping IS included in prices (Will be less if you buy more)
3.Add 4 % to everything or send as gift, I donT care as long as I get my money
4.NO international shipping unless you have aGREAT feedback page
5.Feel Free to offer on all items
6.TRADES ARE WELCOME, mainly in XL clothing, 36
waist, 12 shoes, but offer anything
7.Quickest way to reach me is by texting me at (909) 809-9916 but that doesn't mean you can't PM me 
Now, Without Further Adieu  
size 52 jersey GONEE
Bins
arabic goneeee
3 6 : goneee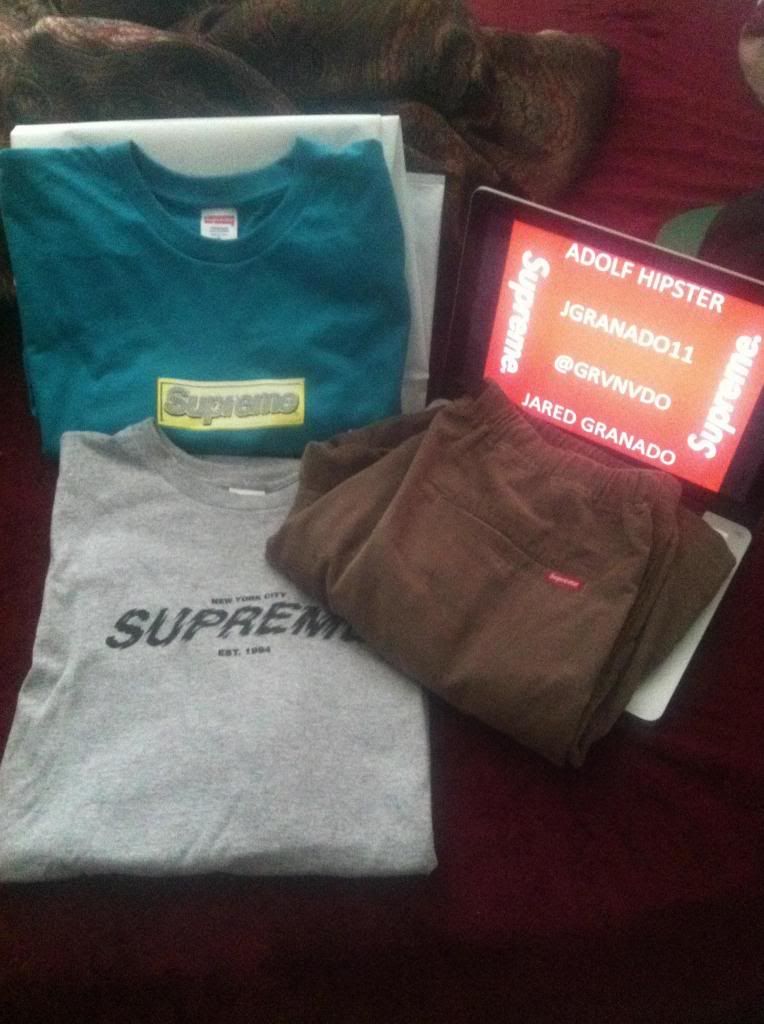 bling ds $45 shipped
77 9/10 $40 shipped
cord belted shorts ds $70 shipped
buy all for 140 shipped
call or text 909 809 9916 if interested 
BLING 
^look at dat quality on the galaxy s 3 camera, fuck your iPhone 5
blue arabic GONE
pete rose gone
fuck camp bin $75 comes with free sz L supreme tee.
offer cash or trade on dry cleaned 1x worn a few times xl grey last supper GONEEE
balloon dswot bin GONEEE
fuck dswot bin 70
cdg 8/10 bin goneee
DSWOT XL black vienna bin 50 (really looking to trade for other xl tee)
kate moss gone
moses gone
cdgs both gone
DJ gone
red riding bitch gone
supny gone
fuck gone
BIG get a life gone
rent my faces both gone
ALL GONE
CNN snap Worn 1x Bin: GONEEE
Tan Chip Camo camp DSWOT Bin: GONEEEEE
Tan Camel Camp worn a FEW times. 8-8.5/10 BIN: GONEEEE
Blue Arabic snap DSWOT BIN: GONEEE
Supreme Red CDG camp COMPLETE DS NOT EVEN TRIED ON GONEE
Supreme Blue Balloon Lodge Camp COMPLETELY DS BIN goneeee
Supreme Red CDG Camp COMPLETELY DS BIN GONEEEE
Supreme Brown Corduroy Belted shorts sz 36 DSWOT Bin: $100
h/o: $75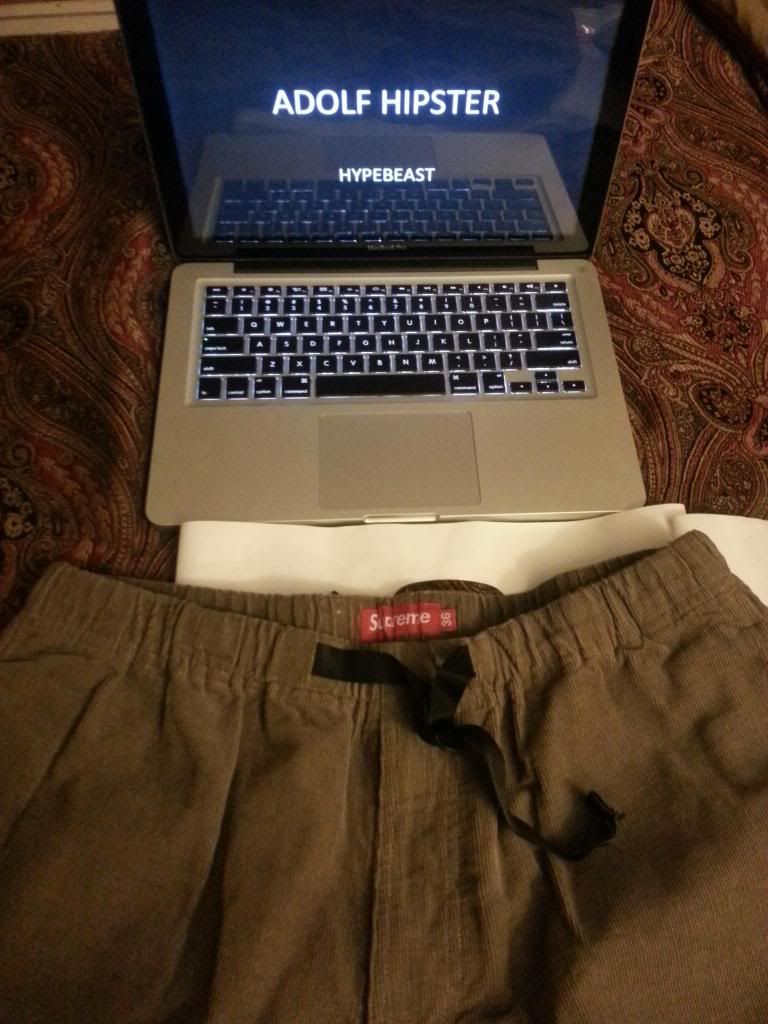 Supreme Red Pocket Tee XL worn 2x Bin: GONEEE
Supreme Flag Towel DSWOT Bin: GONEEEEE
Supreme Beach Towel sat on 1x no flaws, rips, signs of wear,
stains, or odors KEPT
Supreme Camo Box Logo Hoodie XL Worn 2x for a couple hours MAX
Bin GONE
DO NOT MIND KEEPING,
Black Scale LA Pocket Tee XL DSWOT Bin: gone
Diamond Supply Co. carabiner DSWOT Bin: GONEEEE
Complain about my prices in FREE BUMP format please.