I have for sale an Iron Heart 301S that I've worn moderately through the course of 2-3 months. These have never been modified and have never been washed. Unfortunately, since I've started working out back in July, I've grown out of my jeans .
The size the jeans when I bought them is 28x36 but the jeans have stretched to about 29.5-30 in the waist area.
I'm located in Southern California.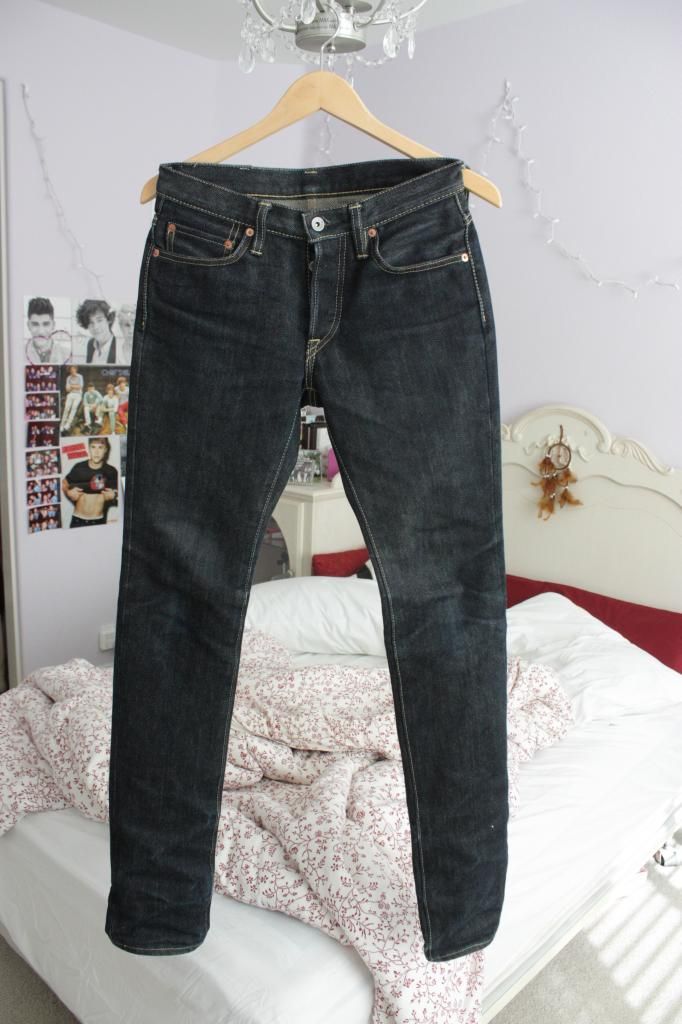 SOLD SOLD SOLD SOLD SOLD SOLD SOLD
PRICE: 250 Shipped ; I feel that this price is fair considering these jeans go for 400 before tax and that sizes are limited.
CONTACT: sillyazian@gmail.com
Btw, excuse the room... I was using my little sister's mini chandelier to hang the jeans up to take shots of...