Supreme windbreaker S/S 11 release date in very good condition, worn only about 10-15 times dry cleaned once. White draw string around hood fell out, but I still have it and will be in the package and you can put it back in if you desire. Size-Medium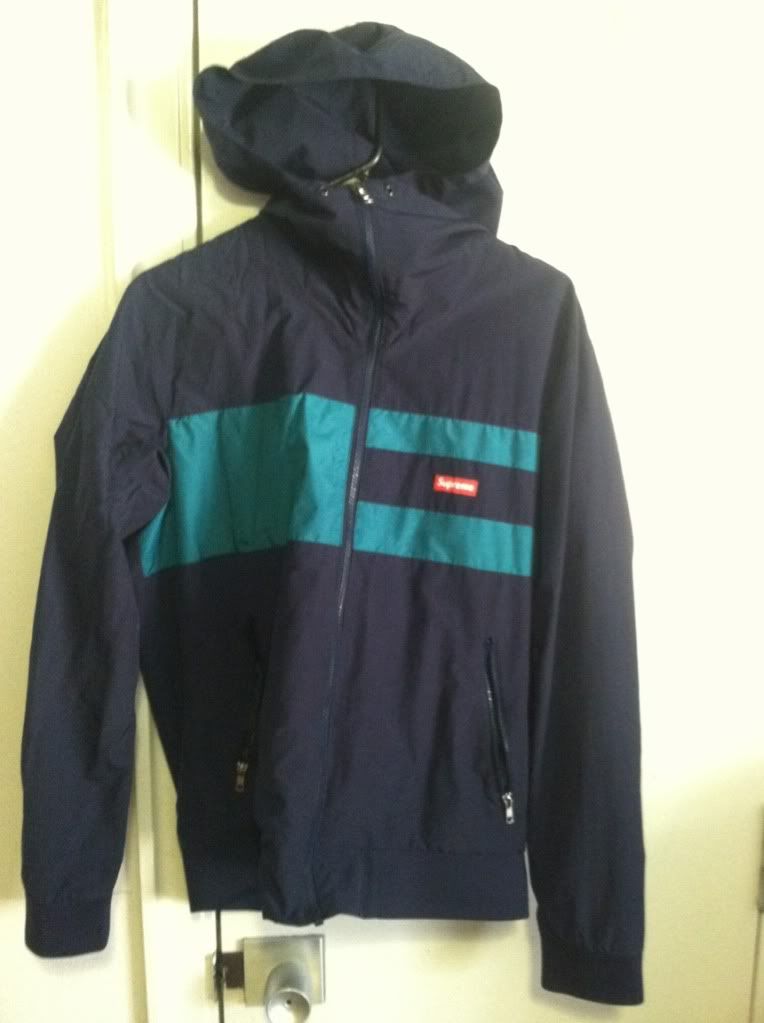 BIN-300 Feel Free to ask for additional pictures
Box Logo hoody not from the '11 release from the release before that, in good condition, was worn for like a few moths and has sat in my closet for a few years. Dry cleaned a few times.
Size- Medium BIN-200
Thanks more pics upon request. Have feedback and ebay account has 20+positive feedback same user name as this.