What up HB. Cleaned out my closet and decided to sell a bunch of stuff I no longer wear.
Most shirts are SIZE MEDIUM, except for the red RS, black DTA "secured", and blue RS shirts (first three shirts in the top left corner of first picture).
Hats are Size 7 3/8
Sweaters are also Medium, zip up RS hoodie Medium
All Tee's are $5.00, Hats and sweaters $10 a piece. I think that's fair pricing, but I'm willing to work something out if you want to buy multiple items.
Buyer pays shipping on single items, buy multiple items and I'll hook the shipping up for free.
PayPal only, sent as gift payment (or local meet ups in central NJ area if we're talking cash)
Please feel free to PM me! Thanks for looking.
Black Scale 'script' tee and red B crew sold!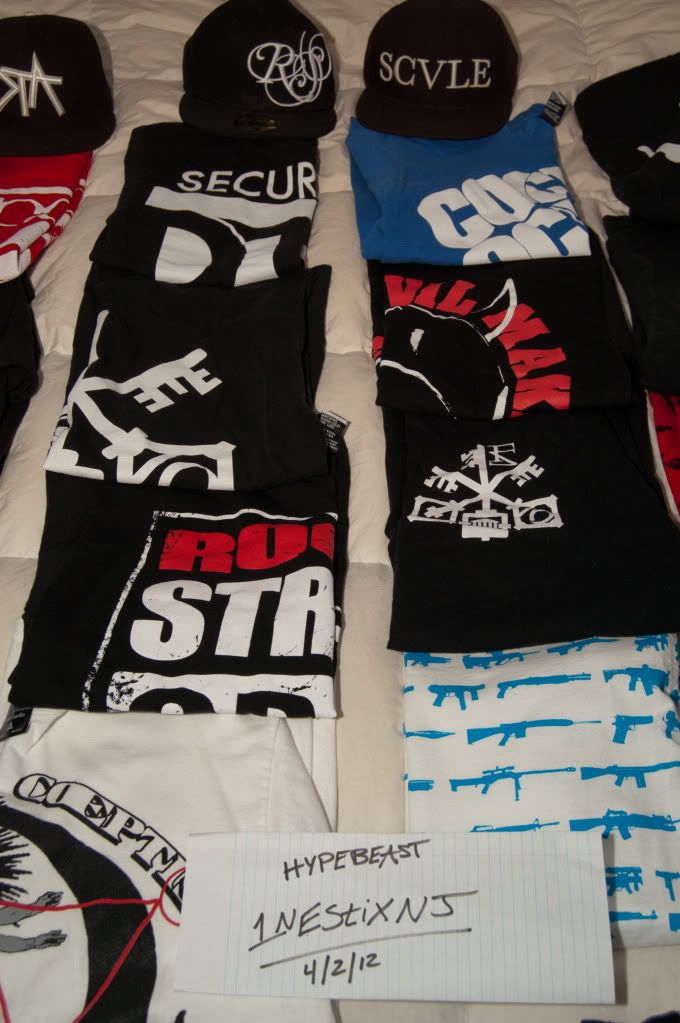 BS Script tee sold!