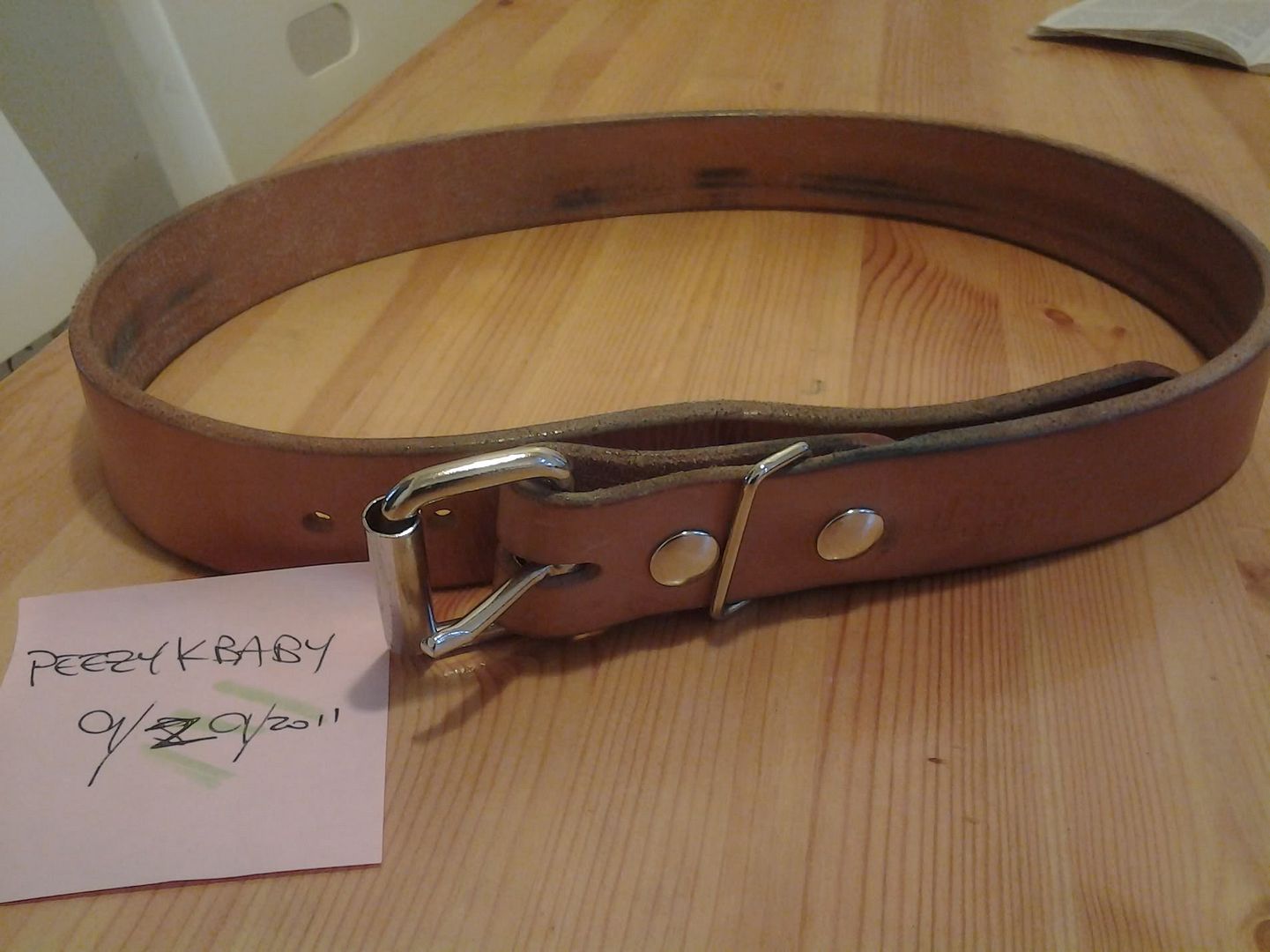 Purchased a year ago from Tanner Goods website,
a 13Oz belt in sz 32, with a lot of indigo rubbing off on the inside.
I gained a little weight and will need a sz 36. If anyone is willing to trade their 36 tanner goods for a smaller size hit me up.
Or buy at 85 BIN.