Hello, I'm selling the following jeans because they are all too big for me now. I really do love them all but simply don't look as good in them as someone else could! My feedback can be found here 
http://hypebeast.com/forums/buyerseller-feedback/133996
 sold several Dior Jeans on HB before among other items.
Balmain Knee Destroyed Paint Splatter Jeans Size 33: $350+4%paypal+shipping (Retail $700) 
-These jeans speak for themselves, amazing wash. Worn maybe 10 times 9.5/10 condition. Balmain jeans are sized very strangely so the waist comes much larger than tagged, so I had the waist taken from 38 inches to 34 inches so waist fits like you would expect. As seen worn by Kanye West.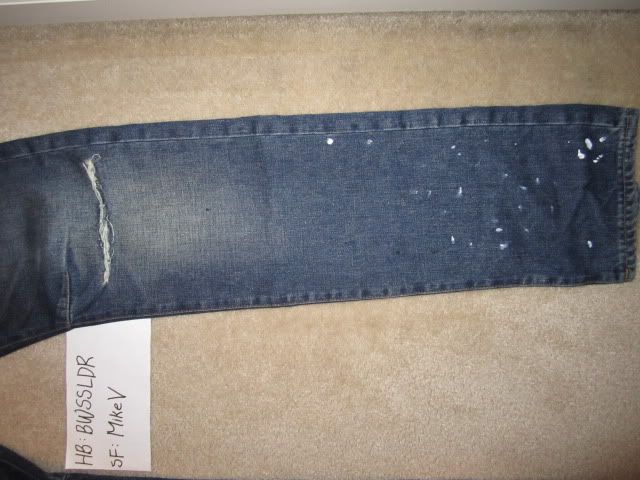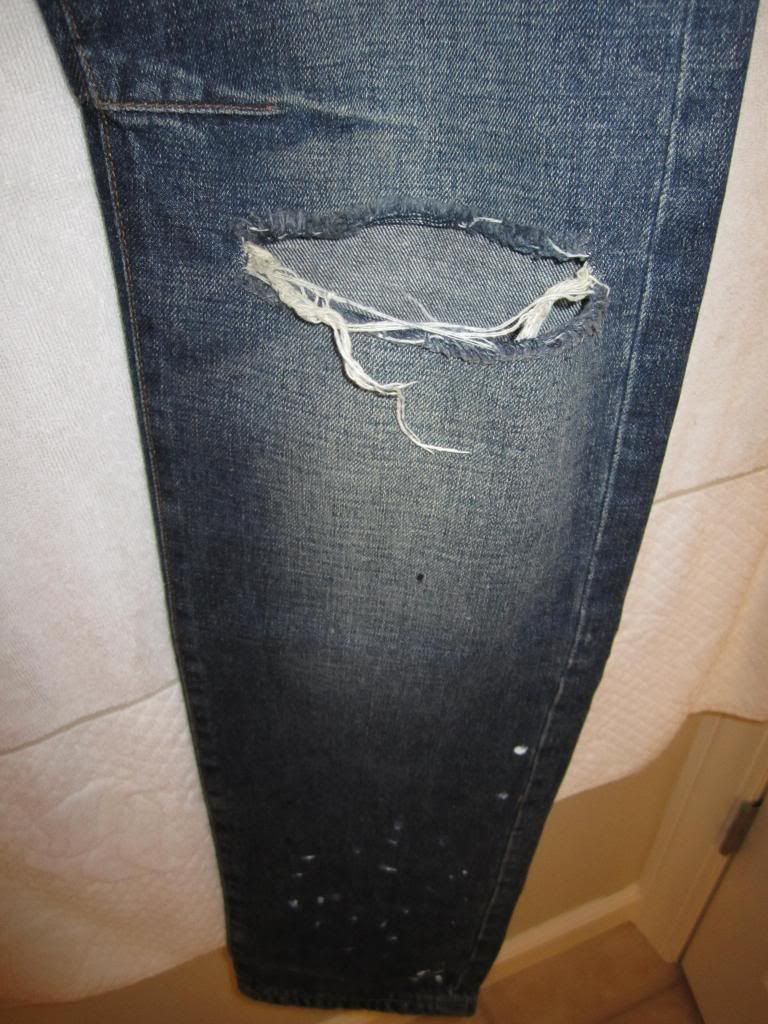 Dior Homme MII 19cm Washed Jeans Size 33: $300+4%paypal+shipping (Retail $550)
-These jeans have a very nice subtle wash, similar to the famous Jake wash but in a 19cm cut and with button instead of clasp which is not as fragile. I've worn these quite a bit but they are still in great condition no stains or signs of wear. 8.5/10 condition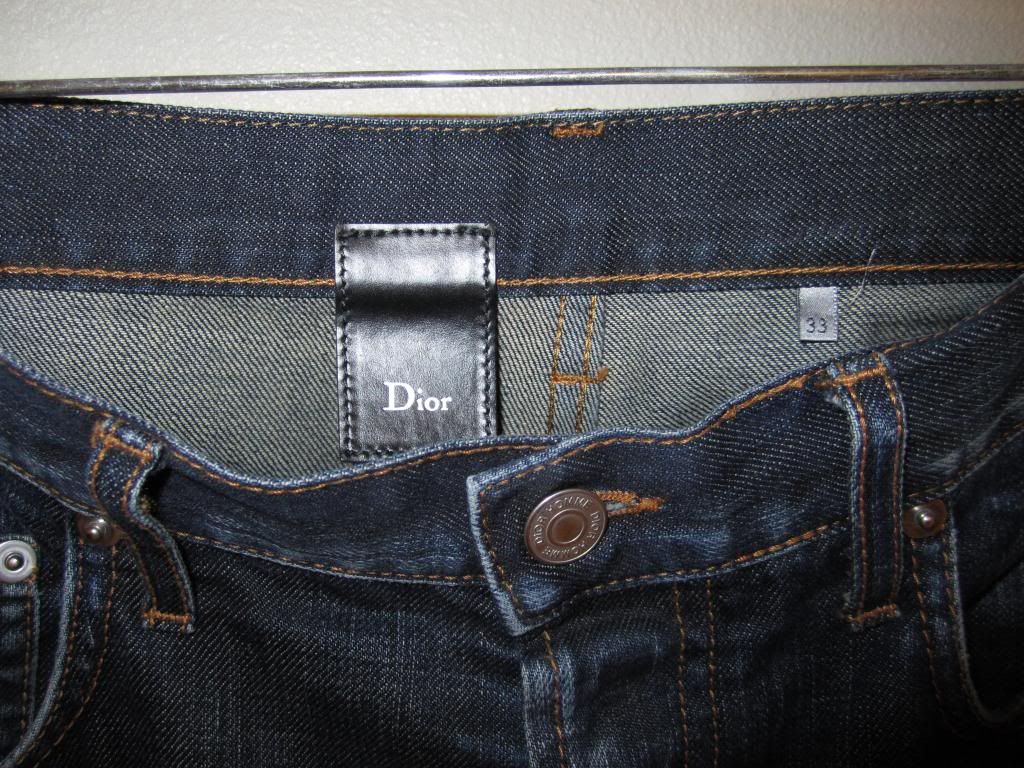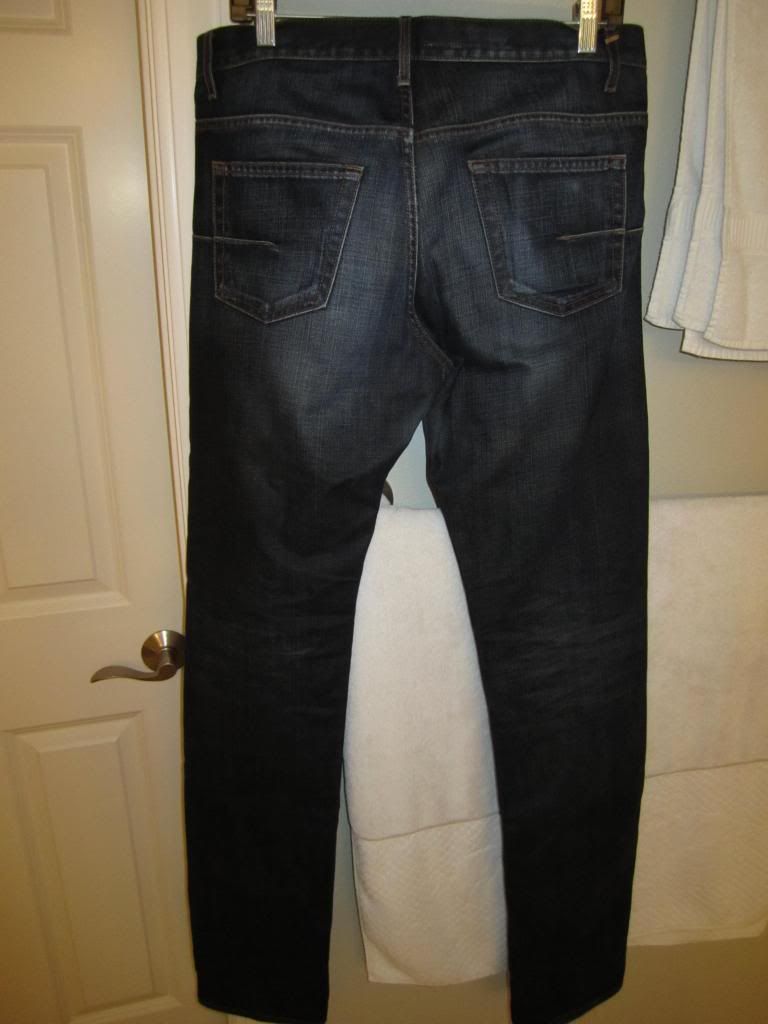 Dior Homme MIJ 19cm Oil Distressed Jeans Size 33: $300+4%paypal+shipping (Retail ~$700)
-Awesome distressed wash, similar to the clawmarks made every season but unique because of the oil stain on leg and added tears. Hemmed about an inch with original bottom of jeans intact, I bought them off Yoox so guessing someone originally bought them from Dior boutique got them hemmed there and returned them so they sent them to Yoox. Extremely good quality one of the sturdiest pairs of Diors I've owned. Worn lightly 9/10 condition less than 20 times, no real signs of wear at all.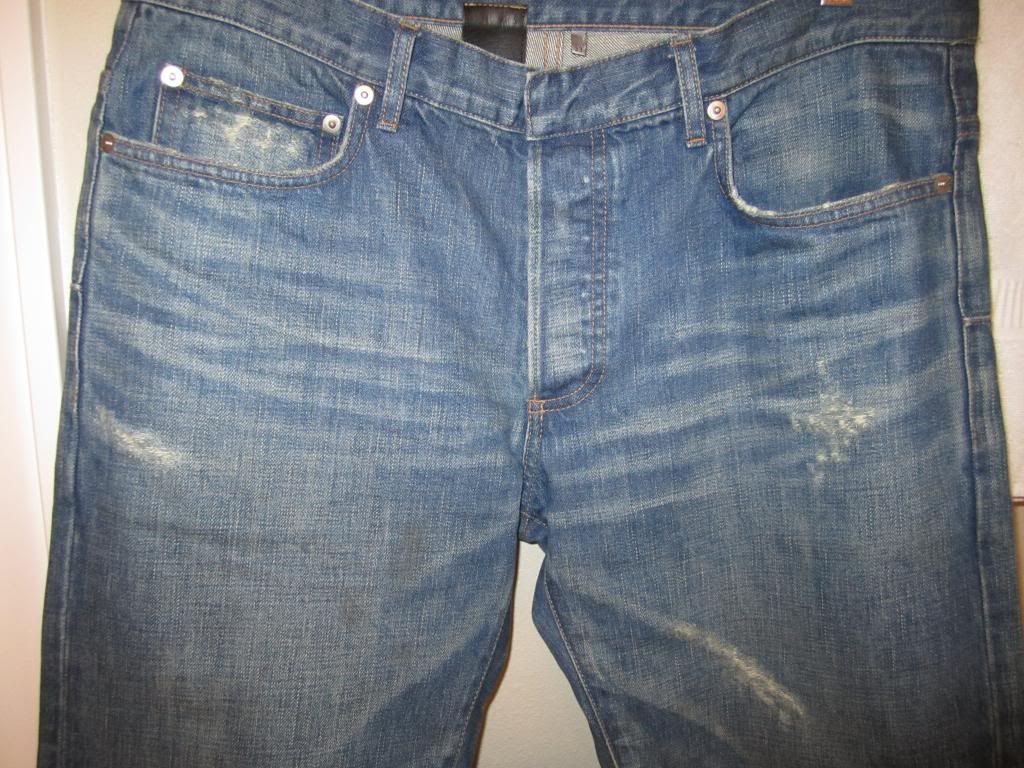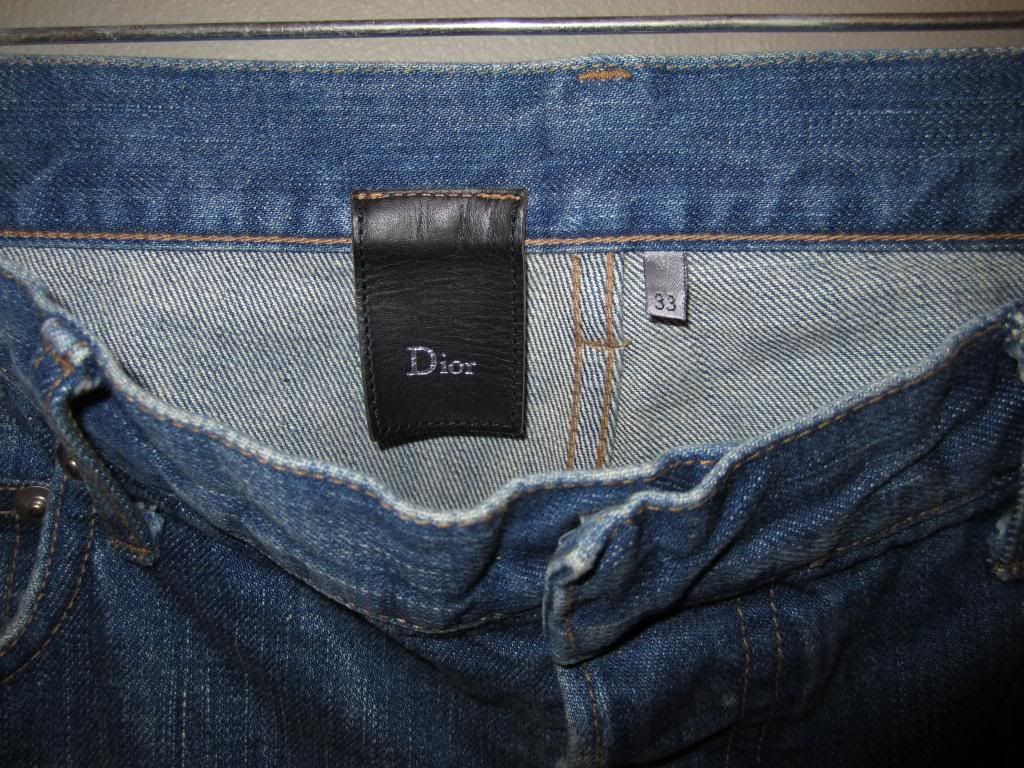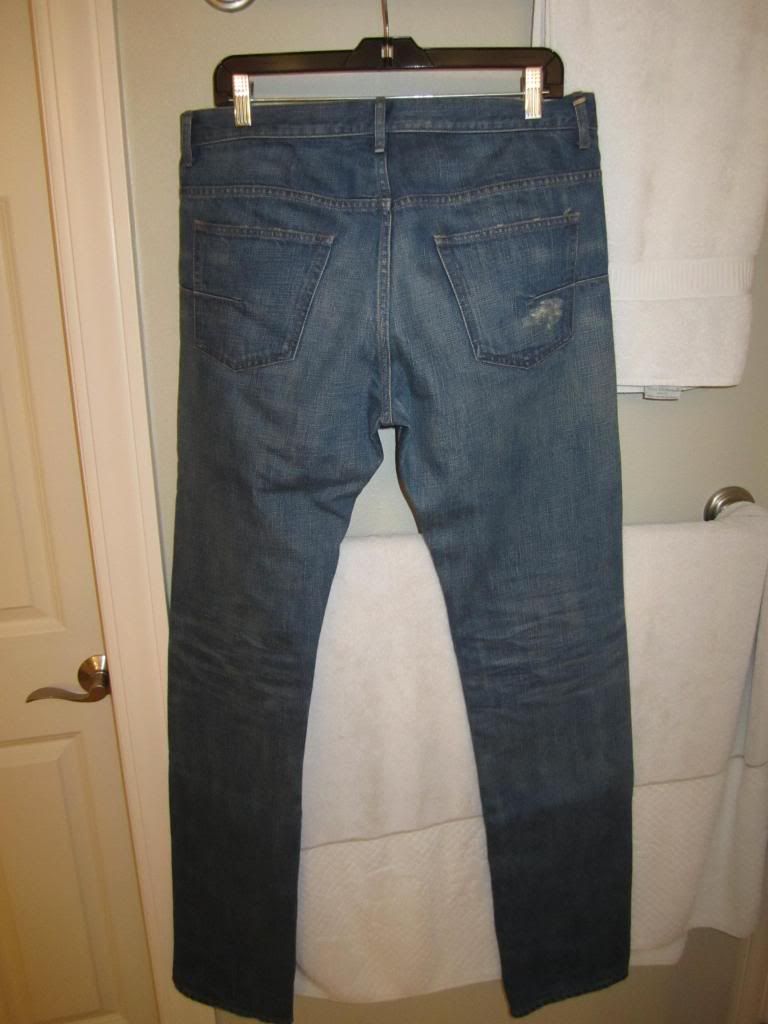 Dior Homme Black MIJ Raw size 34: $200+4%paypal+shipping
-I have a pair of Black DH MIJ in size 34. They've been worn a good amount. 7/10 condition. No fading, never washed, soaked once but did not change the color because the black dye in these is very very stubborn. Retail on MIJ raws is $430+tax.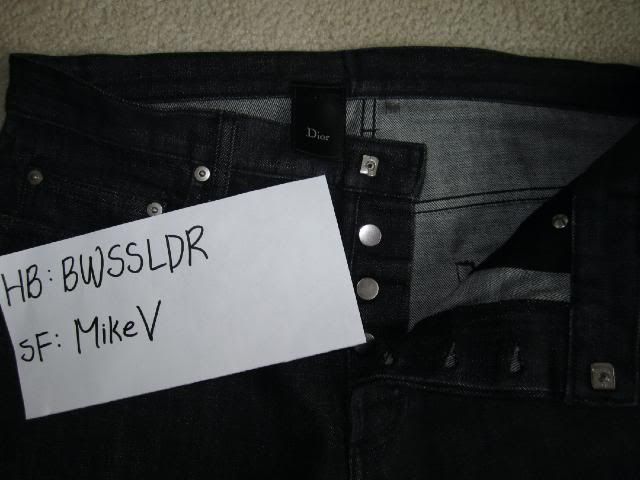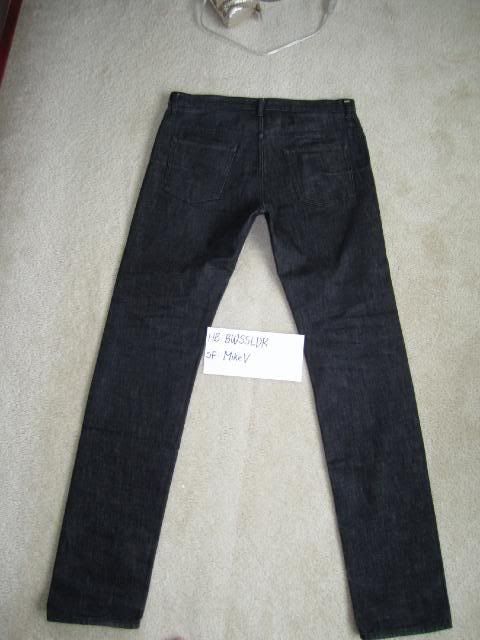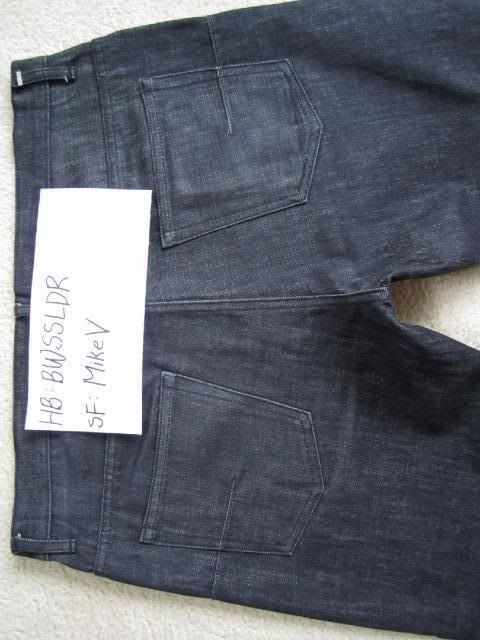 RRL Washed Slim Fit size 33: $275+4%paypal+shipping
-These are washed and not one of the cheap raw pairs that are easy to find. Very subtle wash that is great and very realistic. I paid about $380+tax for them at the Ralph Lauren store on Rodeo in Beverly Hills in 09. Fit is great and quality is amazing. Worn about 15 times, no stretching or wear is evident at all. Never washed, soaked, or dry cleaned.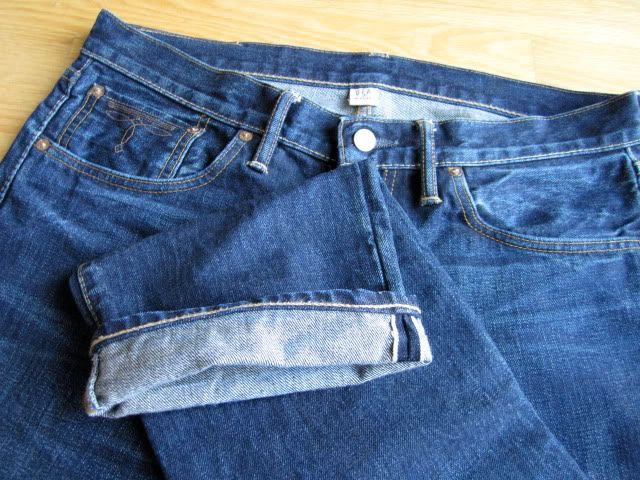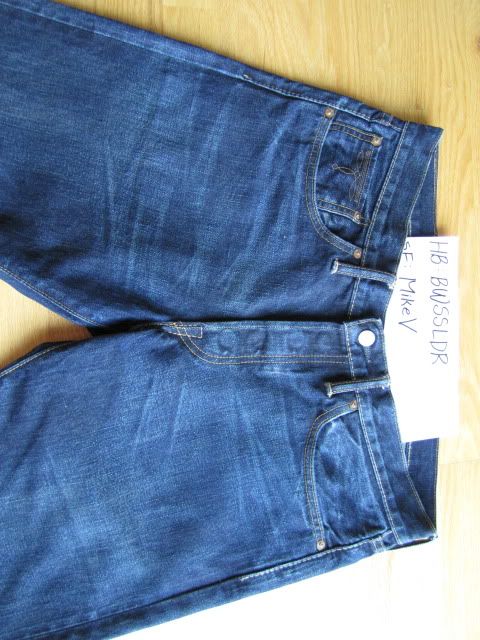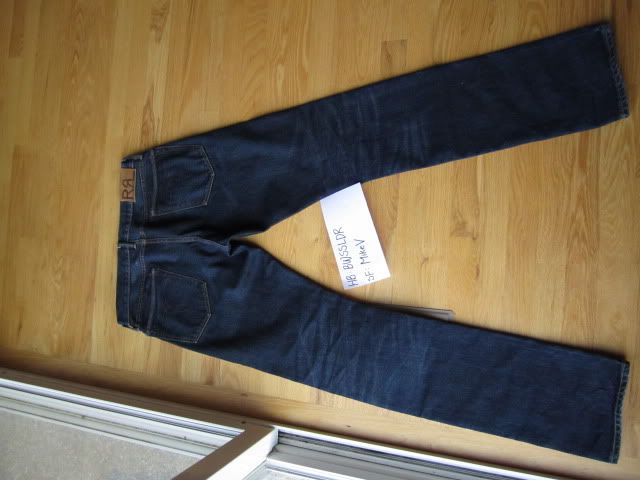 Here's a pic of drake wearing them to better show the wash.
A.P.C. corduroy petite standard jeans size 34 $100+4%paypal+shipping
Awesome pair of pants from A.P.C. great hazelnut color. Worn quite a bit. 7/10 condition.