[SIZE="7"]
[SIZE="6"]BEST WAY TO REACH ME IS E-MAIL:: c.money at ucla.edu[/SIZE]
[/SIZE]
whatup hypebeasts.
meet-ups in LA welcome. located in westwood.
paypal add 4% or gift.
lowballers will be laughed at and ignored.
have plenty of eBay and iss feedback.
tried resizing these pics on photobucket, but still came out big.
if i don't get the right money, these are going on ebay.
FEEL FREE TO ASK FOR MORE PICS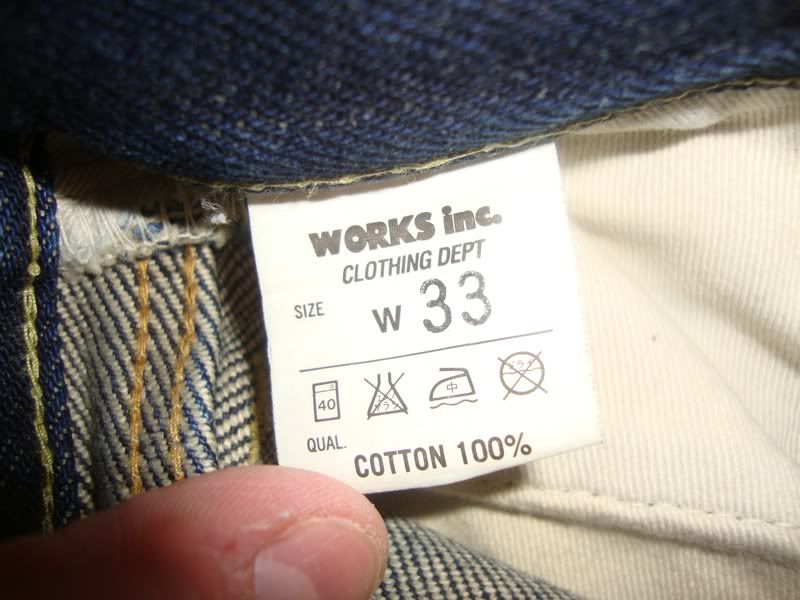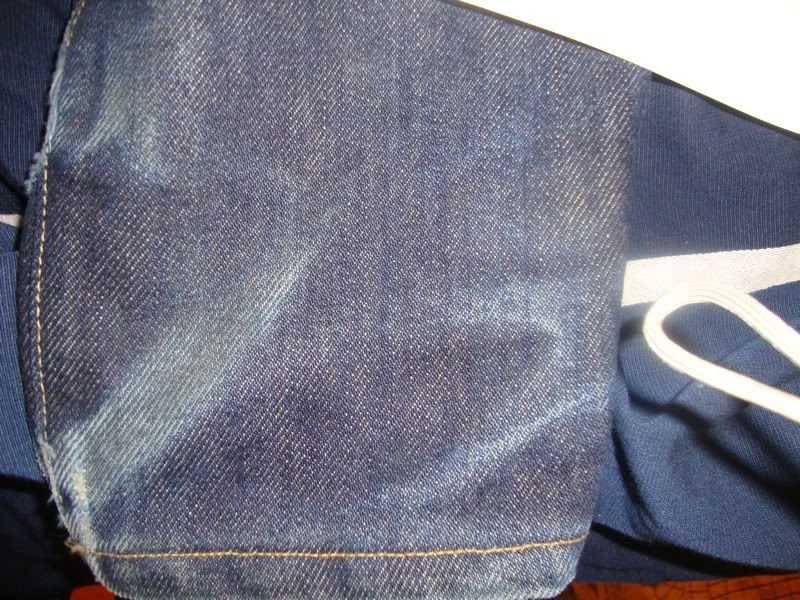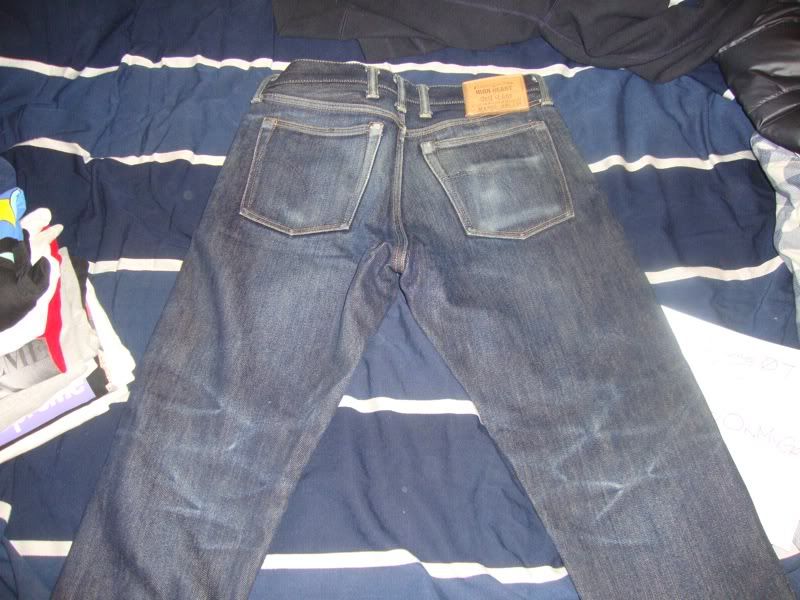 Self-Edge x Iron Heart SEXIH03 size 33.
Worn for 4 months, refer to pictures for condition.
still some good wear left.
waist (flat): 16.5 inches, inseam 28.75 inches
Retails for $360
$150 shipped
ALL SHIRTS MEDIUM AND WORN
BUT I TAKE GOOD CARE OF MY STUFF
RED BOX - $150 shipped 8/10, never washed
KATE MOSS - $70 shipped 8/10, never washed
PURPLE BOX - $120 shipped 7/10, washed once
KERMET - $65 shipped 7/10, never washed
DIP SET - $70 shipped 7/10, washed once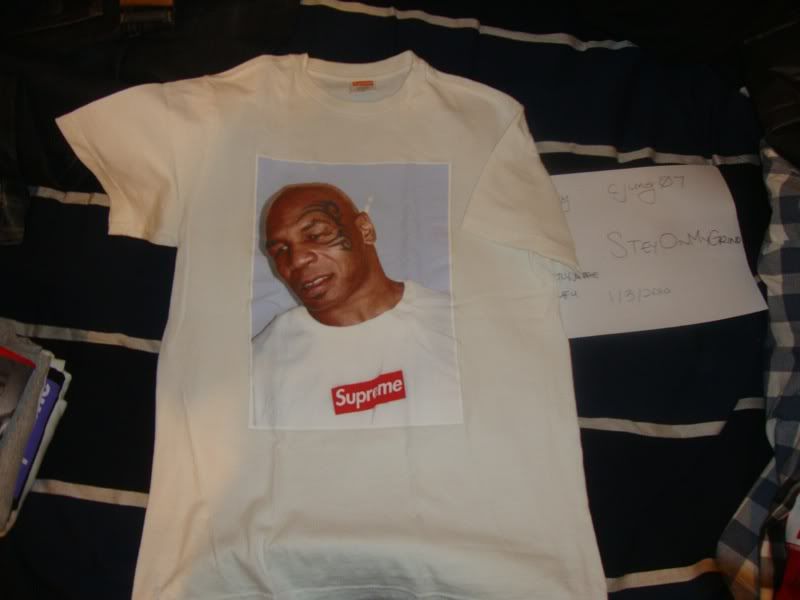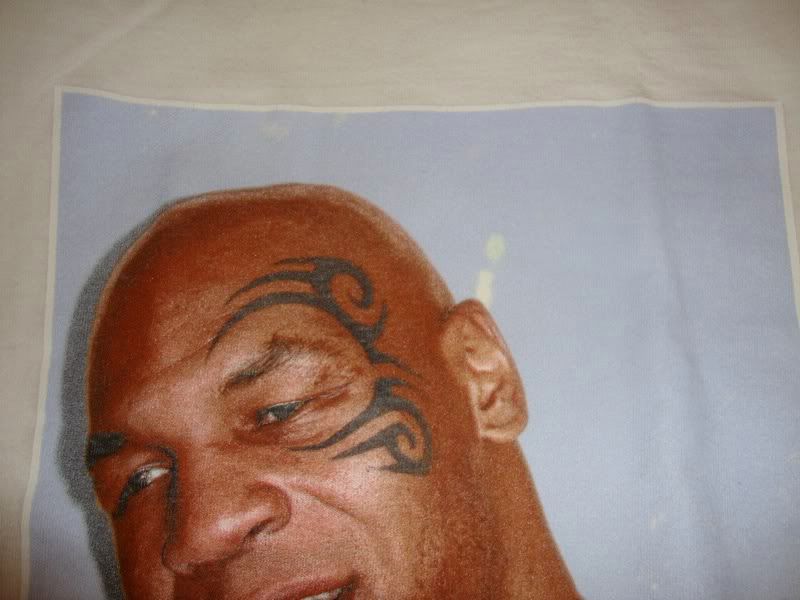 MIKE TYSON TEE
small bleach stain on picture, not major
besides that, shirt is in good condition
6/10, washed once
$55 shipped
KAWS DISSECT TEE
8/10, washed once
$70 shipped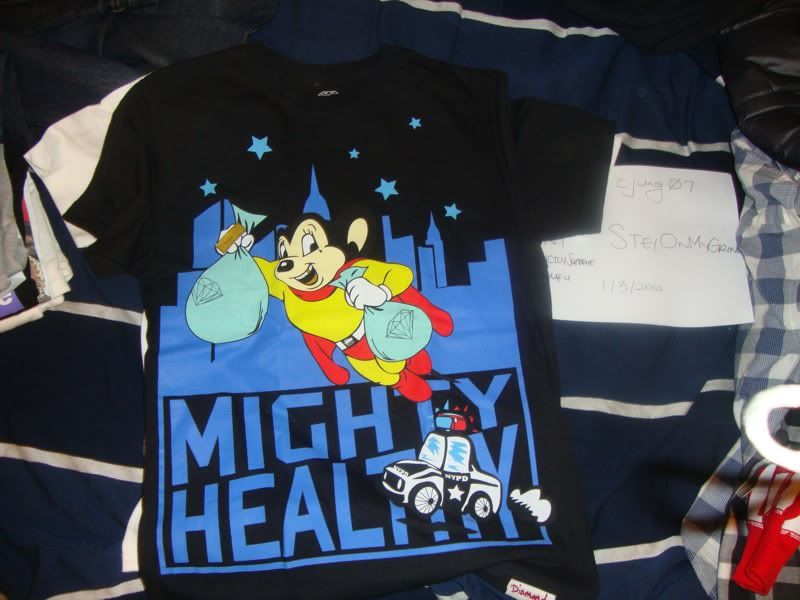 DIAMOND SUPPLY x MIGHTY HEALTHY TEE
9/10, never washed
$50 shipped
GREY/RED FITTED 7 3/8 - NEVER WORN $75 shipped
BLUE CORDUROY FITTED 7 3/8 - NEVER WORN, NWT $65 shipped
RED BOX CREW NECK MEDIUM
8.5/10, never washed, $125 shipped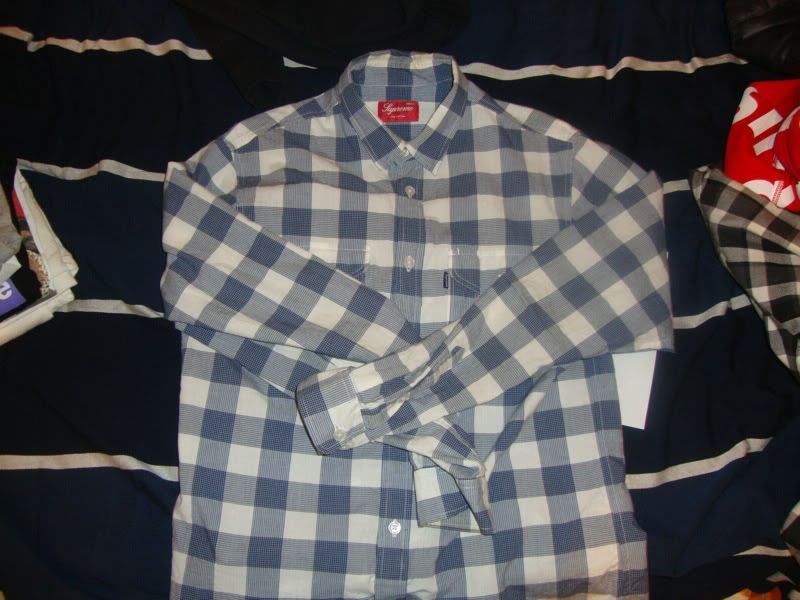 SUPREME BIG BLUE CHECK FLANNEL
MEDIUM, 6/10, washed once, $50 shipped
SUPREME BLACK-GREY CHECK FLANNEL
MEDIUM, 7/10, dry-cleaned only, $60 shipped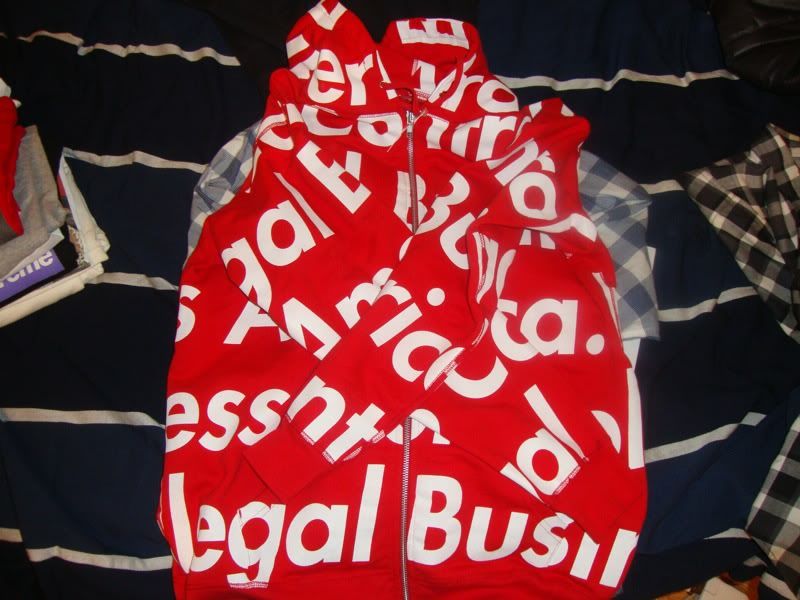 ILLEGAL BUSINESS RUNS AMERICA LARGE
BNWT, $110 shipped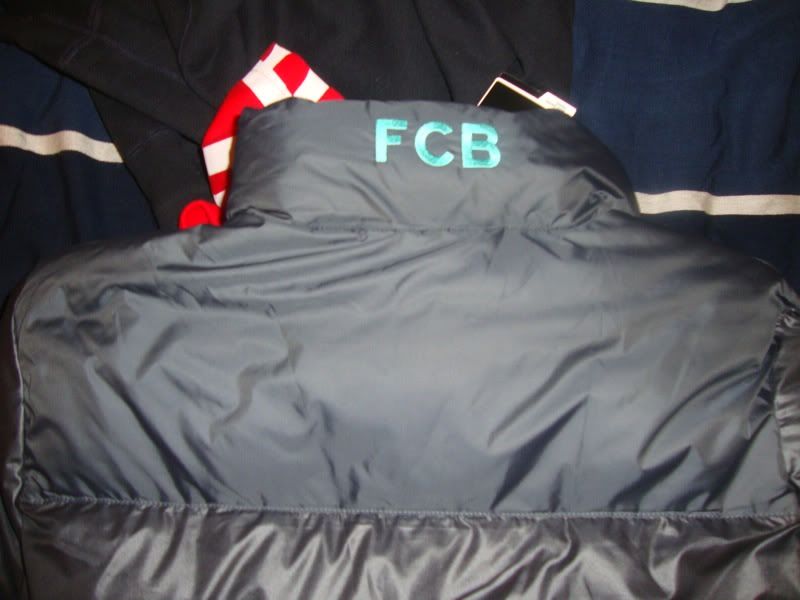 NIKE FCB JACKET
BNWT, $100 shipped