Serious Buyers Only!
No lowballers & flakers! Please have money in hand!
Prices are pretty much firm, but I am open to offers (just as long as you come correct with your offer & don't lowball).
Also,
NO HOLDS! First Come First Served!Payments Accepted:
-
Paypal
(payment must be sent as a "gift" or add on 4% to the total price)
-
Money OrderShipping:
- included in the total price
- items will be shipped through USPS w/ tracking number
Contact:
-
PM
- email address:
sketchn_13@hotmail.comAll of these are 100% legit.
So don't worry. I don't mess with fakes, B grades, or variants. I've got feedback on Sole Collector, Forums Hawaii, & Ebay (check the usernames in my tag).
VNDS Supreme Terry Richardson 2003 tee (size Medium)
- worn/washed 2-3 times, and has been in a plastic bag in my closet since then for years
- no cracks and barely any fading on the print
- condition 8/10
Price: $50 shipped oboCurrently on Ebay right now!
http://cgi.ebay.com/ws/eBayISAPI.dll?ViewItem&item=160494125617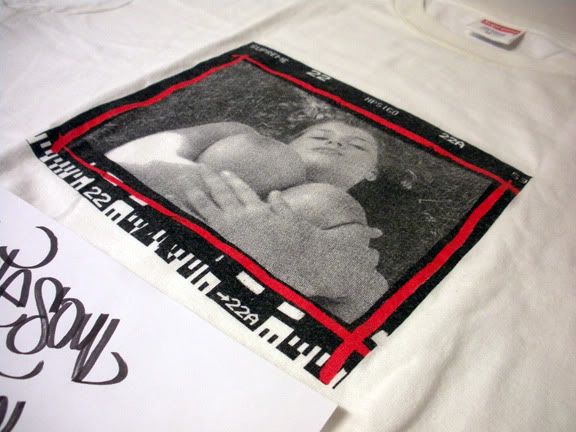 Used Zoopreme tee (size Medium)
- tee has a very small hole at the back collar, hardly noticeable, bought this a while back like this, has been sitting in a plastic bag ever since I first bought it
- other than that, this tee looks amazing with no cracks/fading in the print
Price: *SOLD*