BUY MY SHIT
PRICE DROP PRICE DROP PRICE DROP.
Check the Feedback.
FEEDBACK:
hypebeast.com/forum/showthread.php?t=131301
Payment Information
PAYPAL ONLY
- please send as
gift
or
add 4% paypal fee
.
Absolutely no meet-ups or trades.

T-Shirt Information

*Extra Pictures are available upon request*

Shipping not included unless otherwise stated.Entree sz. XL
$10.00 shipped
Imperial Junkie Worn 1x Sz. XL
$10.00 Shipped
Seventh Letter Gang NWOT Sz. XL
$10.00 shipped
The Hundreds Miami Vice NWOT Sz. XLSOLDThe Hundreds Rosewood Collection Sz. XL[B]SOLD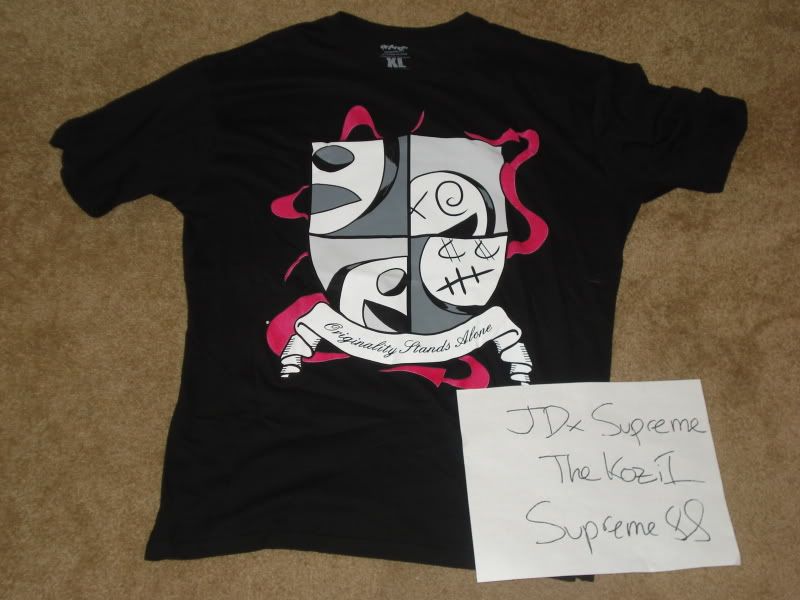 Button Down
For Sale LRG Ginghams sz. XXL New without tags
$15.00 each shipped.
These button downs fit between Sz. XL and XXL. LRG run's a little small
BLACK
SOLD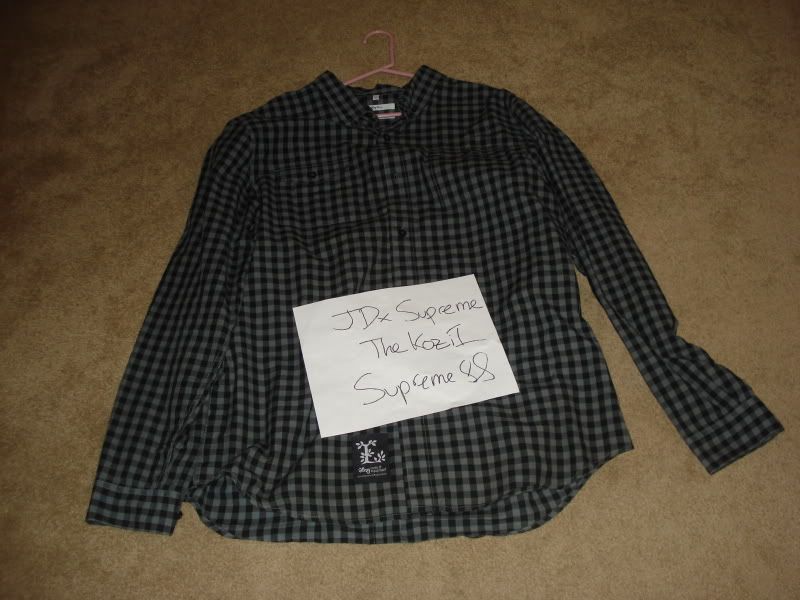 The Hundreds Sz. XL Fall 2010 Buttondown
SOLD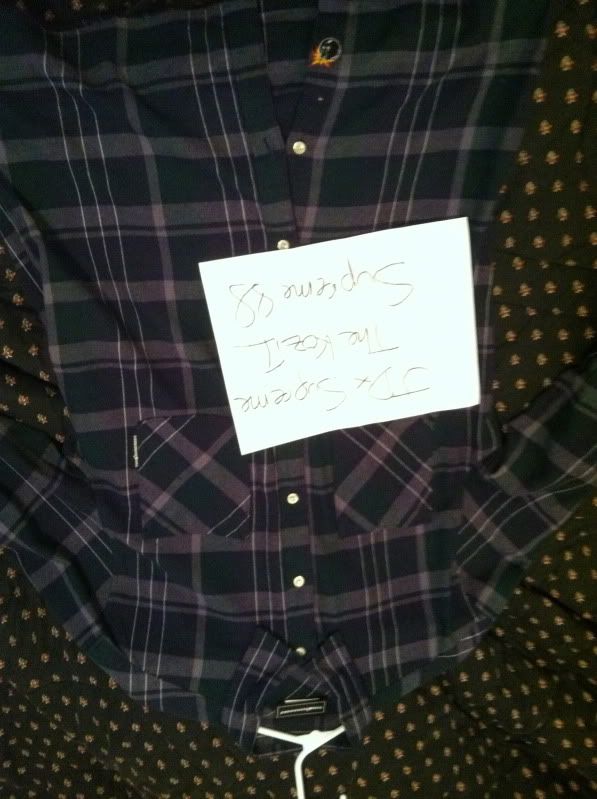 Denim Information

LRG Slim straight DENIM FOR SALE SZ.36

Indigo, Grey, Emerald Green
$10.00 shipped.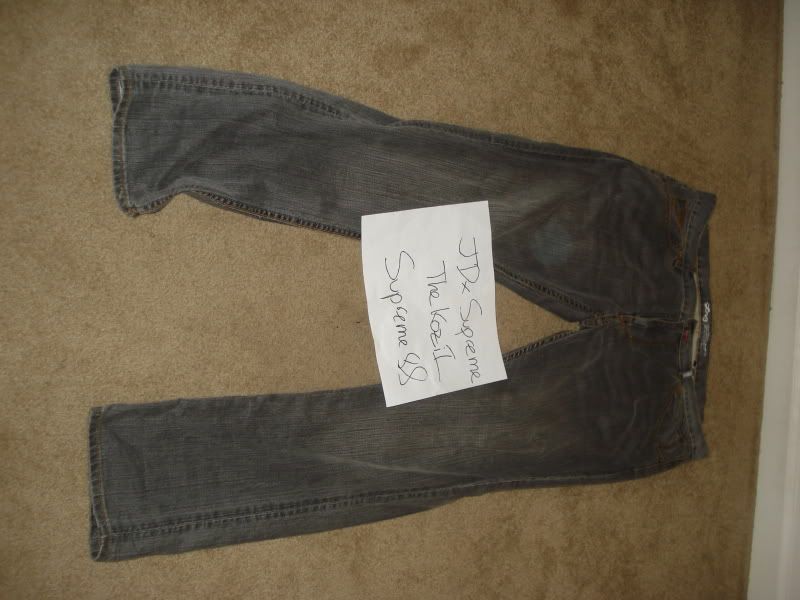 JACKET INFORMATION

All Jackets New Without tags unless otherwise notedBDG Maroon Zip-up Hoodie
$15.00 shipped
[B]Nike Sports Destroyer Sz. XL Worn 2X never washed condition: 9.5/10
SOLD[/B]
Winter 2009 H&M Jacket Sz. XL
$15.00
H&M Spring 2011 Rain Jacket Sz. XL
25.00 Shipped
Forever 21 Jacket Sz. XL Fall 2010
10.00 Shipped
Forever 21 Vest Sz. XL Fall 2010
10.00 Shipped
LRG Jacket XXL
$10.00 shipped
Washed 2 times
SALE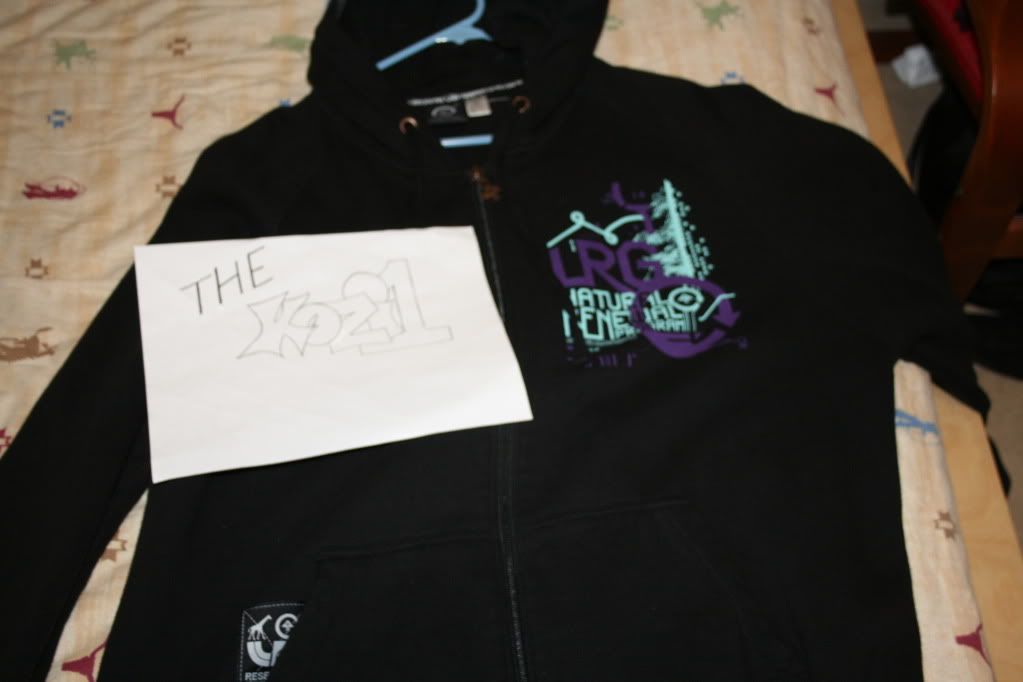 LRG Jacket XXL
Washed 1X $10.00 shipped Washed 2 times
SALE
Supreme Jacket/Hoodie/Sweatshirt
Supreme Crusader Varsity Sz. XL Priced 210.00 Shipped Washed 1x by previous owner 9.5/10
Supreme Box Logo Pullover Sz. XL
SOLD
Supreme Veritas Sz. XL Priced 110.00
SOLD