Hello, stuff for sale.
Wings and Horns Quilted Chambray w/ Primaloft Liner size
small
(they use that shit in the military, son). Fitted, and nice. Retailed $460, selling for
$300 CDN OBO.
pit to pit: 19.5 inches

sleeve length: 25.5

length: 30
Burton AK 3L Gore-tex Jacket size
small
but fits a bit big cause you're suppose to be able to layer. The best shell you can get. Problem? Right draw-string is busted. Pics will show. It's a really easy fix. Retailed $700, selling for
$180 (pending)
. plus, who uses the string? the girdle still works so you don't need it.
normal
"broken"
FREE SHIPPING (not for huf jacket)
. Please add Paypal costs. Paypal only - or meet up in Vancouver.
HUF parka from 2009/2010 autumn season black size
small
. Purchased for $200, asking for
$80 (pending)
.
Reigning Champ Crewneck. for $60 -->
$40
. Add extra $15 for paypal/shipping. If you're nice, only add $10.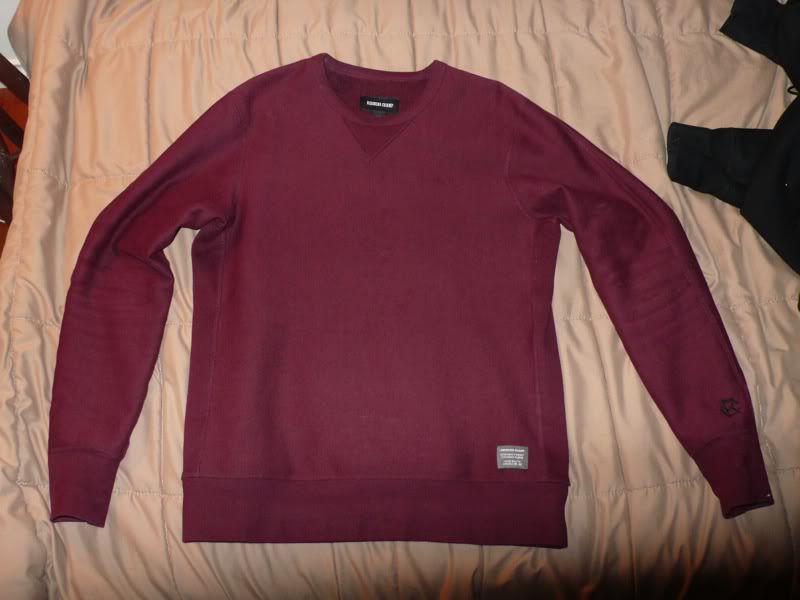 If you live in Canada, shipping will be free. If you live in Vancouver, B.C., let's meet up and I'll give it to you for cheaper.
Will ship anywhere else, but I will charge paypal fees and shipping costs.