Prices are shipped. Send as gift or pay for paypal fees. Buy multiple items
Supreme navy tweed box cap. Dope cap. Nothings wrong with it, only worn a few times. One size fits all
sold
Stussy teflon jacket size medium
Used a couple times. Never has been washed and was only lightly worn. Looks like new still.
Rain drips right off and wind blows away like nothin ever hit you.
sold
Stussy zip up hoody size large
Used. Washed twice. Still in great condition. Logos embroidered on
$30 shipped or best offer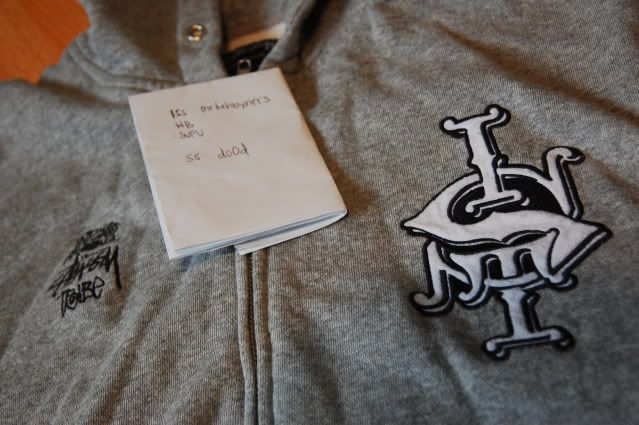 Uniqlo Grey long sleeve oxford size small
Worn twice lightly and never washed. In like new condition. No stains or anything.
sold