Hey all,
Update 7/6/2010
Selling two pairs of jeans.
#1 - Triumvir Shadaloo Selvedge Denim (BRAND NEW)
$50
These are a size 34, never worn. These are limited to 80 pieces, I bought them last year and never got around to rocking these. I dropped a bunch of weight and they are just too damn big on me now, so I have to sell. Again, brand new so you can break them in as you please.
First pic is without flash, rest of pics are with.
#2 Triumvir Crack Denim
$20
These are a size 36. These were worn once. Again, same story as above on the size. The 36's are way to big on me. The color looks black in these pics but these jeans are actually very blue. Nice color.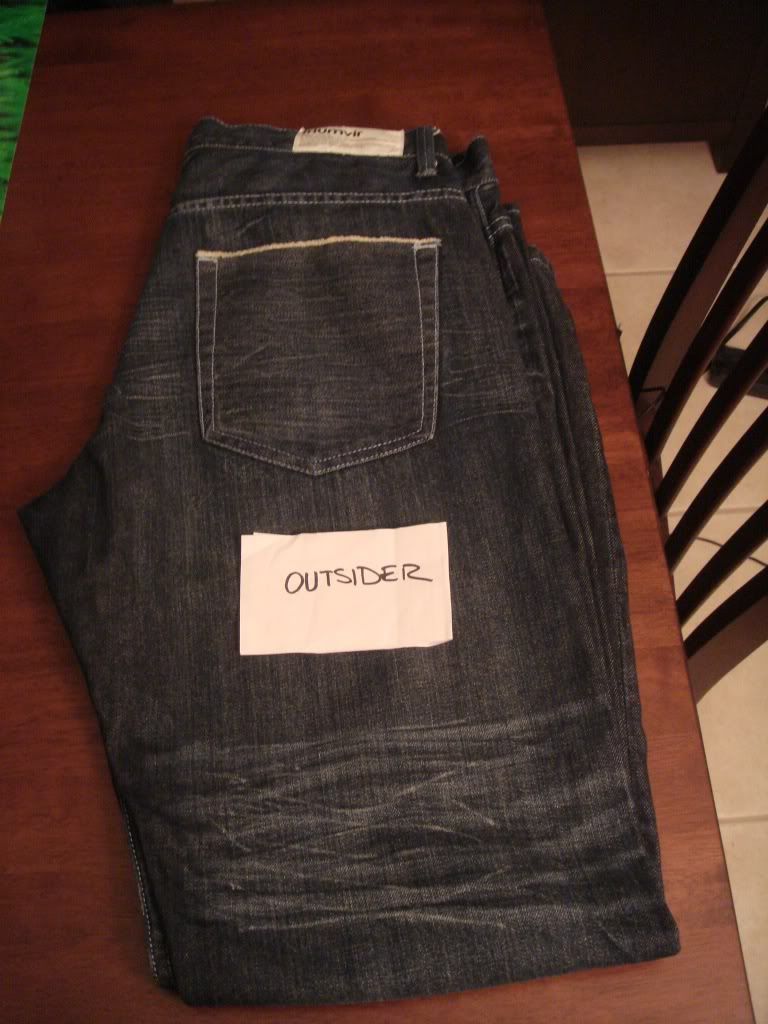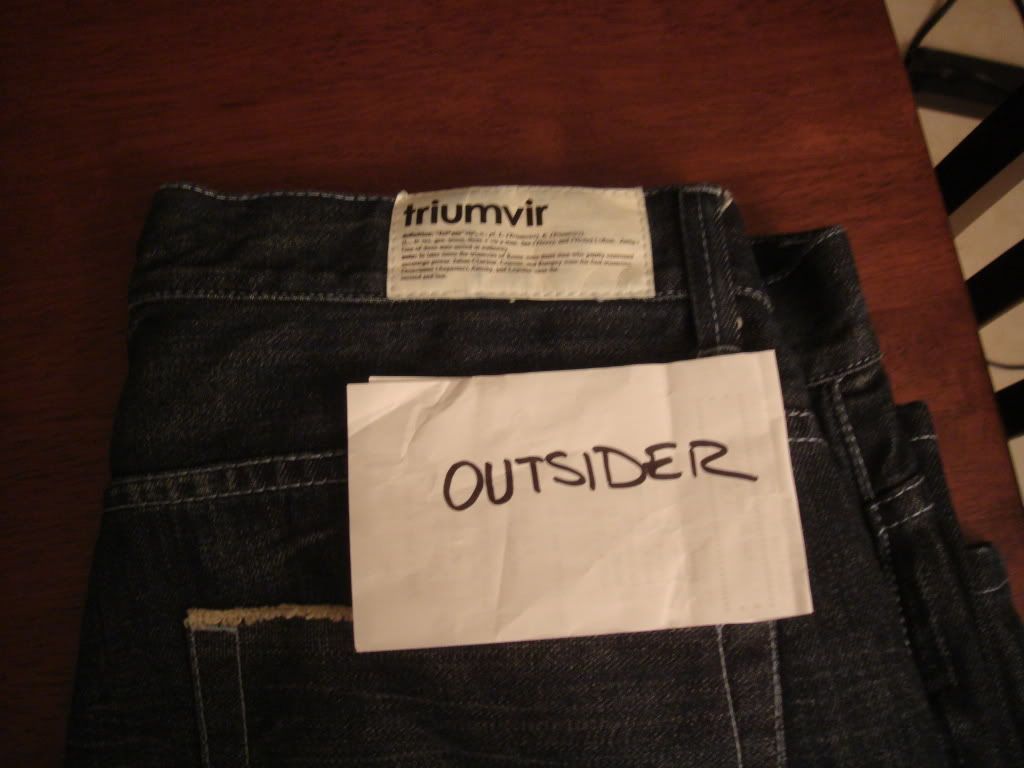 #3 Triumvir Serge Trousers - $60 shipped
Size 32. Look and feel great, just didn't like how they look on me. Never worn, tag still on.