1. Samurai S710XX Lot10 size 33. Came with stealth arc and red tab. It is brand new and never been soak. Only tried on once and knew for sure it was way too tight on the waist for me. $280+shipping.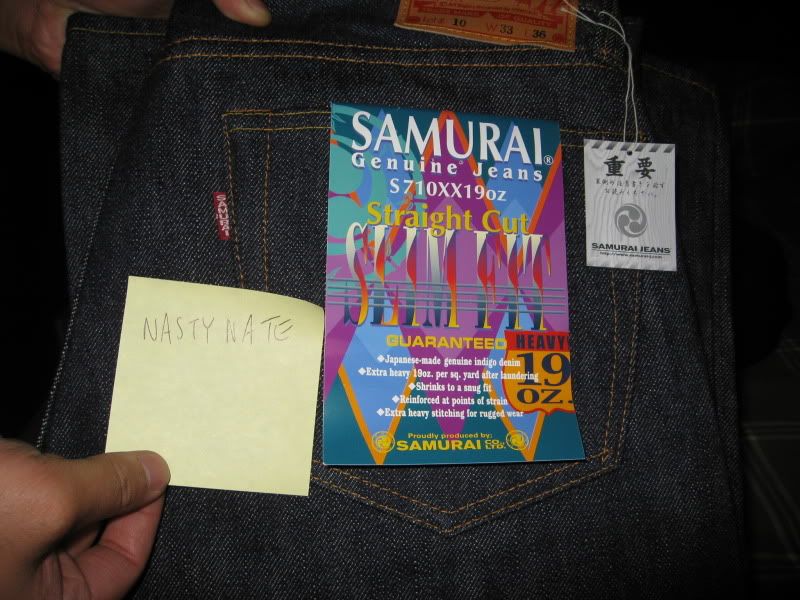 2. Samurai S710XX Lot11 size 36. It also came with stealth arc and red tab. This was my second attempt on getting the S710 from Japan. This time, it was too big on me. It is still pretty new. Only been hot soaked once and worn outside once! $260+shipping.
I'm also looking for another pair of S710XX, Lot10 size 35 or Lot11 size 34.