Trying to get rid of some extra things.
No Trades! Looking for cash only.
Payment:
Verified PayPal Only
Money order at own risk
Shipment:
USPS with tracking number
+$5 for overseas shipping
I can do meetups in the North Miami area
I will take money off if you buy in bulk!
Everything is 100% legit! I don't associate with fake stuff, that shits not baller to me.
Don't hesitate to PM me for any more pics or questions!
Pic of my sig: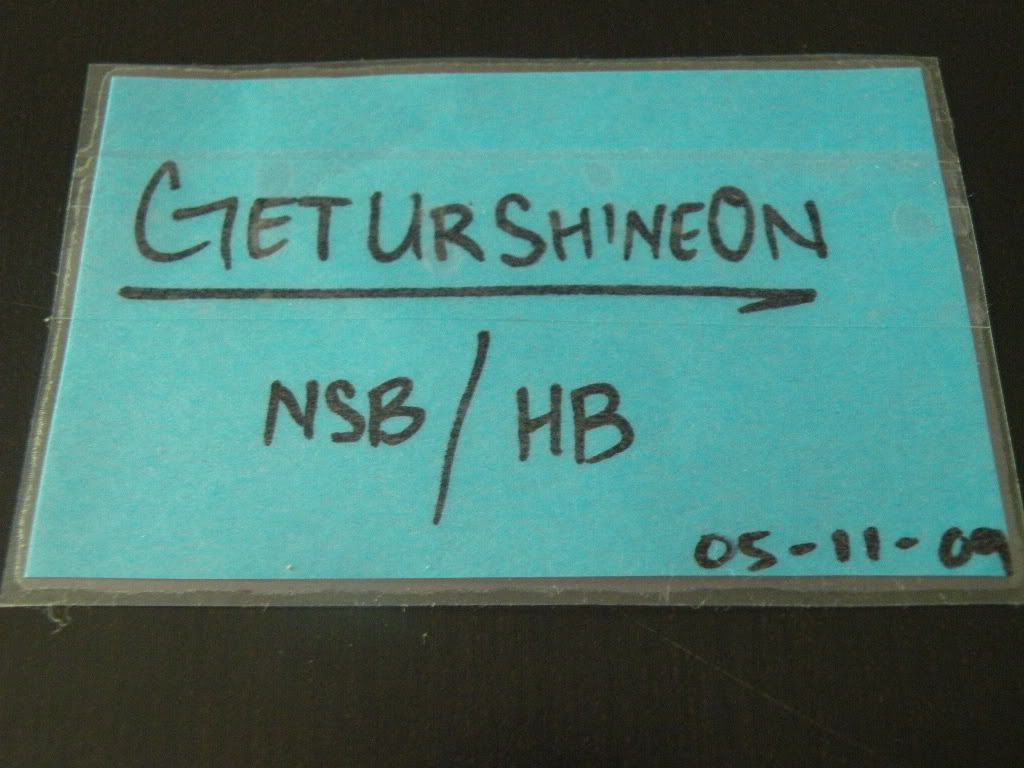 Finally, the goods: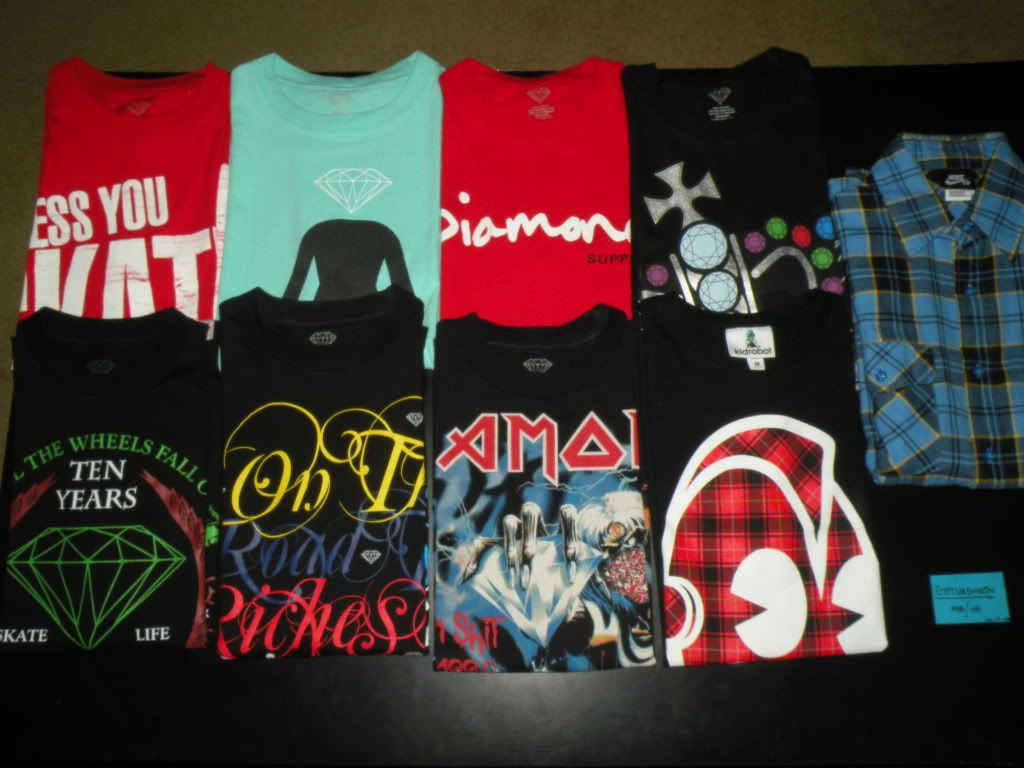 TEES SZ. S
Supreme Pay to Cum Tee white (NWT)
BIN: 35 shipped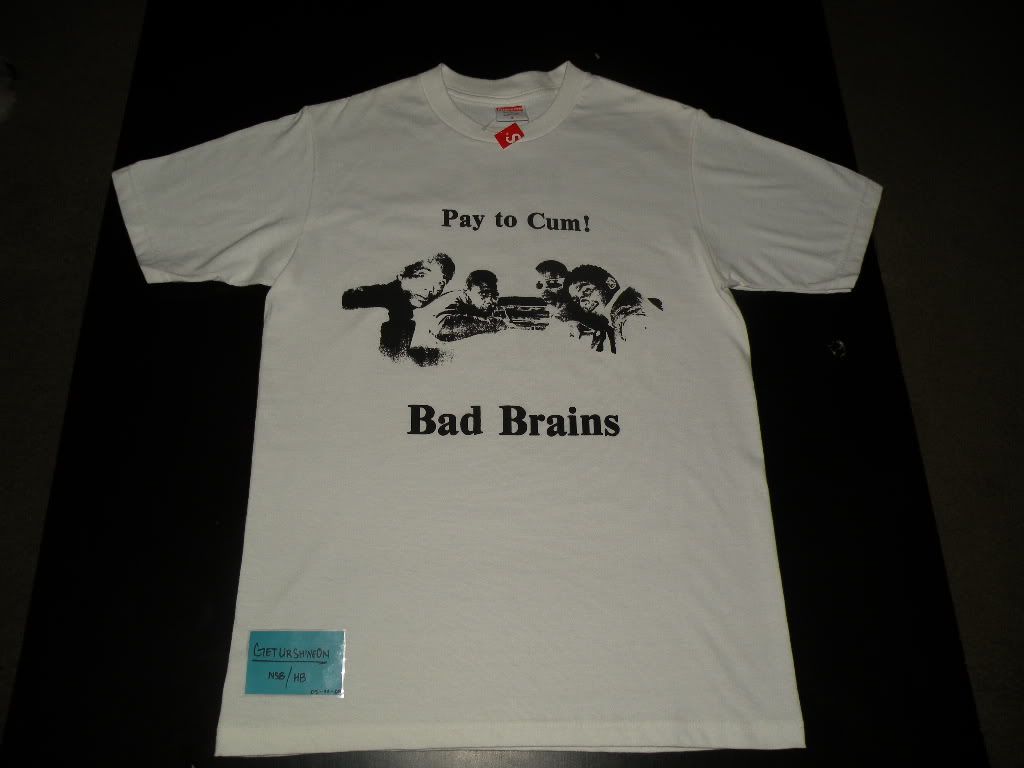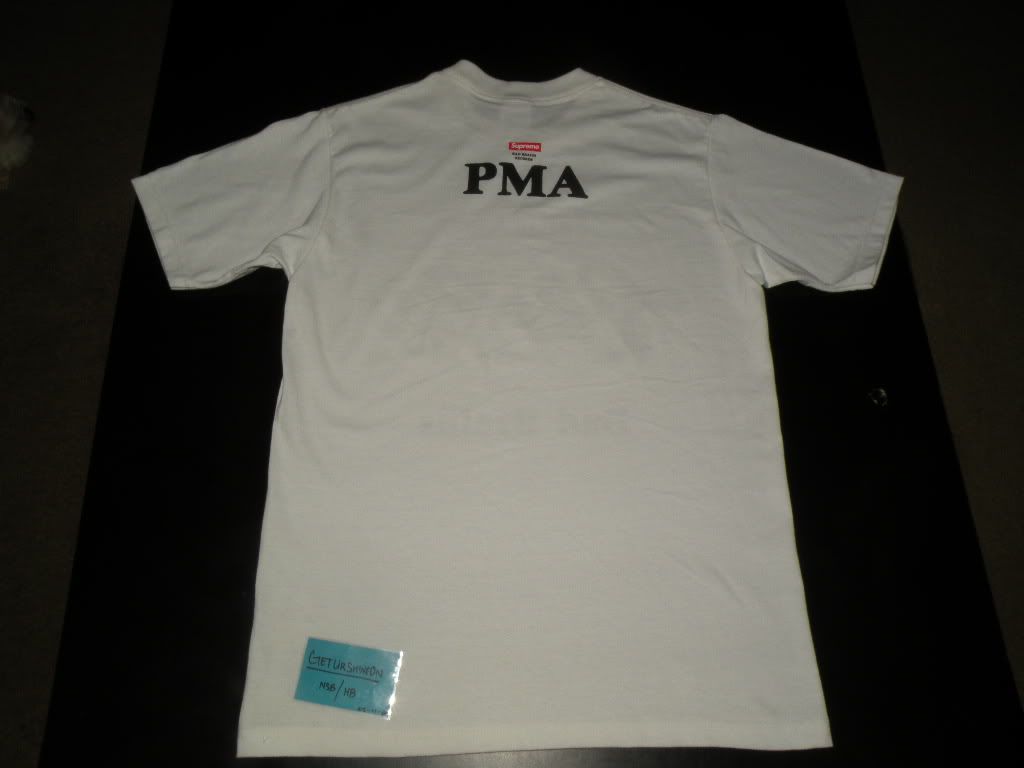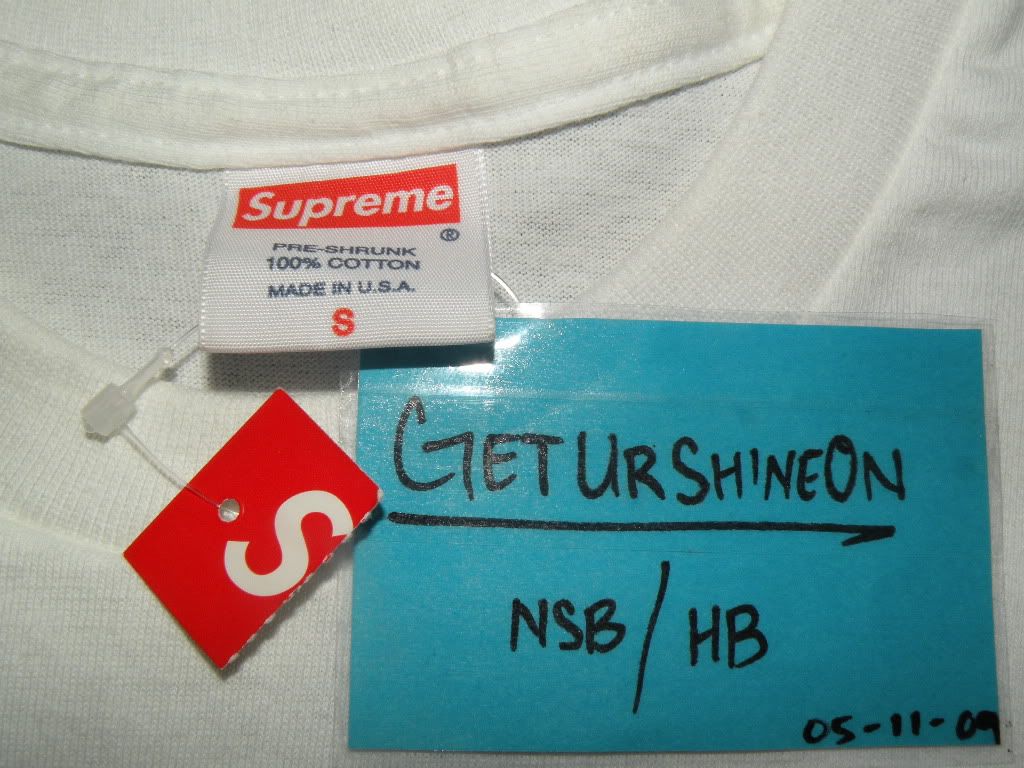 Supreme Pay to Cum Tee black (worn once, practically new!)
BIN: 30 shipped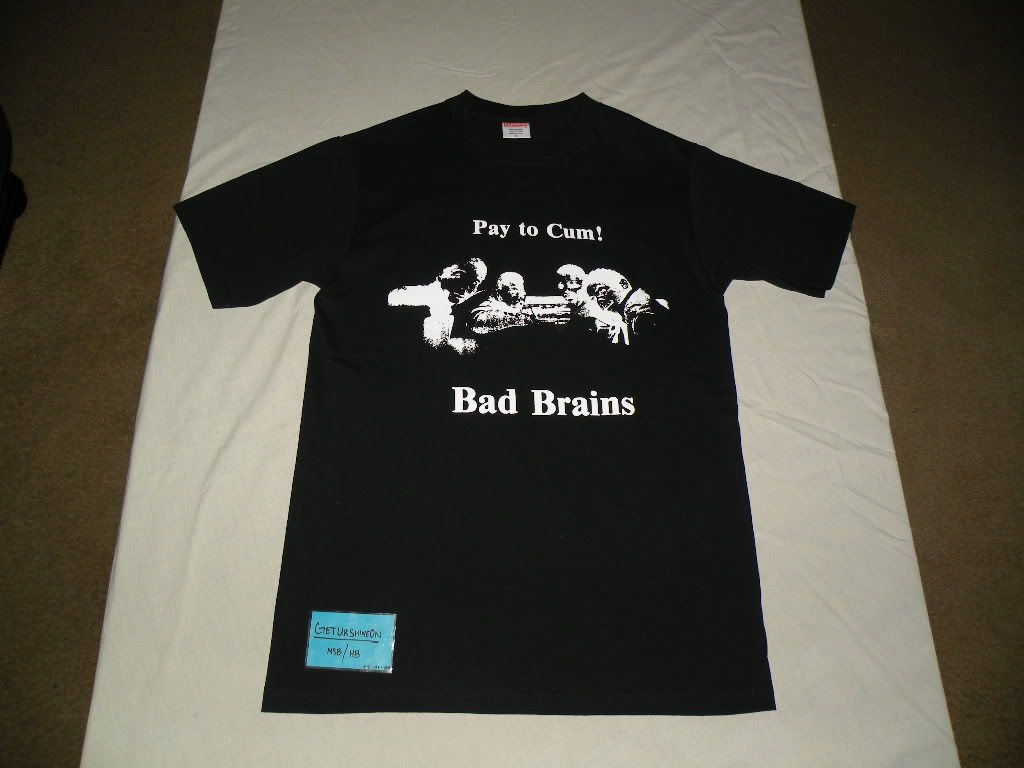 i664.photobucket.com/albums/vv7/Geturshineon/DSCN1447.jpg
i664.photobucket.com/albums/vv7/Geturshineon/DSCN1446.jpg
TEES SZ. M
BBC Robot Tee
worn once, come with bag and tags
BIN: 50 shipped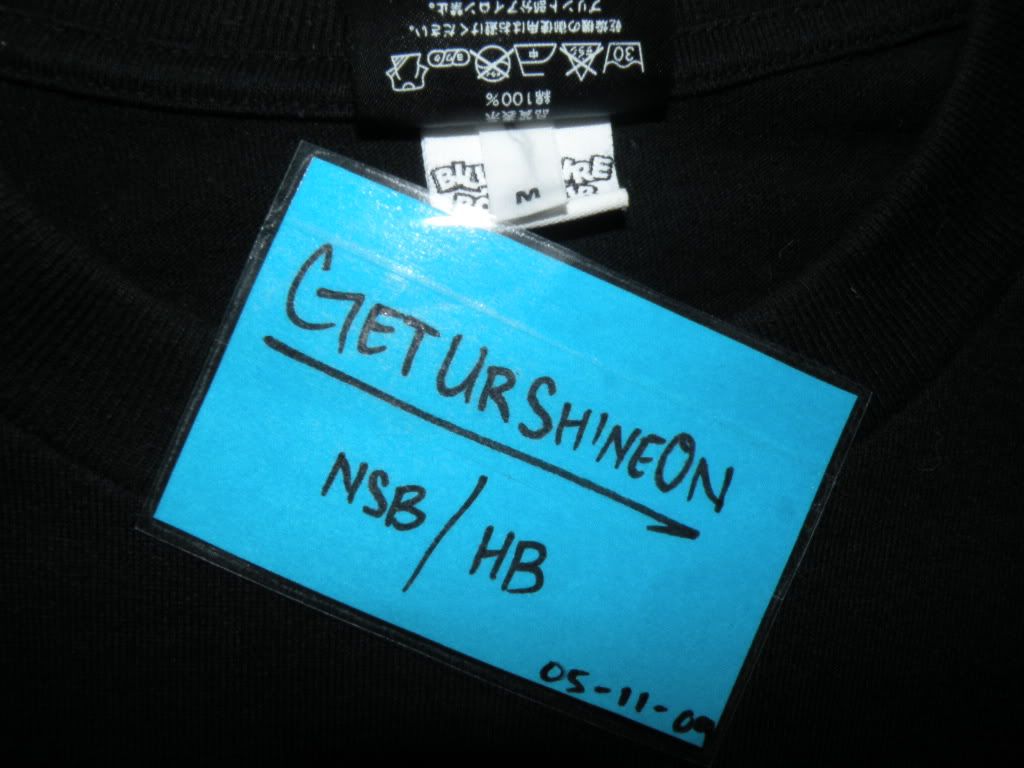 BBC Helmet Boy Tee
worn once, comes with tags
BIN: 50 shipped
i664.photobucket.com/albums/vv7/Geturshineon/DSCN1469.jpg
BBC Black Jack Tee
SOLD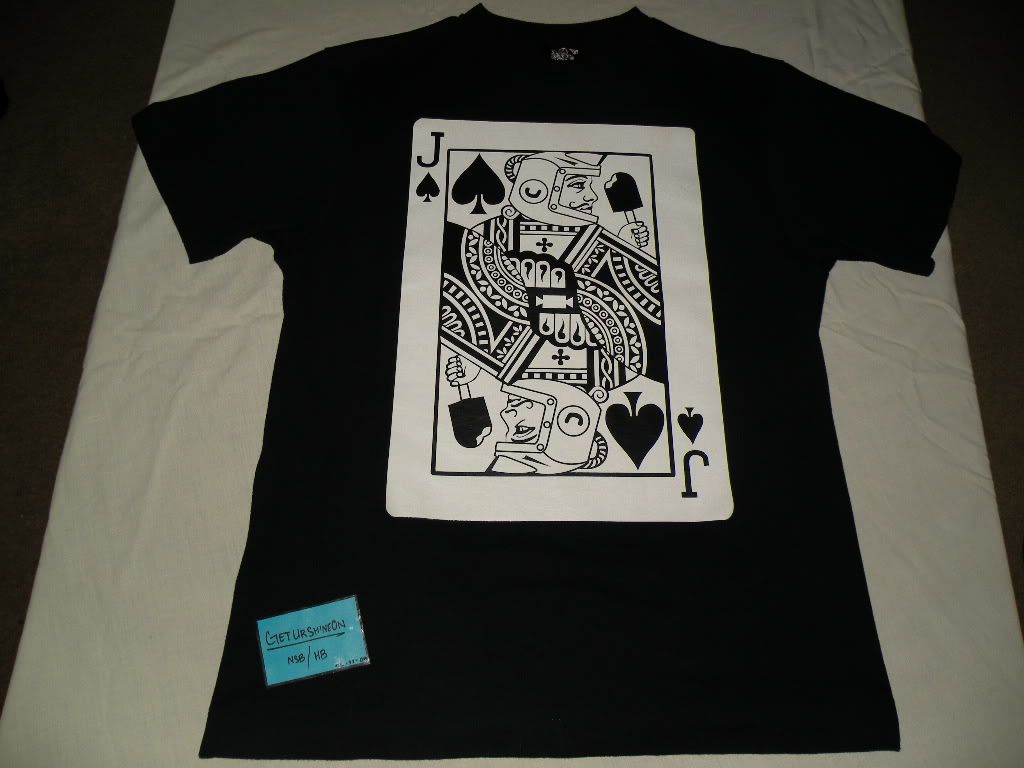 BBC 5 Cards Tee
SOLD
BBC Vegas Girl Tee (Heavy Cotton)
Brand New Never Worn
With bag and tags
BIN: 55 shipped
i664.photobucket.com/albums/vv7/Geturshineon/DSCN1456.jpg
i664.photobucket.com/albums/vv7/Geturshineon/DSCN1455.jpg
BBC Logo Tee
SOLD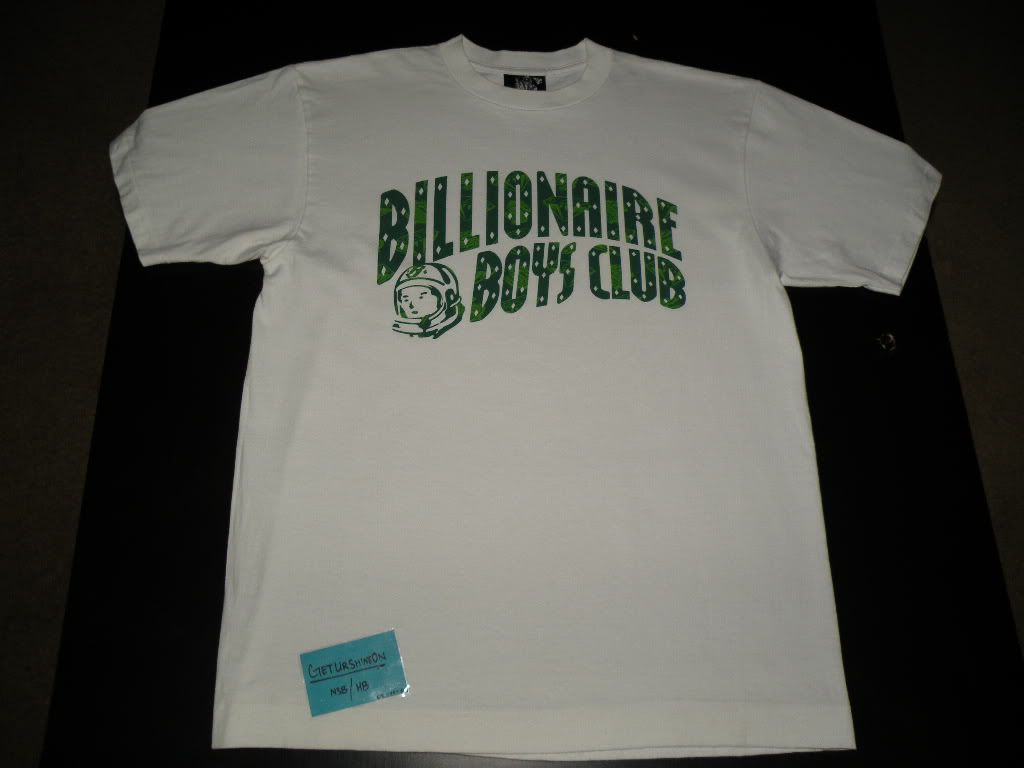 ALIFE tee
worn once
BIN: 30 shipped
i664.photobucket.com/albums/vv7/Geturshineon/DSCN1411.jpg
Diamond Maiden tee
SOLD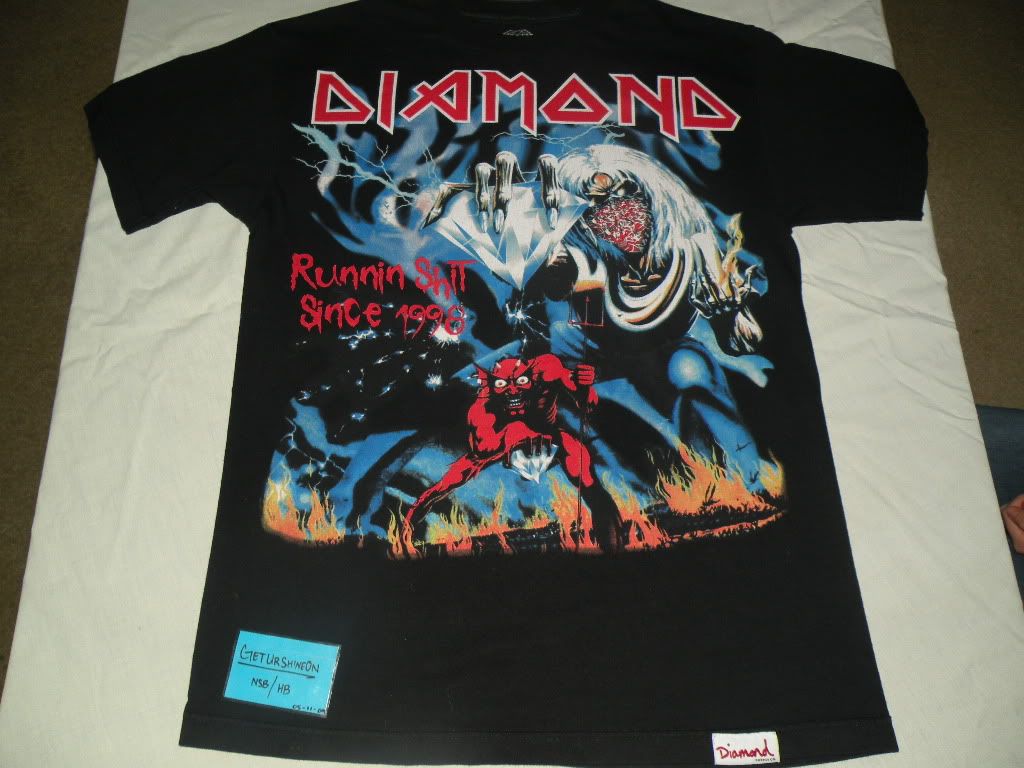 i664.photobucket.com/albums/vv7/Geturshineon/DSCN1437.jpg
Diamond Red og script
SOLD
i664.photobucket.com/albums/vv7/Geturshineon/DSCN1429.jpg
Diamond x Vehicle Skateboards tee
worn once
BIN: 20 shipped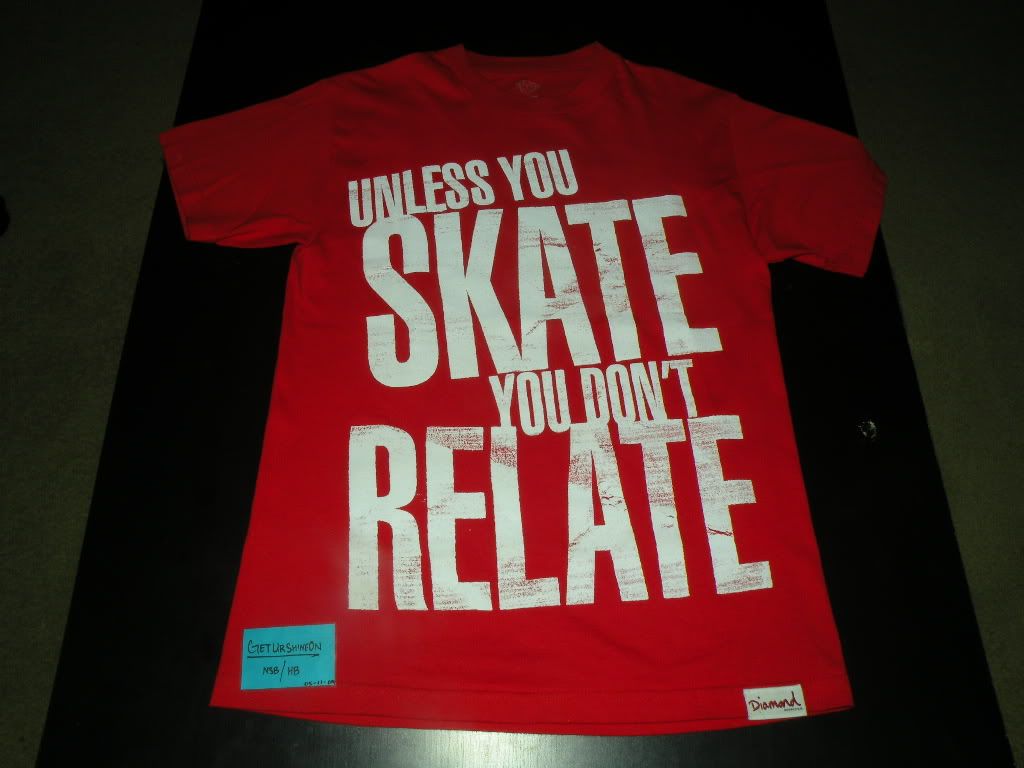 i664.photobucket.com/albums/vv7/Geturshineon/DSCN1428.jpg
i664.photobucket.com/albums/vv7/Geturshineon/DSCN1429.jpg
Kidrobot Plaid tee
SOLD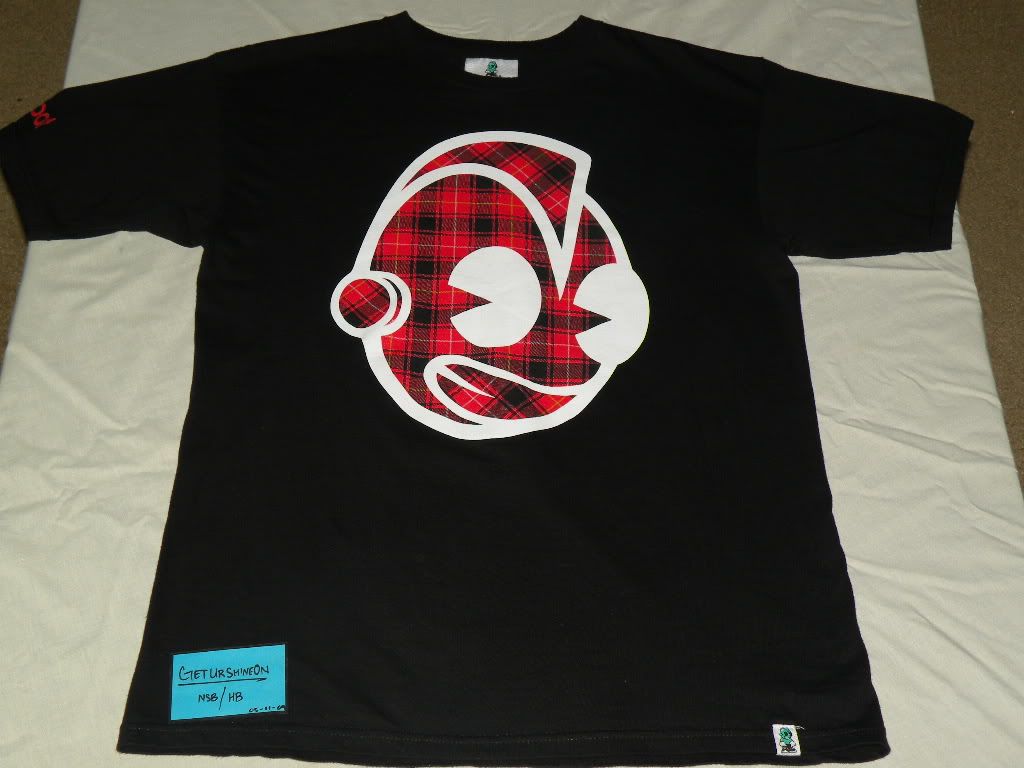 i664.photobucket.com/albums/vv7/Geturshineon/DSCN1460.jpg
Nike SB Flannel
worn twice
BIN: 25 shipped
i664.photobucket.com/albums/vv7/Geturshineon/DSCN1431.jpg
TEES SZ. L
Diamond x Girl tee
SOLD
i664.photobucket.com/albums/vv7/Geturshineon/DSCN1426.jpg
Diamond Crown tee
worn once
BIN: 20 shipped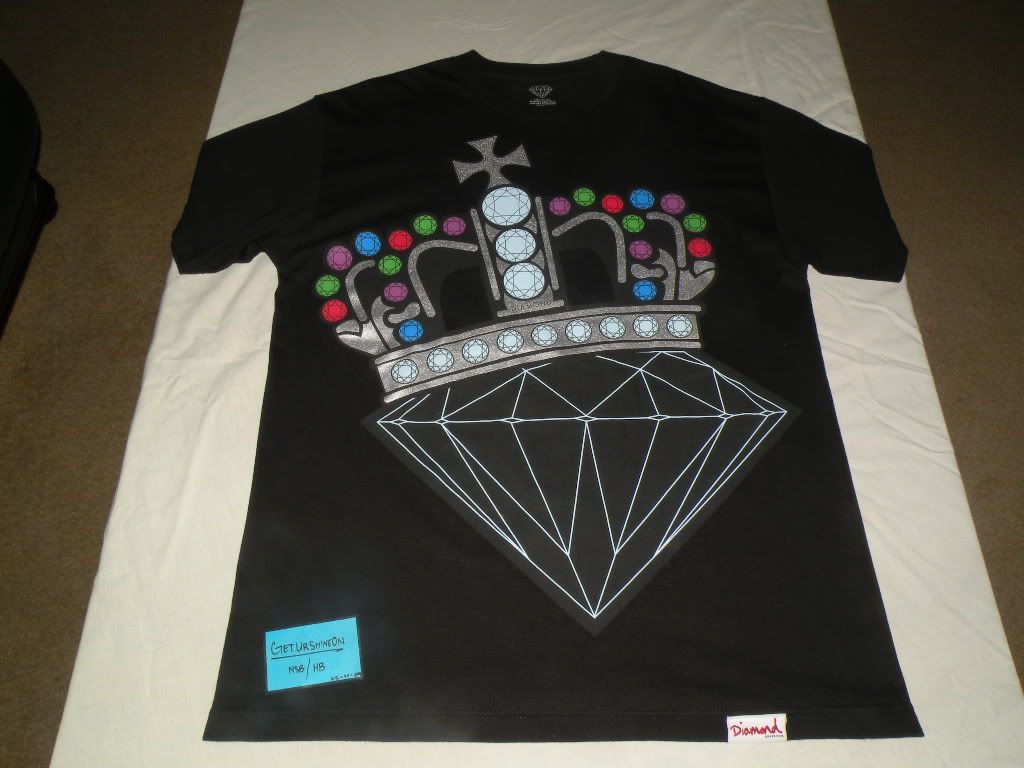 i664.photobucket.com/albums/vv7/Geturshineon/DSCN1435.jpg